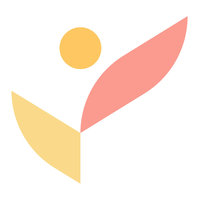 FarmTogether review
Invest in US farmland, Preserve & Grow Your Assets. Build a Recession-Resistant Portfolio
Looking for a detailed FarmTogether review to decide whether to use the platform for agricultural real estate investing?
Farmland investing, also referred to as agricultural real estate investing, is a great portfolio diversification strategy compared to investing in traditional real estate investments.
Aside from the value of the land increasing over time, farmland investing can also earn you an additional income from both lease payments and the harvests.
You would face several challenges if you tried to maintain a farm on your own. Not only would you have to purchase expensive equipment required for the upkeep of the farmland, but you would need to conduct regular tests on the land, among a magnitude of other tasks.
This is where FarmTogether, an online marketplace for farmland investing, comes in. They enable accredited investors to invest in farmland, similar to how you would invest in real estate, with as little as $10,000.
So, how does FarmTogether work? How do you get started on the FarmTogether platform? What are its pros and cons?
In this detailed review, we will tell you all you need to know about FarmTogether - how the platform works and how to get started, its fees, annual returns, pros and cons, and a lot more.
Pros
Low volatility asset class

Highly experienced team

Low fees

Transparency in dealings

Passive income received from dividend payments

Capital appreciation from an increase in the value of farmlands over time
Cons
Above-average capital requirement

Short track record

No mobile app
High Net worth Individuals (HNIs)
What is FarmTogether?
FarmTogether is an online farmland investment platform headquartered in San Francisco and founded by Artem Milinchuk. It enables accredited investors to invest in US institutional quality farmland. Investors can select from different properties, locations, and crop types curated by FarmTogether. Unlike a fund, the investor has full control of what they invest their money into.
Investors can also invest through their Bespoke channel, which enables individual investors to own the entire farm outright; this opportunity is sourced for investors who seek sole ownership and are willing to invest a capital of $1,000,000+ in equity per farm.
FarmTogether partners with various agricultural institutions (like TriNut - a specialist in nut trees) and financial institutions (like RocketDollar, which offers self-directed IRAs including Roth IRA.)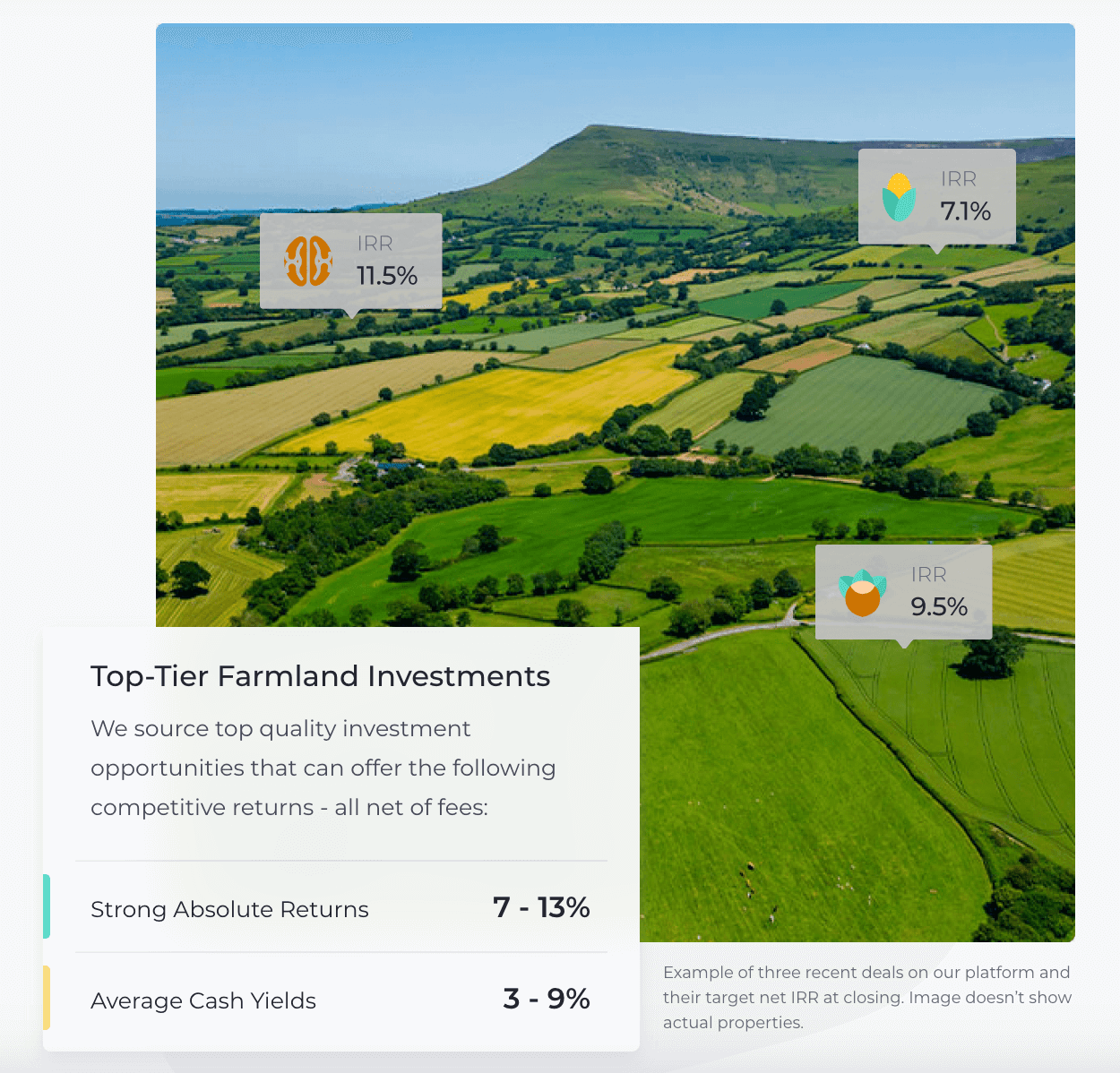 Who should use FarmTogether?
FarmTogether is an alternative investment platform ideal for:
Long-term investors who want to diversify their investment portfolio
HNIs (High Net worth Individuals) who want to hedge their money against inflation and to grow their wealth using real estate investment
Investors looking for high-yield passive income from their investments. Cash flows from harvests generate regular dividend payouts - an important feature of investing in farmlands.
Risk-averse investors who are looking for supplemental income and a low-risk investment portfolio
Similar to real estate investment vehicles (like commercial real estate), FarmTogether is not a good option for short-term investors looking for highly liquid investment instruments. Also, only an accredited investor can invest in FarmTogether.
How does FarmTogether work?
Here's how FarmTogether works:
1. Selects prospective assets
FarmTogether's investment committee selects only the top new investments or properties from hundreds of farmland investment opportunities. The team reviews properties across the country and across different commodities to provide an array of options to meet clients' diverse preferences and needs. Also, they employ an extensive due diligence process that includes confirming water rights and quality, environmental compliance, and title, along with testing soil and crop production.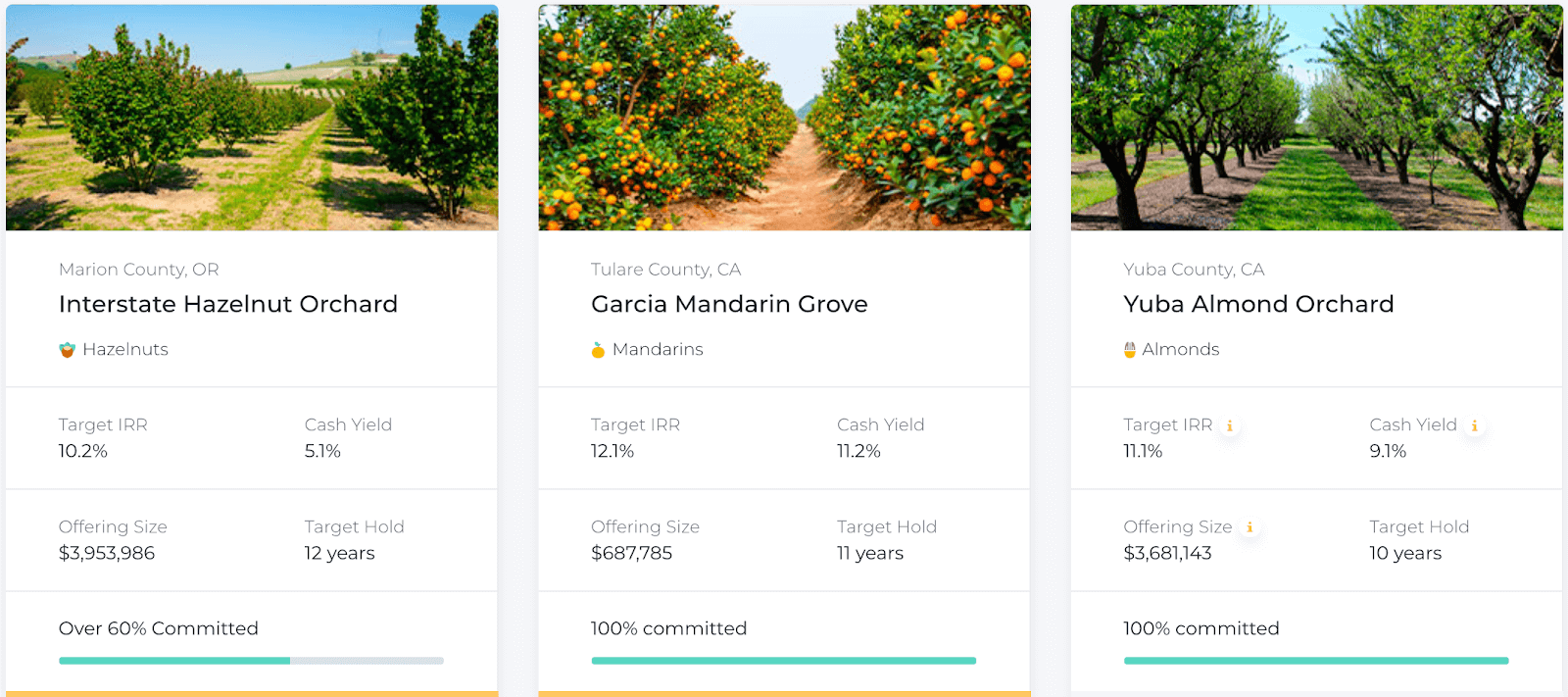 2. Conducts due diligence internally
FarmTogether conducts due diligence internally and also hires external teams for assessments. As mentioned above, the due diligence process includes an extensive analysis of the soil, tissue, water rights, on-farm equipment and farm's potential for capital gains or improvements.
3. Investors co-own the properties
By investing in FarmTogether, investors purchase shares in an LLC and become a partial owner of the land.
4. Regular dividend payouts
Investors make money from cash distributions made on a quarterly or annual basis. The distributions depend on the cash flows from harvest sales or lease agreement for the given year.
5. Farms are sold after five years
At the end of a property's target hold period (starts from 5 years and varies for each deal), investors receive their share of profits from the sale of their farm. The gains will be proportional to their investment.
Like other real estate investments, the value of a farming land can potentially increase over time. The appreciation is expected to come from purchasing below market value, making improvements, inflation, long-term trends of growing food demand and increasing farmland supply.
FarmTogether Features
Here are some of the key features of this investing platform:
1. Crowdfunded and Sole ownership options
You can invest in crowdfunded assets (farms) and also own an entire farm yourself. This is unlike most other real estate investing platforms that only offer one of the two options.
2. Investment Calculator
When you explore a new FarmTogether investment opportunity or farm on the FarmTogether website, you can use their sliding tool to evaluate the number of acres you would like to invest in and estimate the corresponding net returns based on your initial investment.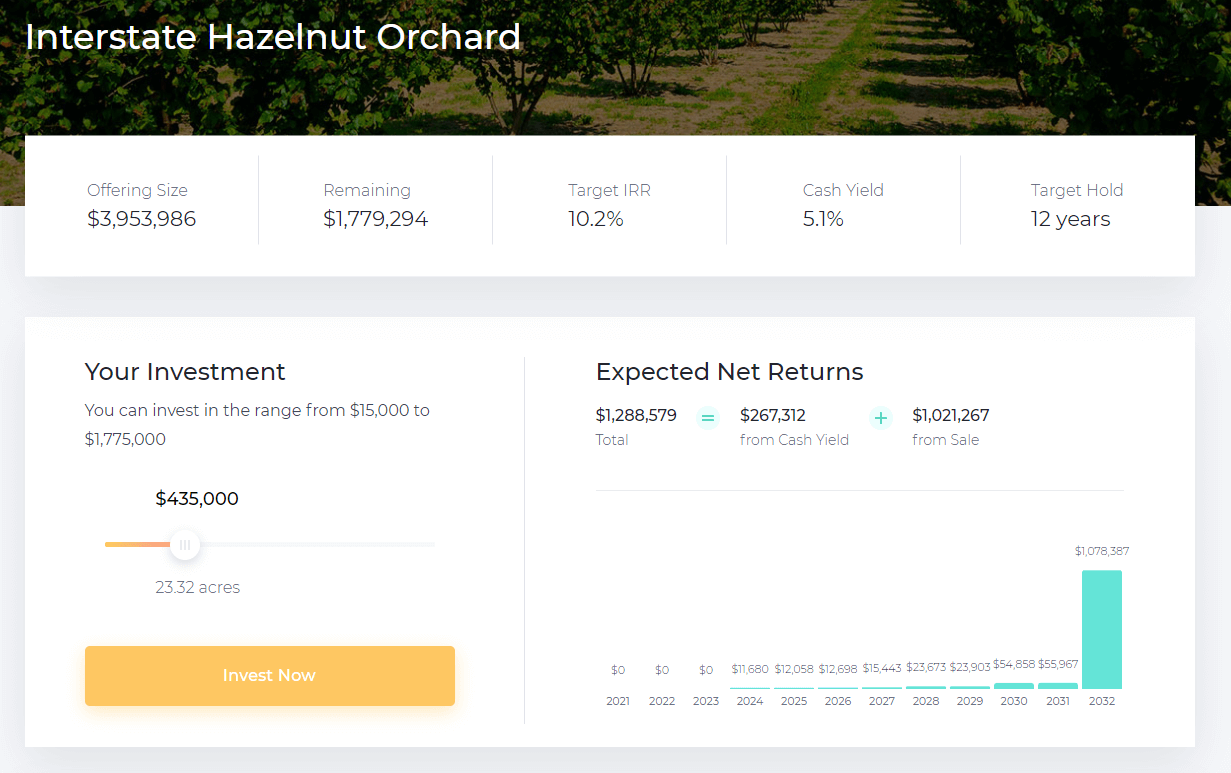 3. Investor Dashboard
The FarmTogether Investor Dashboard makes it easy for investors to invest in farmland without doing their own due diligence and farmland management. This includes simple and intuitive information on the farmland investment opportunities presented. You can browse by crop, initial investment size and more right from your dashboard homepage.
The dashboard also shows you detailed information on cash rent, taxes, land value appreciation and input costs. Investors have a single place to browse the investments, review necessary documents and materials, sign legal documents, etc. all securely online.
4. Education Center
FarmTogether has an online education hub, the FarmTogether Learning Center that contains articles, podcasts, webinars, white papers and infographics on various aspects of farmland investing. The content spans across a variety of topics, to include: farmland investing, wealth generation, trends in agtech, sustainable and regenerative ag, investing 101, and FarmTogether highlights, news, and announcements.
How to get started with FarmTogether?
Here are five simple steps to start investing with FarmTogether:
Step 1. Sign-up from the homepage to set up your FarmTogether account. You'll have to answer a few questions and enter your personal details before your account gets created.
Step 2. Verify your accreditation status, after which you will be able to participate in FarmTogether's investment offerings.
Step 3. To invest, log-in to your FarmTogether account, visit the offering page and then click the 'Invest' button.
Step 4. Once you have chosen an offering, you are required to sign the legal documents electronically.
Step 5. After that, you will receive instructions for making your deposit or payment.
FarmTogether Fees
FarmTogether's fees depend on the investment opportunity you're considering. You can view the fees on each respective deal's page once you log in.
However, in general, they charge:
1% acquisition fees
1% annual management fees
FarmTogether Potential Returns
Let's look at FarmTogether's potential returns using an example.
At the time of this writing, their latest offering is an Interstate Hazelnut Orchard in Marion County, Oregon. It has a target IRR of 10.2% and a cash yield of 5.1%. This is similar to the annualized 10-yr returns of the S&P 500, which is 11.31% (as of Sep 2020.)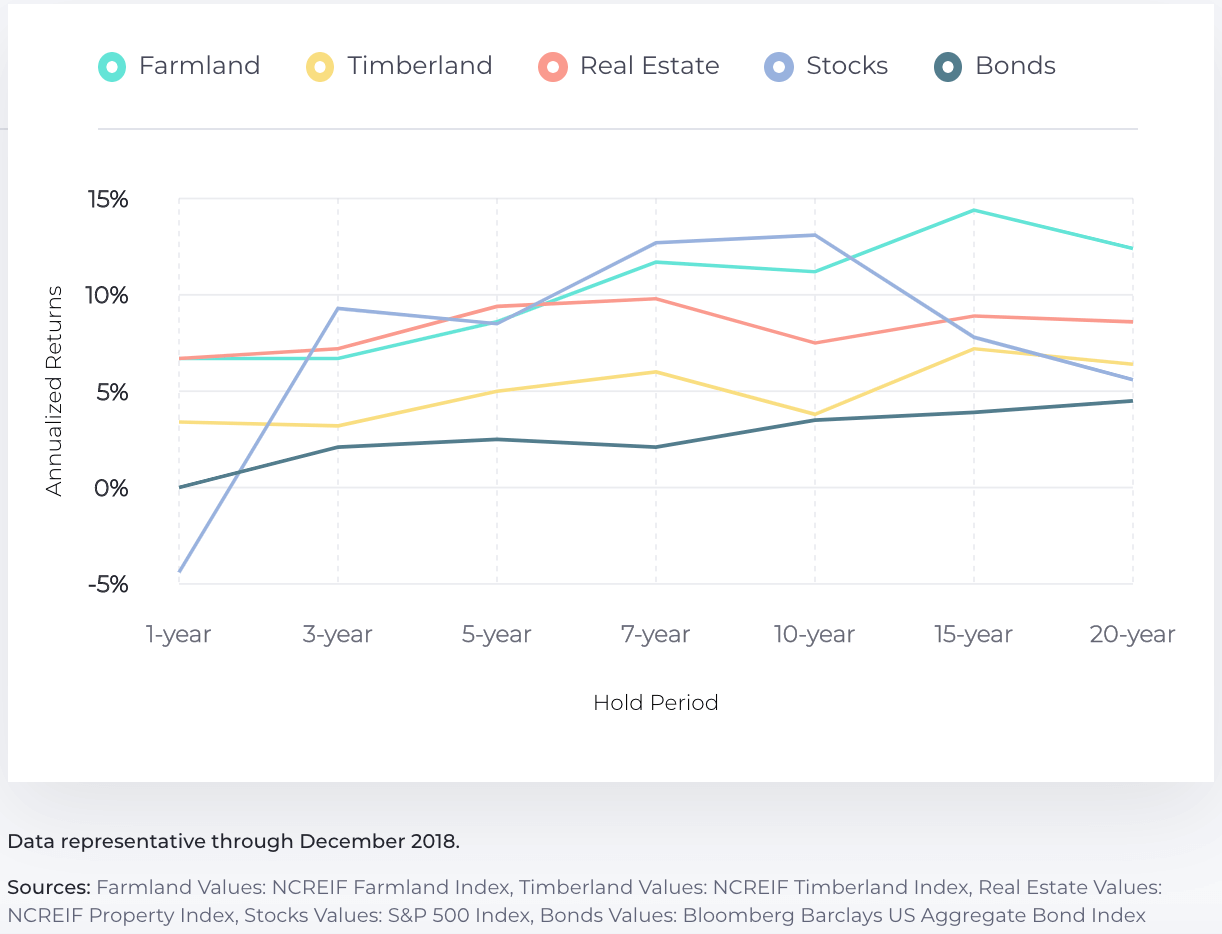 Pros and Cons of FarmTogether
Here are the advantages and disadvantages of investing through FarmTogether:
Pros
Historically, farmland returns have been less volatile than most other asset classes, including the 10-year US Treasury Bond, S&P 500, gold, and Dow Jones REIT Index.
Investing in farmland can help you hedge against inflation. Commodities benefit from inflation since it boosts acreage values as well as crop income.
FarmTogether's management team has an extensive track record in agricultural finance, particularly fruit and nut trees, citrus, and grapes.
FarmTogether charges lower than average fees and is transparent about their fee structures. This is unlike most other real estate investing firms that charge more than 5% fees cumulatively and may also have hidden fees.
FarmTogether is transparent with their dealings. Investors can view the due diligence documents and other related information online, as well as set up a call with the FarmTogether investment team at any time. They also host frequent webinars where they open it up to live Q&A from investors.
Cons
Above-average minimum investments when compared to standard brokerage platforms - $10,000 or above for crowdfunded deals.
Being a relatively new crowdfunding platform, FarmTogether has a short track record.
FarmTogether does not offer a mobile app yet.
Only an accredited investor can invest in FarmTogether.
Risks of Investing Through FarmTogether
1. Like other forms of real estate investments, farmland is illiquid or is exposed to liquidity risks and cannot be sold on short notice. However, this is temporary; FarmTogether is launching a secondary market very soon.
2. A farm may not produce sufficient harvest due to pests, diseases or natural calamities (for example, row crops are vulnerable to adverse weather conditions). This may result in:
Lowered returns due to partial or no harvest.
The land might even have to be sold off. If there are debts involved, losses can be compounded.
3. Prices of a commodity can fall, especially expensive commodities, in critical times. Consequently, farm incomes may fall.
4. The cost of production may increase abruptly due to the land becoming infertile for farming.
Also, to keep up with the market standards, the introduction of new fertilizers, machinery or farming methods that result in better harvests may have to be employed. This can also increase farm operations costs.
Conclusion
This detailed review should help you decide whether FarmTogether is a suitable farmland investment platform for you as an alternative investment to real estate.
Before investing in FarmTogether, do keep in mind their short track record and the fact that the assets are illiquid.
However, FarmTogether is a good agricultural real estate investment option, especially if you are an accredited investor planning for the long-term and want to diversify your portfolio. You can invest in farmland (an uncorrelated asset class) alongside investing in the stock market, bonds or other instruments. Not only can you beat inflation, but you also grow your wealth significantly over time.
Earn better returns
Personalized investment opportunities to help 10x your returns