Origin Investments review
A private equity real estate firm that acquires, operates and provides debt financing for office and multi-family properties in eight target markets.
Looking for an Origin Investments review to decide if it's the right commercial real estate investing platform for you?
Investing in multi-family crowdfunded projects is a great way to diversify your investment portfolio with a lower risk profile than a traditional real estate investment. But, choosing a private REIT (Real Estate Investment Trust) to invest in multi-family assets has two major drawbacks - a significant annual fee and the lack of transparency in the fund proceedings.
Origin Investments does away with these bottlenecks by owning and operating commercial properties for you to invest in.
In this review, we'll tell you all you need to know about Origin Investments - how the crowdfunding platform works and how to get started, its fees, annual returns, pros and cons and much more.
Pros
Thorough due diligence

Non-US investors can invest

Investors can invest through an LLC, trust or self-directed IRAs

No middlemen or brokers

Quarterly performance updates ensure transparency
Cons
High minimum investment requirements

Non accredited investors cannot invest
Investors who want to diversify their portfolio with real estate funds
What is Origin Investments?
Origin Investments is a real estate crowdfunding platform that lets you invest in multi-family properties in the US through their private real estate investment funds.
This Chicago based firm was established in 2007 by co-founders David Scherer and Michael Episcope. They also happen to be one of the company's largest investors with a personal investment capital of over $56 million.
Origin Investments started as a private real estate investing firm. With the establishment of the JOBS Act in 2011, Origin proceeded to incorporate the latest technology and real estate crowdfunding strategies.
Origin currently owns over 60 multi-family and office properties in 11 US cities - Atlanta, Austin, Charlotte, Chicago, Dallas, Denver, Houston, Nashville, Orlando, Phoenix, and Raleigh. They have a growing base of more than 1,100 investors.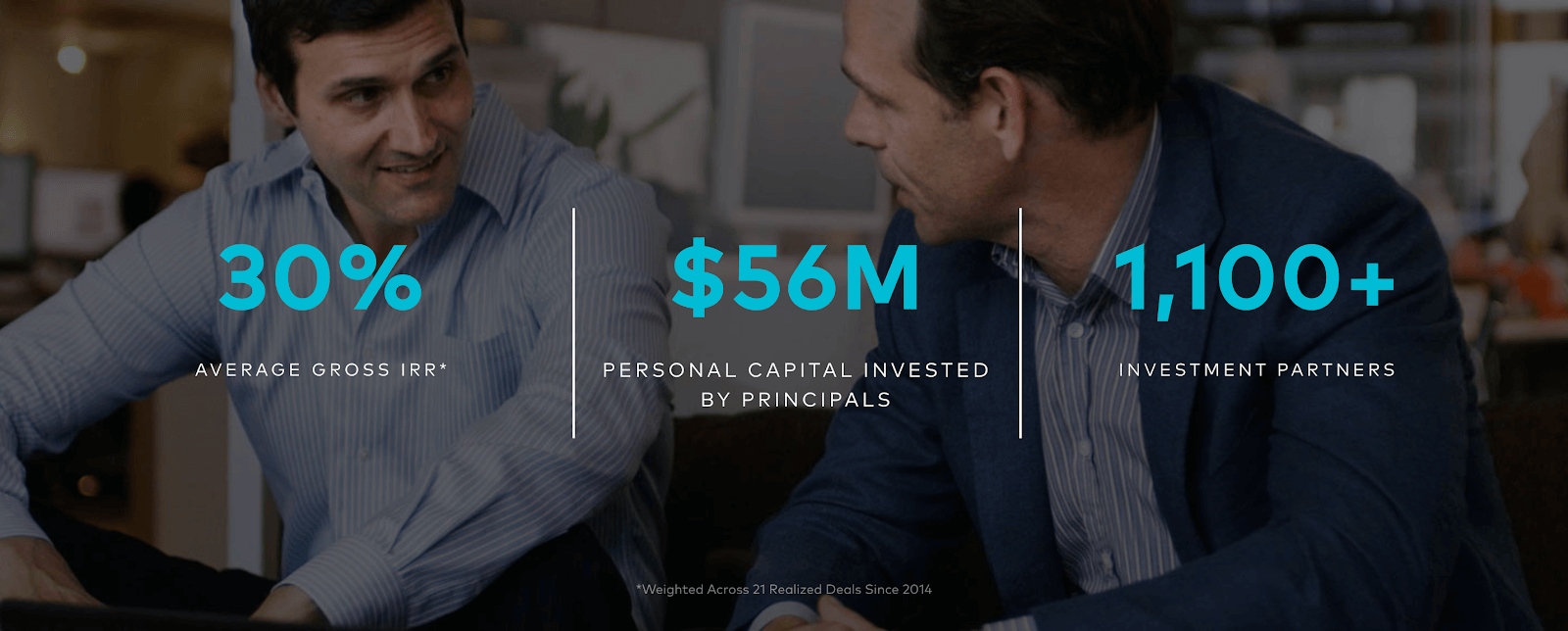 Who should use Origin Investments?
Origin Investments is an ideal real estate investment platform for:
Accredited Investors: Only an accredited investor is eligible (net worth over $1m or annual income over $200k for the last two years)
Investors looking to diversify their portfolio can invest in multiple crowdfunded properties under the same investment fund. The funds invest in debt and equity investments or multifamily properties spread all across the US.
Real estate investors who want to invest in crowdfunded multi-family properties.
As with other real estate investment vehicles, Origin Investments is not suited for short-term investors looking for highly liquid investment instruments.
How does Origin Investments work?
Here's how Origin works:
1. Buys properties in high-growth markets
Origin Investments buys underperforming assets in and around US cities like Atlanta, Austin, Charlotte, Chicago, Dallas, and Denver. They claim that each real estate property under a fund is run like a separate business - so even if one asset underperforms, the others remain unaffected.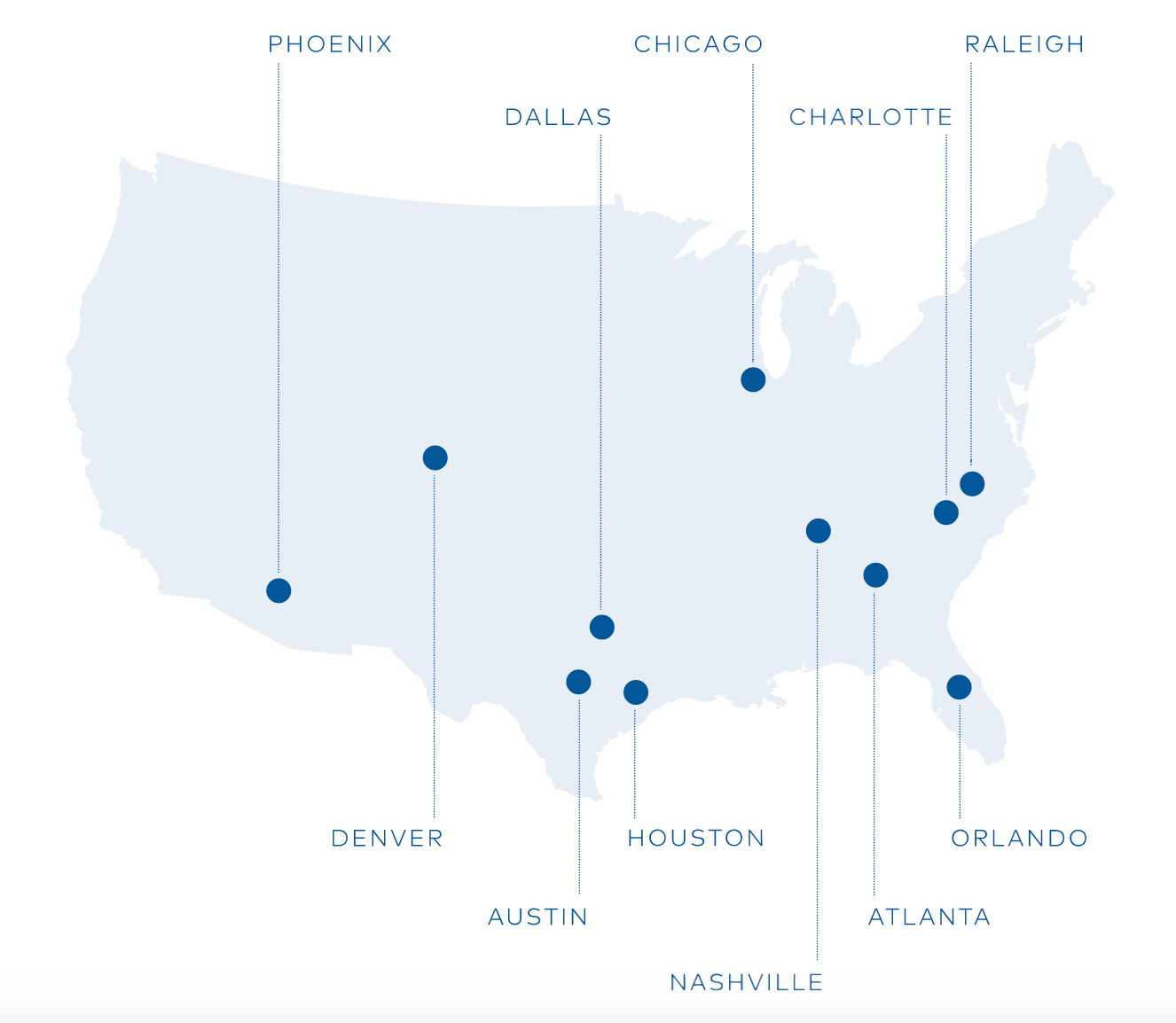 Origin Investments buys the properties directly. This means that they don't have to pay extra charges to intermediaries. Or, they lend money to other firms for real estate projects.
2. Renovates the properties
For real estate properties in which Origin is an equity investor, Origin then renovates the properties. This not only helps increase the rental income, but also increases the value of the property at the time of the fund's maturity.
3. Funds are handled by 3rd party Administrators
To ensure that the capital is properly transferred, the funds of every individual investor is handled by a third party administrator, as directed by the fund manager under the operating documents. The funds are transferred using standard ACH procedures.
4. Follows a European Waterfall structure for profit distribution
Origin follows a European waterfall as it is more investor-centric. (In this case, 100% of the investment cash flow is paid to the investors on a pro-rata basis until the preferred return and 100% of the invested capital is paid back.)
Origin Investments Features
Here are some of the prominent features of Origin Investments:
1. Investor Dashboard
Origin Investments features a user-friendly technology platform that allows every investor to view key investment information easily. This includes:
Forward-looking cash flow guidance (for planning future cash requirements.)
Historical quarterly return chart (provides a snapshot of your portfolio's performance.)
Fund properties detail (to monitor the performance of each asset under the fund.)
Investor entity toggle (for switching between different entities such as a trust, LLC or IRA.)
2. Mobile App
Origin Investments has a mobile app called Path by Origin Investments. It allows investors to research all open investment options, access all important due diligence documents, receive updates on investments, and communicate with Origin associates for any questions.
How to set up an account via the app:
Open the app and follow the prompts to create an account.
Enter a username and password and verify your email.
You have to answer some questions about your investment objectives and risk tolerance.
3. Personal Origin Representative
Origin Investments assigns every investor a personal representative, after they verify the account. This representative can answer any questions you have about investing with Origin.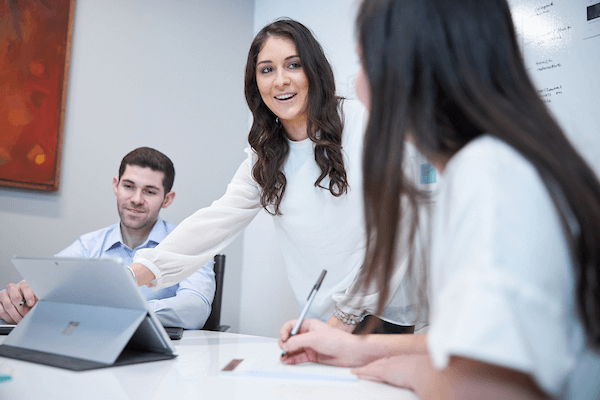 4. Blog and newsletter
Origin Investments' blog has articles on a variety of topics, such as real estate education, advanced investing and industry news - all equally useful for a potential investor or a seasoned one. Investors can also subscribe for newsletters and to their YouTube channel.
How to get started with Origin Investments?
Here are five simple steps to start investing with Origin Investments:
Step 1: Fill in your personal details, such as name, email address and investing interest, on the Origin Investments' website.
Step 2: You can view your personal dashboard to begin exploring each investment opportunity.
Step 3: Before you invest, you'll have to verify your status as an accredited investor - you will be contacted by an Origin Investments' team member with instructions on how to verify your accreditation.
Step 4: After verification and signing legal documents, you can fund your account and start investing.
Step 5: At present, you can choose between two funds:
IncomePlus Fund (passive income and capital appreciation)
QOZ Fund or Qualified Opportunity Zone Fund (tax-benefits - reduction, deferral and elimination)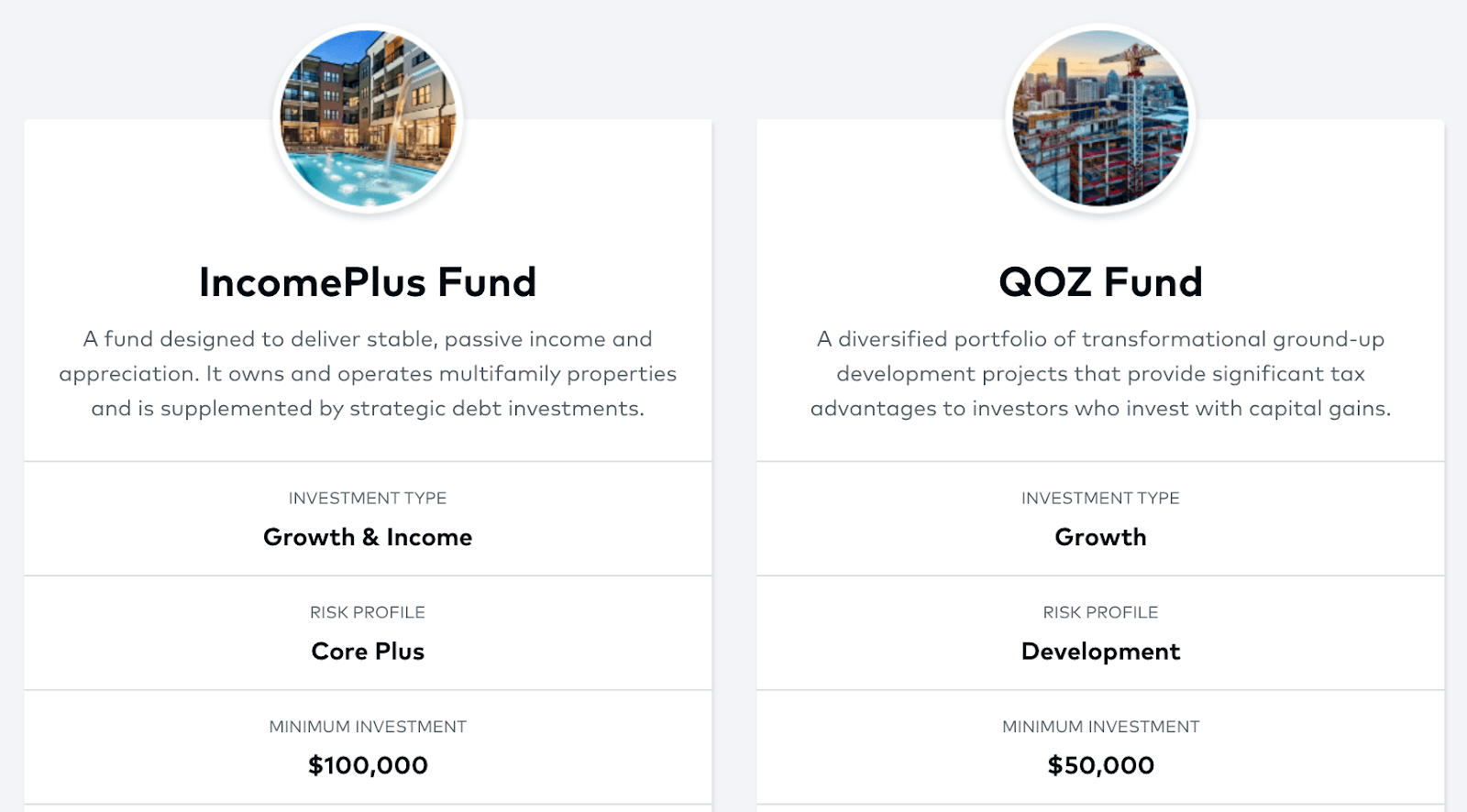 Origin Investments Fees
Investors can view the fees of each offering on the respective asset offering pages once they login to their accounts.
In general, Origin Investments follows the following fee structure:
A one-time Fund Administration fee that can range anywhere from 0-2%, depending on the investable amount committed
A 1.25% Annual Management fee based on NAV (Net Asset Value)
Performance Fee: For the IncomePlus Fund, there's a performance fee of 10% after a 6% preferred return with a 50/50 catch up. For the QOZ Fund, there's a performance fee of 15% after a 7% preferred return with a 50/50 catch up.
Origin Investments Potential Returns
For the IncomePlus fund, Origin Investments promises a 6% annual dividend, paid monthly, with an overall return of 9-11%, including appreciation.
Also, Origin Investments claims that over the 21 deals they've realised since 2014, investors have benefited from a Gross Average IRR of 30%.
Historical Performance
A. Asset class
Multifamily has historically performed as a low-volatility asset class, making it a good option for the long term.
The equity REIT index has beaten the performance of the S&P 500 over the last 20 years.
Between 1978 and 2016, the average annual return rate of public REITs was around 12.87%, while that of the S&P 500 was around 11.64%.
B. Platform
Origin Investments' Funds I & II have been successful and the yield in both cases has been more than the promised returns:
| Fund | Gross Equity Multiple | Gross IRR |
| --- | --- | --- |
| I | 2.6x | 34.5% |
| II | 1.7x | 31.7% |
For Fund III, Origin Investments raised over $151 million from 550 real estate investors in 2017.
Pros and Cons of Origin Investments
Here are the advantages and disadvantages of investing in Origin Investments:
Pros
Multi-family real estate assets have exhibited low volatility historically and have even appreciated during financial downswings.
Origin Investments conducts thorough due diligence:

Operational Due Diligence: Mobilizes a team of professionals (including property managers and advisors) for each new property
Financial Due Diligence: Performs audits to check existing service contracts and to ensure that the properties can generate income as intended
Legal Due Diligence: Ensures that the transfer of ownership is done legally
Physical Due Diligence: Structural consultants perform thorough tests before buying a property to ensure structural integrity and assess renovation costs.
Environmental Due Diligence: Ensures environmental compliance

Origin Investments' team members are real estate professionals with years of experience in commercial real estate and asset management. Also, the co-founders are among the company's largest investors.

Allows you to invest directly: There is no intermediary involved. This means lower fees for the investors and more capital invested into multi-family properties. (A private REIT typically pays substantial fees to their advisors.)
Transparency: As opposed to other private REITs, investors can find details on each fund property online. Origin also sends out quarterly updates and hosts monthly webinars to keep you apprised of progress.
Funds operated through an LLC: All tax benefits (depreciation and interest expense) pass on to investors. In a REIT structure, the tax benefits are captured at the REIT-level and any income paid out is taxed at the ordinary income rate.

Investors can invest through an LLC, trust or self-directed IRAs.
Foreign investors or non-US investors can invest too.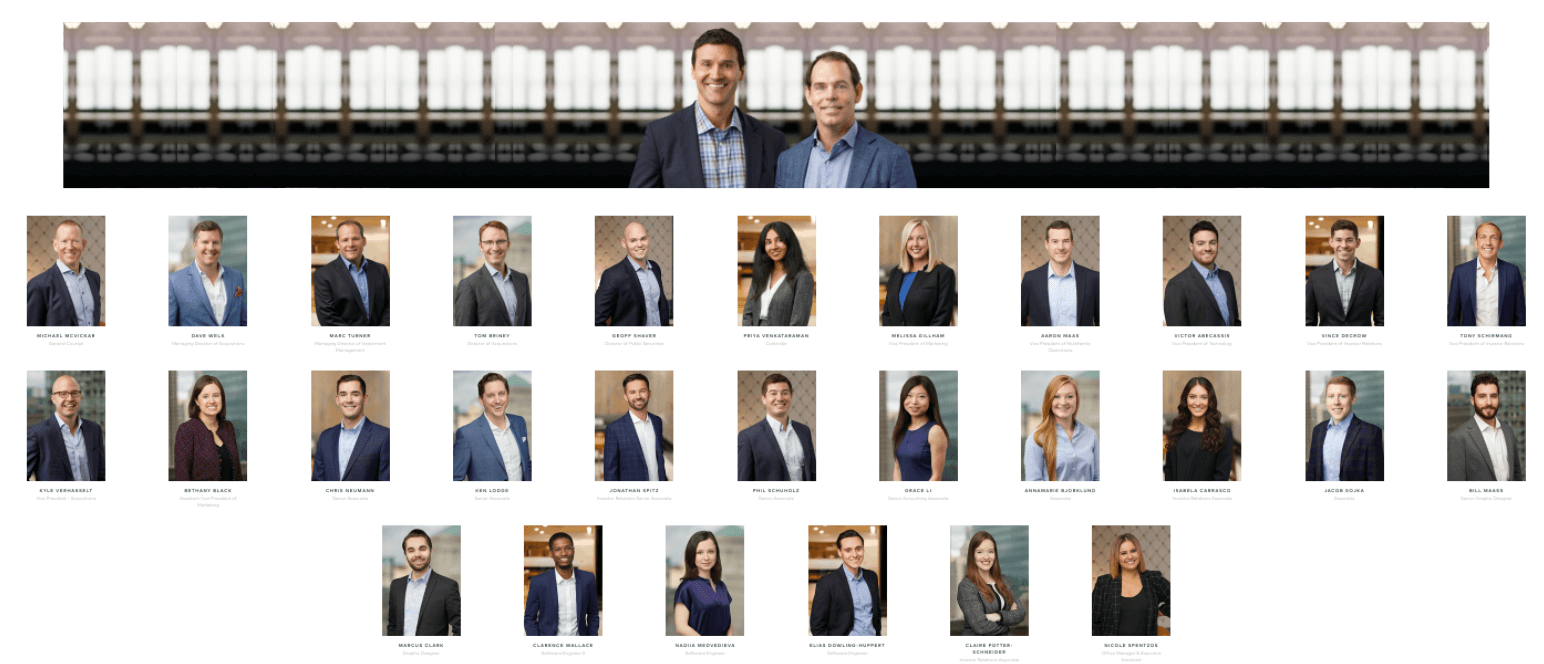 Cons
Origin Investments' funds have a high minimum capital requirement ($100,000 for the IncomePlus fund and $50,000 for the QOZ fund.) Also, low-capital accounts are charged additional fees (1.5% administration fee for sub-$500,000 accounts.)
Only an accredited investor can invest.
Risks of Investing Through Origin Investments
1. Property specific risks: The income from the real estate properties depends on its tenants/occupants. For example, for premium properties, failing to keep the asset upgraded to the latest technological/societal standards may cause tenants to move.
2. Liquidity risks: Real estate assets are nearly impossible to be sold on short notice, more so for premium properties.
3. Interest rate risk: Rising interest rates affect REIT stock prices negatively.
Conclusion
This detailed Origin Investments review should help you decide whether it is the ideal platform for real estate investing, in contrast to public REITs.
As a real estate investor (accredited investor), consider your investment goal and Origin's initial capital requirement before investing in the funds.
Investing in multi-family properties through this real estate crowdfunding platform offers an excellent investment strategy for the diversification of your portfolio with long term capital gains.
Not only are you investing in an asset class uncorrelated to stocks, mutual fund schemes and other financial instruments, but you are also investing in multiple properties at the same time.
Earn better returns
Personalized investment opportunities to help 10x your returns