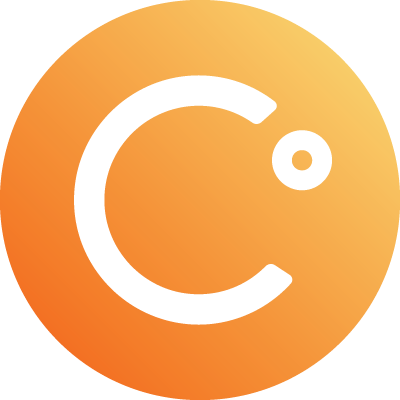 Your crypto earns more with Celsius! No minimum deposits. No Fees. Start earning rewards on your crypto today. Earn Up to 17.7% APY on Your Crypto.
Overview
Celsius is proud to provide a platform of curated services that have been abandoned by big banks – things like fair interest, zero fees, and lightning quick transactions. Their goal is to disrupt the financial industry, one happy user at a time, and introduce financial freedom through crypto.
Why Invest
Earn yield on your crypto
No minimum deposits. No Fees.
Purchasing, earning, withdrawing and tracking 24/7 through the Celsius app.
How you make money
Simply transfer your currency to Celsius and earn up to 17.78%. Because the rate of returns they can achieve in the lending market change nearly every day, they adjust the rates that the community earns on their digital assets on a weekly basis. You begin to earn rewards as soon as any funds are credited to your Celsius wallet. Rewards are calculated every Friday and distributed every Monday. That means that if you transfer funds to your Celsius wallet in the middle of the week, you will still earn prorated rewards on those assets through the accrual period on Friday. However, if you transfer your coins on Friday, Saturday or Sunday, then in that case your first reward payment will be the following Monday.
Their reward calculation schedule is as follows:
Reward accrual period: Friday 05:00:00 UTC to Friday 04:59:59 UTC.
Reward calculation price snapshot: Friday 05:00:00 UTC
Reward payment day: Monday, no set time.
All reward payments will be added directly to your Celsius wallet and currently, you can choose between these two option:
Earn in-kind - if you transfer BTC you will earn more BTC, ETH on ETH, XRP on XRP, and so on;
Earn in CEL - if you transfer BTC you can earn rewards in CEL tokens at a higher rate. This option is currently not available to US users.
How Celsius Network makes money
At Celsius they don't charge any fees for their services. No withdrawal fees, no transfer fees, no transaction fees, no early termination fees, no origination fees, nothing! Using the Celsius wallet is absolutely free!
Reward payments are funded by their lending business. This means that they lend out the coins users transfer to hedge funds, institutional traders and exchanges, among other corporate partners. These partners can deposit up to 150% collateral with Celsius to secure the coins they lend and they pay Celsius interest on those loans. Celsius also lends dollars to customers - with digital assets as collateral - and earns interest from those loans as well. At Celsius, they aim to return up to 80% of the revenues made from lending out the community's assets back to their community on a weekly basis.
Is it safe?
Transparency is a critical part of Celsius' mission. They do this through sharing information with their community and through the power of the blockchain. Celsius takes compliance very seriously. They have a robust AML program with a knowledgeable team of veteran AML professionals that are Certified Anti-Money Laundering Specialists (ACAMS). They operate under legal opinions provided by several global law firms.
Celsius takes security very seriously and is always looking out for the safety of both your digital assets and your data. For that reason, you can rest assured that all the precautionary measures needed to protect you against cyber threats are put in place. Celsius invests in end to end and layered security, combining the best cyber defense talent with unique and proven technologies such as MPC (Multi Party Computation) to provide top tier security and asset protection. Celsius also works with Cyber Intelligence and Incident Response experts to provide defense, protection and security governance through ongoing risk assessment and 24-7 asset monitoring, threat mapping and advanced Data Protection & crypto protocols.
Things to know
You make money on

Interest

Fees

0%

Payout frequency

Weekly

Term of investment

Zero

Liquidity

Easy

Open to

All Investors
Company
Country availability

Worldwide

Assets under management

$17B

Established

2017

Mobile Application

IOS, Android
Investment Return Calculator
Calculate your estimated return to reach your investment goals.
Sign up for free to access all features:
Value after fees
$7,478.71
Any references to past performance, regarding financial markets or otherwise, do not indicate or guarantee future results.
Forward-looking statements, including without limitations investment outcomes and projections, are hypothetical and educational in nature. The results of any hypothetical projections can and may differ from actual investment results had the strategies been deployed in actual securities accounts.