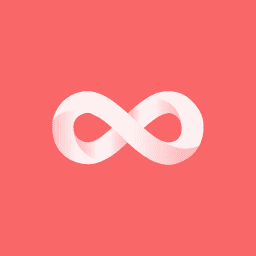 Gatsby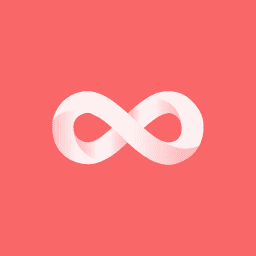 Gatsby
Gatsby makes trading options beautiful. Make trades for or against companies and ETFs, with no commissions. Earn points for every trade and redeem them for gift cards.
Highlights
+5.72%
Asset Class Return•30d

Overview
Gatsby is a simple, free options trading platform that makes trading long options easy. Make trades for or against companies and ETFs, and with no commissions or contract fees. Trade With Friends. Earn Rewards. Commission Free. Higher Risk, Better Potential Returns and No Needless Jargon. Trade options alongside your traditional investing strategies for when you want to really go for it.
Things to Know
You make money on

Value

Fees

0%

Min Investment

$10

Payout frequency

Asset sold

Term of investment

Zero

Target Return

Varied

Liquidity

Easy

Open to

All Investors

Mobile Application

iOS, Android
Top Perks
Trade Options exclusively

Earn points for every trade and redeem them for gift cards

Trade with friends through the Gatsby community
How you make money
Make trades for or against companies and ETFs. Options allow for potential profit during both volatile times, and when the market is quiet or less volatile. A 'call option buyer' stands to make a profit if a stock rises above the strike price before expiry. A 'put option buyer' makes a profit if the price falls below the strike price before the expiration. The exact amount of profit depends on the difference between the stock price and the option strike price at expiration or when the option position is closed. Also earn points for every trade you make that are redeemable for gift cards.
How Gatsby makes money
Gatsby charges a $0.05 LQT fee per contract. While Gatsby does not charge commissions on self-directed trades on US equities and options contracts, nominal SEC & FINRA fees do apply to certain transactions. Specifically, options incur an ORF fee and sales of securities incur TAF and SEC fees, which are passed through to the client. This means each contract on Gatsby likely costs around $0.10. Gatsby has a number of other fees that are commonly associated with trading platforms that can be seen on their fee schedule. Gatsby also likely makes money through:
Rebates from market makers and trading venues: Market makers (typically big institutions/funds) buy directly through the brokers to have discounted purchases. For that ability, the market makers pay a rebate to the brokerage to receive their orders . The brokerage sends your orders to the market maker that is most likely to execute at the best price for you and makes a few cents on each trade.
Income generated from cash: They borrow the cash sitting in your account and invest it into interest earning accounts and keep the profit.
Is it safe?
Gatsby offers securities through ViewTrade Securities, Inc., who is a member of the Securities Investor Protection Corporation (SIPC). Funds are available to meet customer claims up to a ceiling of $500,000, including a maximum of $250,000 for cash claims. In addition, their clearing firm has purchased an additional insurance policy through a group of London Underwriters (with Lloyd's of London Syndicates as the Lead Underwriter) to supplement SIPC protection. This additional insurance policy becomes available to customers in the event that SIPC limits are exhausted and provides protection for securities and cash up to an aggregate of $600 million. Although Option trading involves a high degree of risk and is not suitable for all investors, you can be confident that the Gatsby platform is safe and reliable thanks to their SIPC qualification and additional insurance.
Established

2018

Country Available

US Only

Assets Managed

n/a
How You're Taxed
Capital Gains
Income Tax
Investors are subject to short-term capital gains when selling stocks owned for one year or less, which are taxed at ordinary income tax rates. Long-term capital gains are applicable when assets are owned for more than one year, with tax rates ranging from 0% to 20%, depending on your total taxable income.
 
Reviews
Reviews (3)
This is the best app for trading long options. Super easy interface and no commissions or contract fees or anything. Very straight forward.
I enjoy using Gatsby for options trading. It's one of the only apps that make it SIMPLE to understand what trade i should make
Explore Assets
Dogecoin
Music Royalties
Tether
Farmland
Wine
Art
Real Estate
Robo Advisor
Gold
Bitcoin
Stocks
Lending
Startups
Ethereum
DeFi
Solana
Oil & Commodities
Polkadot
Metaverse
NFTs
Whiskey
Bonds
Platinum
Sports Cards
Cardano
Ripple
Silver
Watches