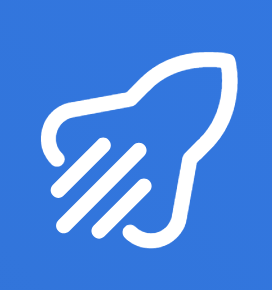 Easily invest as little as $25 in early stage startups with high growth potential.
Overview
Miventure was created on the foundation that everyone should have the opportunity to become a business investor, no matter their income bracket. They have designed a mobile app to be user-friendly so you can easily research startups, invest in founders you believe in, and track your returns, all with no fees. Research shows that when startups thrive, so do the communities that surround them. Come check it out!
Why Invest
Mostly incubator and accelerator backed startups
Support entrepreneurship & innovation
Mobile first experience makes researching and investing easy
How you make money
When you invest in a startup, you are purchasing an equity-based security called a Crowd SAFE . A Crowd SAFE provides you rights for future equity in the startup without determining a specific price per share at the time of investing. Instead, the amount you invested will convert to preferred shares at the next financing round (not this crowdfunding campaign) at either the valuation cap or the discounted price for the risk you took early on.
How Miventure makes money
Minventure earns revenue from the startups listing on their platform only if they exceed their minimum goal. This fee is 7% of funds raised. There are also no fees for investors if you pay via bank transfer.
Is it safe?
Early stage startup investing is very risky and your investments are highly illiquid. You should only invest an amount you can afford to lose. Miventure, Inc. is registered with the US Securities and Exchange Commission ("SEC") as a funding portal ("Portal") and is a member of the Financial Industry Regulatory Authority (FINRA). Miventure, Inc. offers investments to everyone over 18 years of age under Title III Regulation Crowdfunding.
Things to know
You make money on

Value

Fees

0%

Payout frequency

Asset Sold

Term of investment

60+ months

Liquidity

Hard

Open to

All Investors
Company
Country availability

US only

Assets under management

Unknown

Established

2020

Mobile Application

IOS, Android
Investment Return Calculator
Calculate your estimated return to reach your investment goals.
Sign up for free to access all features:
Projected return
$2,072.44
Value after fees
$9,072.44
Any references to past performance, regarding financial markets or otherwise, do not indicate or guarantee future results.
Forward-looking statements, including without limitations investment outcomes and projections, are hypothetical and educational in nature. The results of any hypothetical projections can and may differ from actual investment results had the strategies been deployed in actual securities accounts.