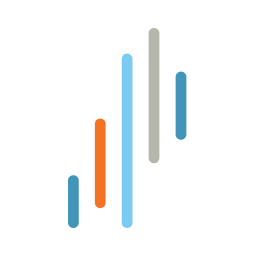 Invest in income-producing real estate with Modiv. It's commercial real estate ownership reimagined.
Overview
Modiv's commercial properties are leased to well-known tenants under NNN leases which generate monthly rental income. They have $400 million of assets under management consisting of 40 commercial real estate properties in 14 states totaling more than 2.3 million SF of leasable space. As the first real estate crowdfunding platform to be completely investor-owned, Modiv is on a mission to be the champion for the investor through its combination of low fees and investor-centric corporate governance in order to create better–and easier–ways to invest in real estate. Modiv's innovative investment platform makes it easy for individuals to access the kind of commercial properties that institutional investors seek out. But they're doing it by offering investments that are designed for investors—not investment managers.
😎
Manage your Modiv account and thousands of other platforms with MoneyMade Portfolio!
Why Invest
Monthly distributions paid to investors + a 13th dividend
Institutional-quality real estate without any fees
Unlike most competitors, Modiv owns the properties & uses low leverage on assets for greater dividend potential
How you make money
With Modiv, you invest in a portfolio of revenue-producing commercial real estate through a Real Estate Investment Trust (REIT). REITs may offer potential benefits including steady dividend income, long-term capital appreciation, tax savings, and portfolio diversification.
This structure provides investors with convenient access to institutional-quality commercial real estate. With a REIT like Modiv, you buy shares and own a piece of the REIT. Tenants pay Modiv rent, creating a stream of monthly rental income. They then set out to pay you distributions each month from the rental income that their tenants pay. You can receive your monthly dividends in cash each month or choose to reinvest into more shares of Modiv. They also offer an innovative 13th Dividend that gives their investors the ability to benefit from any improvements in their earnings derived over the course of the year, which is another opportunity to generate potential income. Investors may also benefit from any long-term appreciation of the real estate within the portfolio.
How Modiv makes money
Modiv generates rental income from its stable of well-known tenants. As a REIT, 90% of Modiv's taxable income is required to be distributed to its shareholders annually. Operating and other expenses can be paid from the remaining income. Modiv does not collect performance fees, management fees, or commissions, so more of your money can be invested (other fees and expenses may apply).
In the future, Modiv may introduce additional real estate investment products, enter into new investment partnerships, and make strategic investments in fintech- and proptech-related ventures. Because Modiv's investors own the platform (unlike most other crowdfunding sponsors), you have the potential to benefit from these growth opportunities.
Is it Safe?
Modiv Inc. is offering shares of its Class C common stock through a private placement memorandum in reliance upon the non-public offering exemption from registration provided in section 4(a)(2) of the Securities Act of 1933, as amended, and Regulation D promulgated thereunder.
They have $400 million of assets under management consisting of 40 commercial real estate properties in their portfolio. Despite their large AUM, it is important to understand that any investment, including investing in a REIT or Modiv, is speculative and involves substantial risks. As a business with limited operating history, investing in their common stock involves risks that are not present in other companies. You can learn more about their risks here.
Things to know
You make money on

Value + Dividends

Fees

0%

Payout frequency

Monthly

Term of investment

60+ months

Liquidity

Moderate

Open to

Accredited Only
Company
Country availability

US only

Assets under management

$400M

Established

2014

Mobile Application

No
Investment Return Calculator
Calculate your estimated return to reach your investment goals.
Sign up for free to access all features:
Projected return
$3,300.56
Value after fees
$10,300.56
Any references to past performance, regarding financial markets or otherwise, do not indicate or guarantee future results.
Forward-looking statements, including without limitations investment outcomes and projections, are hypothetical and educational in nature. The results of any hypothetical projections can and may differ from actual investment results had the strategies been deployed in actual securities accounts.