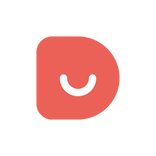 Donut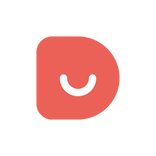 Donut
Earn high yields up to 8% APY in real-time through decentralized P2P lending.
Highlights
+2.26%
Asset Class Return•30d
#0
Rank
In Robo Advisor•30d

Overview
When you save with Donut, they automatically convert your USD to digital dollars (stablecoins, such as DAI) so they can put those dollars to work in decentralized markets. Partners then lend your dollars at high variable interest rates through a global, decentralized pool of borrowers. They use highly collateralized platforms such as Compound to ensure your money is secure and covered.
Things to Know
You make money on

Interest

Fees

0%

Min Investment

$5

Payout frequency

Daily

Term of investment

Zero

Target Return

3% - 8%

Liquidity

Easy

Open to

All Investors

Mobile Application

iOS
Top Perks
Fast & Easy: Connect your bank account & start saving in under 5 mins

3 - 10%+ yields on cash holdings

Secure: Over $1+ million earning interest safely
How you make money
Automatically collect your spare change from everyday purchases such as groceries, coffee or gas and save every time you use your card. Donut puts this spare change to work immediately. Or, deposit directly from your bank account and start earning interest at rates as high as 8% APY instantly. Donut is the easiest way to work your money harder with DeFi and earn interest in real time. Sign up in minutes, connect your bank account and start putting your money to work instantly. Your money is at work 24/7 with Donut, earning high yields in real-time through decentralized P2P lending. Donut helps you save smarter whether you automatically collecting your spare change from everyday purchases or schedule recurring investments throughout the month. Donut is the fully customizable way to grow your savings, so mix and match to find a saving approach that's right for you. Donut pays interest in real-time, so you can literally watch your savings grow 24/7. *Note that interest rates vary based on dynamics in the decentralized finance markets for DAI and other digital assets. Interest rates have varied between 1% and 12% APY since July 1, 2020.
How Donut makes money
Interest rate spread. We make a slim profit on the difference between the rates earned across various lending and exchange markets and the rate paid to you from interest earned. We also charge a % matching fee to borrowers who get loans through our platform.
Is it safe?
Donut is firmly committed to growing your money with digital assets in a safe, secure and transparent way. As such, we avoid the stocks and exchange traded funds of the past, removing financial and logistical barriers and empowering anyone to earn yield in DeFi markets. As with any financial product, certain risks are involved when investing in digital assets with Donut and users should exercise discretion accordingly. Digital currency is not legal tender, is not backed by the government and Donut accounts are not FDIC insured. The DeFi ecosystem relies on the integrity of our partners' closely governed and audited smart contracts. While we are confident in Compound's extensive security and risk management practices, we encourage you to use discretion when investing and consider potential risks of this emerging technology.
Established

2018

Country Available

Worldwide

Assets Managed

n/a
Reviews
Reviews (6)
Simple, easy way to get started investing into Real Estate. It took a little for my funds to clear, but I was still earning interest over this time so guess it didn't matter.
Love the real-time dividends and weekly payouts. Great customer support - you can chat with a real person in the app.