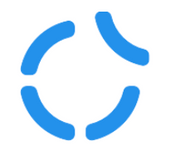 Outlet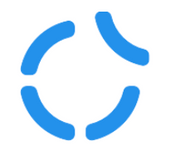 Outlet
Earn 6% On Every Dollar You Save. A single mobile app that gives you principal safety and a high yield.
Highlights
4.5% - 12%
Asset Class Return•1Y

Overview
Outlet is a niche lending service that works like a savings account. They connect you with their network of overcollateralized lending partners, and match you with the highest yield. They do so in a smooth, and secure app that looks, acts, and feels like a savings account.
Things to Know
You make money on

Interest

Fees

0%

Min Investment

$1

Payout frequency

Monthly

Term of investment

Zero

Target Return

6%

Liquidity

Easy

Open to

All Investors

Mobile Application

iOS, Android
Top Perks
Withdraw anytime you want

All funds are 100% insured by our coverage policy

Zero fees what so ever
How you make money
This is a form of Peer-to-Peer investing. Outlet loans your capital to borrowers and in return, you earn interest paid monthly. The good news is that you begin earning the advertised interest rate as soon as your funds are deposited onto Outlet.
How Outlet makes money
Outlet earns revenue through the interest rate spread. This is the difference between the interest rate your funds are loaned out at vs what you as an investor are paid.
Is it safe?
Outlet currently has over 37,000 active users, and recently closed a seed round of funding in January of 2021.
All assets under Outlet's management are 100% covered. Coverage is different from insurance. They are not FDIC insured, but have the best available coverage on the assets deposited through Outlet.
They have a direct partnership with one of our lending partners to make Outlet as safe as possible from hacks. Our custody solution partner is SOC II type 2 approved. Stock markets, exchanges and other regulated entities have similar SOC requirements that must be met in order to operate.
Lending risks are mitigated due to the fact that the loans your money goes toward backing are all overcollateralized. Meaning that for every dollar their lending partners loan out, there is over a dollar being held by them.
Established

2019

Country Available

Worldwide

Assets Managed

$10M
Reviews
Reviews (0)
No comments yet