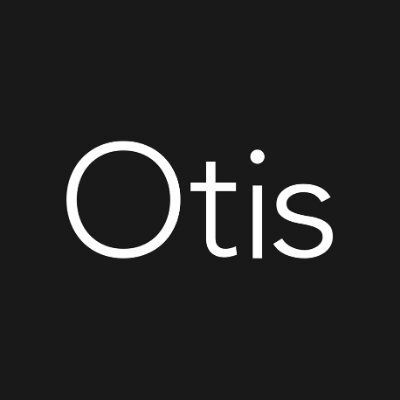 Otis Review
Otis Review: A Stock Market Full of Icons and Childhood Faves
Is investing in culture a fun side hobby or a legit way to grow wealth? Let's find out.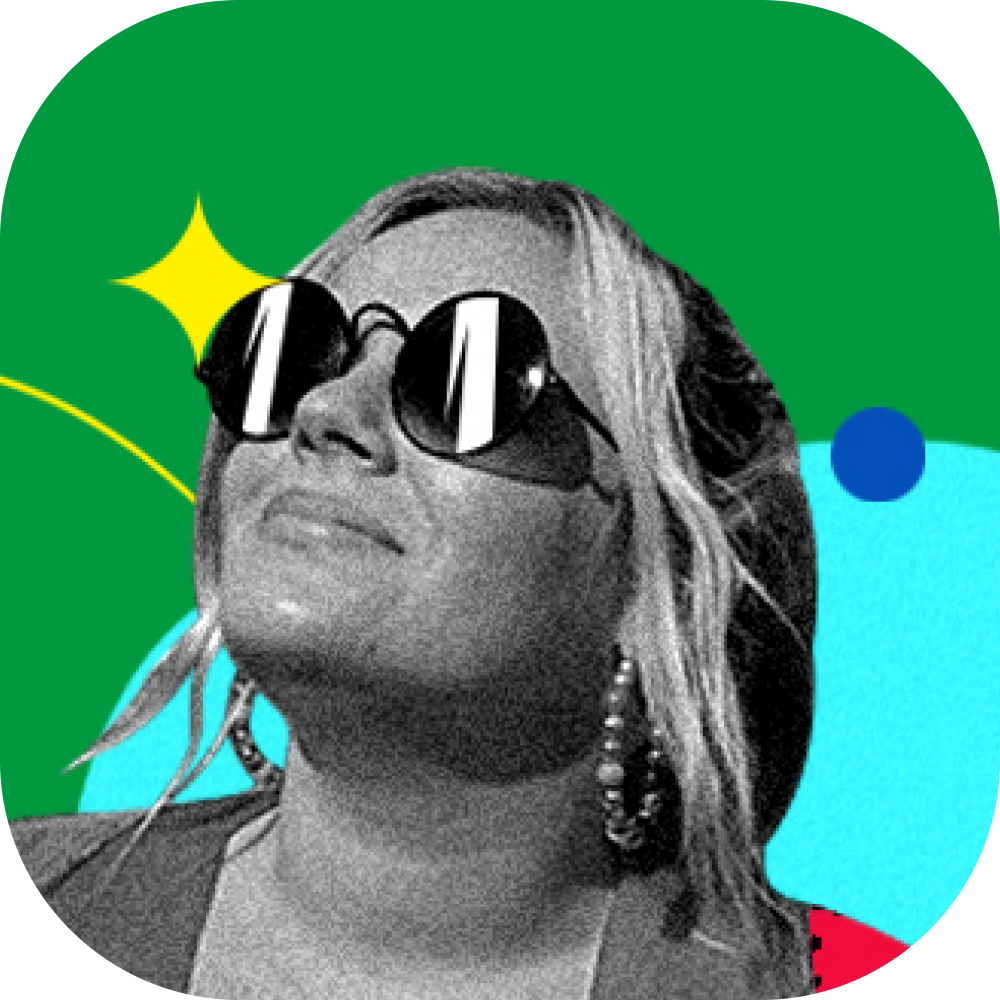 Published Aug 31, 2021•Updated Jun 21, 2022
Collectibles
Luxury Goods
Art & Culture
If you'd held on to that Pokemon Yellow Gameboy game that used to give you thumb calluses, it might have been a better investment than buying stock in Google when it first went public.
That's because a mint condition Pokemon Yellow: Pikachu Edition game, which originally sold for around $30, is now worth close to $80,000—and you can buy shares of it for $10 on investing app Otis.
Otis, dubbed the stock market for culture, lets you invest in iconic collectibles like a signed Tiger Woods rookie card, Banksy artwork, and even the pair of Air Jordan 1s that Michael Jordan wore when he shattered the backboard during an exhibition game. These "cultural assets" often outperform the stock market, and Otis makes it easy for anyone with a Hamilton to invest in them.
That being said, investing in collectibles is far from a guaranteed win. Plus, Otis isn't your only option when it comes to buying shares of high-value sports cards, sneakers, comics, and more. Our Otis review will tell you everything you need to know about how the app works, how you make money, and whether or not it's a good investment for you.
Borrow our cheat sheet
MoneyMade member rating
4.3
Bonus offer
Earn a free share when you deposit $200 or more in your cash account
Pros and cons
Pros
High-quality, diverse collection with weekly drops
Low minimum investment requirement
Real-time trading so you can cash out your shares at any time
No trading fees
Easy-to-use app
Cons
Sourcing and broker-dealer fees average 5%
Otis takes 10% of the profit when assets are sold off
Takes 3 to 5 days to transfer money into your account
Only available on mobile
What is Otis?
Otis is an investing app that lets you invest in extremely valuable "cultural assets," or collectibles. Think buying stocks, except you're buying shares in the original Nike Air Yeezy 1s or Kevin Durant's Warriors jersey. When you buy shares in a collectible and it increases in value, you get a return on your investment.
Otis was founded in 2018 by Michael Karnjanaprakorn, the same entrepreneur who founded the wildly popular online learning platform Skillshare. His goal? Become the next NASDAQ, but for a new generation of investing in alternative assets like collectibles.

How does Otis work?
Otis works off a concept called "fractional ownership," and it's the reason you can invest in a $615,000 pair of legendary sneakers or a six-figure Birkin bag with just $10. Here's how it works.
The Otis team identifies a cultural asset they think will go up in value over time. They buy this asset, often through auctions or private sales.

Otis then "securitizes" the asset with the SEC (basically, this makes it possible for the asset to be bought and sold in financial markets just like stocks) and breaks it up into smaller shares. For example, Otis acquired the 'Yeezy Collection II' shoe and turned it into a security valued at $13,500. They broke it up into 1,350 shares, so each share sold for $10 when the asset first dropped.

You can then purchase these shares, which represent ownership of a fraction of the asset, the way you would purchase shares in a company on the stock market. If you were to purchase 135 shares of the 'Yeezy Collection II' shoe, you'd be a 10% owner.
When you log on to Otis, you can easily track the value of your investments. If those 'Yeezy Collection II' shoes double in value, so does your investment.
Who can invest with Otis?
For the most part, all you need to invest with Otis is a smartphone and $10. You don't need to be an accredited investor. However, you do need to be:
At least 18 years old

A U.S. resident or citizen

A bank account holder
Where Otis gets it right
Bonus offer worth up to $25
When you sign up for Otis through your MoneyMade profile and fund your account with at least $200, you'll get a free share of one of their assets (worth up to $25).
Top-tier collection with new "drops" added weekly
There are a few apps on the market now that let you invest in collectibles, but Otis has one of the most broad and high-quality collections out there. Plus, they add a new asset—which they call a "drop"—every week.
Instant trading makes it easy to access your cash
As of late 2020, Otis now offers instant trading. This means you can sell your shares on their marketplace to other users 24/7, just like the stock market. As soon as you're matched with a buyer and the trade is executed, you'll get your funds.
Free to join
There are no membership or account fees, so it's free to sign up for Otis and get started.
No trading fees
Otis isn't completely fee-free, but they don't charge any trading fees as of right now. This means you can buy and sell shares as often as you'd like without worrying about being charged each time.
Low minimum investment requirement
The assets on Otis are broken up into shares that sell for as low as $10, so you don't need a lot of money to get started.
Open to non-accredited investors
Just about anyone in the U.S. can invest with Otis. While some alternative investing platforms require you to be an accredited investor, which involves having a high net worth and/or salary, Otis doesn't.
Opportunity to view your collectible in their gallery
The biggest downside to only owning a portion of a collectible instead of the whole thing is that you don't get to view or enjoy it. Otis has a dedicated gallery in NYC at 47 East 3rd Street, New York, NY where you can view all of their assets, so you can go appreciate those Michael Jordan AJ1s in person.
Where Otis could do better
Sourcing and broker-dealer fee
Otis charges a 0% to 10% sourcing fee (depending on the asset) that covers the cost of sourcing, legitimizing, and storing each collectible. They also charge a 1% broker-dealer fee on invested capital. Altogether, their fees average 5%.
The platform takes 10% of profits earned on the sale of assets
When Otis decides to sell an asset at a profit, those profits are then divided up amongst investors proportionally to how many shares they own. However, Otis does take 10% of the profits made each time an asset is sold.
It takes 3 to 5 days to fund your account
You'll need to connect a bank account and transfer money into your Otis cash account before you can buy shares on their marketplace, and this transfer can take up to 5 days. This makes it harder to buy on the spot unless you plan ahead and pre-fund your account. 
You can only sell your shares if there's demand
Instant trading makes it easy to sell your shares whenever you want, but you have to be matched with a buyer before a trade can be executed. This means that if there aren't any buyers who want shares of the asset you hold, it might take a while for you to cash out.
Can you really make money on Otis?
It's certainly possible to make money on Otis, as plenty of their assets have skyrocketed in value over the past decade or two. The sale price for the Avengers #1 comic they let you invest in went from $17,250 in 2002 to $79,000 in 2018. Of course, every asset has different potential returns, and it's always possible to lose money.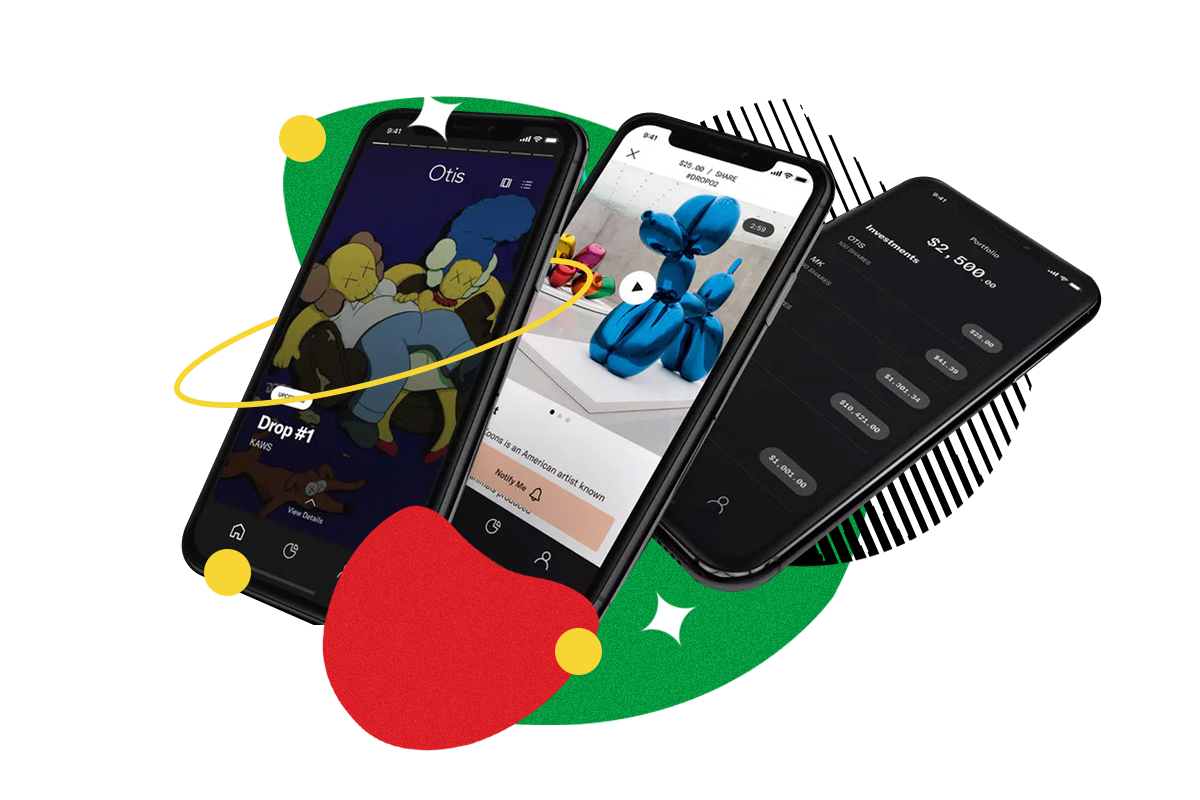 How do I make money with Otis?
There are three ways to make money on your investments with Otis.
Hold onto your shares until Otis decides to sell the asset. They generally aim to hold onto assets for 3 to 5 years. If they sell the asset at a profit, you get a portion that's proportional to the number of shares you hold.

Sell your shares on their marketplace. If you're able to sell at a higher price than you bought them for, you turn a profit.

If Otis finds an opportunity to generate revenue with an asset you invest in, (like through their gallery), you'll get a portion of that profit.
How do I cash out with Otis?
You'll automatically get distributions of any profit Otis makes off of either revenue generated using any asset you've invested in or the sale of that asset. However, if you want to cash out sooner, you can do so by selling your shares on their marketplace. Here's how that works.
You'll choose the asset you want to cash out on and indicate how many shares you want to sell.

You indicate the minimum price you're willing to sell each share for and submit it to the marketplace.

When a buyer puts in an order to buy shares of that asset at a price that meets your minimum, your trade will be executed.

Those funds are deposited into your Otis cash account, and you can then transfer them to your bank account or purchase shares in another asset.
Otis vs traditional investing
Many collectibles like the ones offered on Otis have historically outperformed the S&P 500, which is the most popular index for tracking the performance of the stock market.
The index that tracks the value of trading cards (the PWCC 500 Index), has seen a 12-year return of 175% compared to the S&P 500's 102%. 

"Blue chip" art (that is, art that tends to increase in value) has outperformed the S&P 500 by over 250% since 2000.

An index of the top 500 sneakers on StockX has increased in value by 30% since 2018.
That being said, collectibles tend to be less predictable than the stock market, so most people don't want to forgo traditional investing entirely. For example, you might have the majority of your retirement fund in stocks but keep a portion of it in collectibles so you can take advantage of the potential for massive returns while diversifying your portfolio.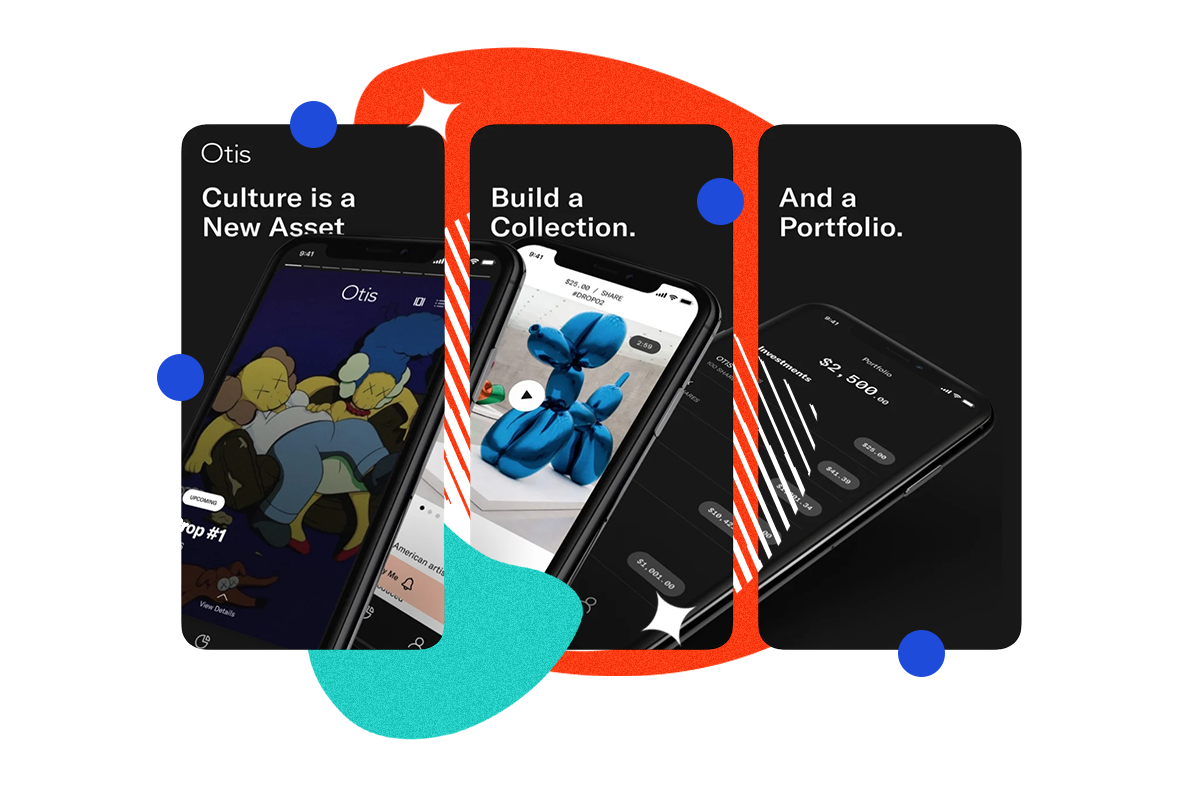 What other people are saying about Otis
Both newbie and experienced investors are intrigued by the possibility of investing in cultural assets without having to drop six figures. Some call it the future of investing, while others are just excited about getting to support their childhood faves and invest in something they actually understand and enjoy.

There's some concern that the pandemic created a lot of hype around collectibles and that the assets on Otis might be overvalued. However, most investors are still reporting excellent returns on their Otis investments.

Are there other apps like Otis?
There are a number of apps now that let you invest in collectibles, which includes everything from sneakers and sports memorabilia to wine and crypto art. You can browse our platforms to find other options, but here's how the most similar apps compare.
Our hot take on Otis
When it comes to investing in collectibles, Otis is a favorite for good reason. The platform has one of the best collections out there, and it makes buying, selling, and trading your shares almost as fast and easy as the stock market. If you want to invest in what you love, Otis is an excellent place to start.
Everything from trading cards to sneakers and streetwear has exploded in value over the last few years, and these newer platforms that allow fractional ownership make it accessible for just about anyone to get in on assets that are definitely hot right now. While no one can say how much these assets will be worth in 10 or 20 years, (so you probably don't want to build a retirement plan around them), Otis is great for anyone who wants to diversify their portfolio or try out alternative investing.
I'm in! How do I sign up for Otis?
1.

Join MoneyMade (it's free!) first to get your $25 bonus offer with Otis.

Once you join MoneyMade and connect an account, you can find your MoneyMakers offers, which include the $25 bonus offer from Otis. Sign up through this link to get the offer.
2.

Provide your email address and download the app.

Providing your email will get you registered for the bonus offer. You can download the Otis app through the Apple App Store or Google Play.
3.

Create an account.

You'll be asked for a few pieces of basic information like your name, email address, and password.
4.

Connect your bank account and fund your Otis cash account.

You'll need to transfer money from a connected bank account to your Otis cash account to start investing. You'll also need to fund your account with at least $200 to qualify for the bonus offer.
5.

Buy shares of your favorite collectibles and watch your investments grow.

Use your funds to buy shares through their trading market or on new drops in assets you think will go up in value. Track your investments daily through the app.
6.

Come back to MoneyMade to track all your investments in one place.

You can always track your Otis investments, along with any other investments you have, here on MoneyMade by connecting your accounts.
Explore Assets
Click an asset to learn more
Tether
Watches
Farmland
Wine
Art
Real Estate
Robo Advisor
Gold
Bitcoin
Stocks
Lending
Startups
Ethereum
DeFi
Solana
Oil & Commodities
Polkadot
Metaverse
NFTs
Whiskey
Bonds
Platinum
Sports Cards
Dogecoin
Cardano
Ripple
Silver
Music Royalties