Vaulted review
Buying and securing gold has never been more simple, affordable, or transparent.
Looking for a Vaulted review to determine if it's the right investment platform for you?
Gold is widely viewed as a safe haven for investors across the globe. Despite its daily fluctuations, the value of precious metals like gold and silver have steadily increased over time - irrespective of broader market trends.
However, the problem with investing in gold is that it typically requires significant capital - limiting its accessibility to everyday investors.
Vaulted is changing this.
It allows everyday investors to easily and systematically invest in 99.99% fine gold bullion stored at the Royal Canadian Mint.
In this review, we'll cover everything you need to know about Vaulted - from how the platform works and how to get started to its fees, potential returns, pros and cons, and more.
Pros
All investment orders are executed in real-time.

Multiple security measures in place at the bullion vault to safeguard your investment.

Low minimum investment and automated investment plan.

Can help you potentially benefit from reduced tax rates.

Gold is a relatively safe investment option that's insulated against market trends.
Cons
Gold bullion investments are profitable in the long run - they aren't ideal short-term investments.

Only supports investing via taxable accounts.
Investors looking to invest in gold and diversify their portfolio.
Investors who want to invest in instruments that are insulated from market trends.
What is Vaulted?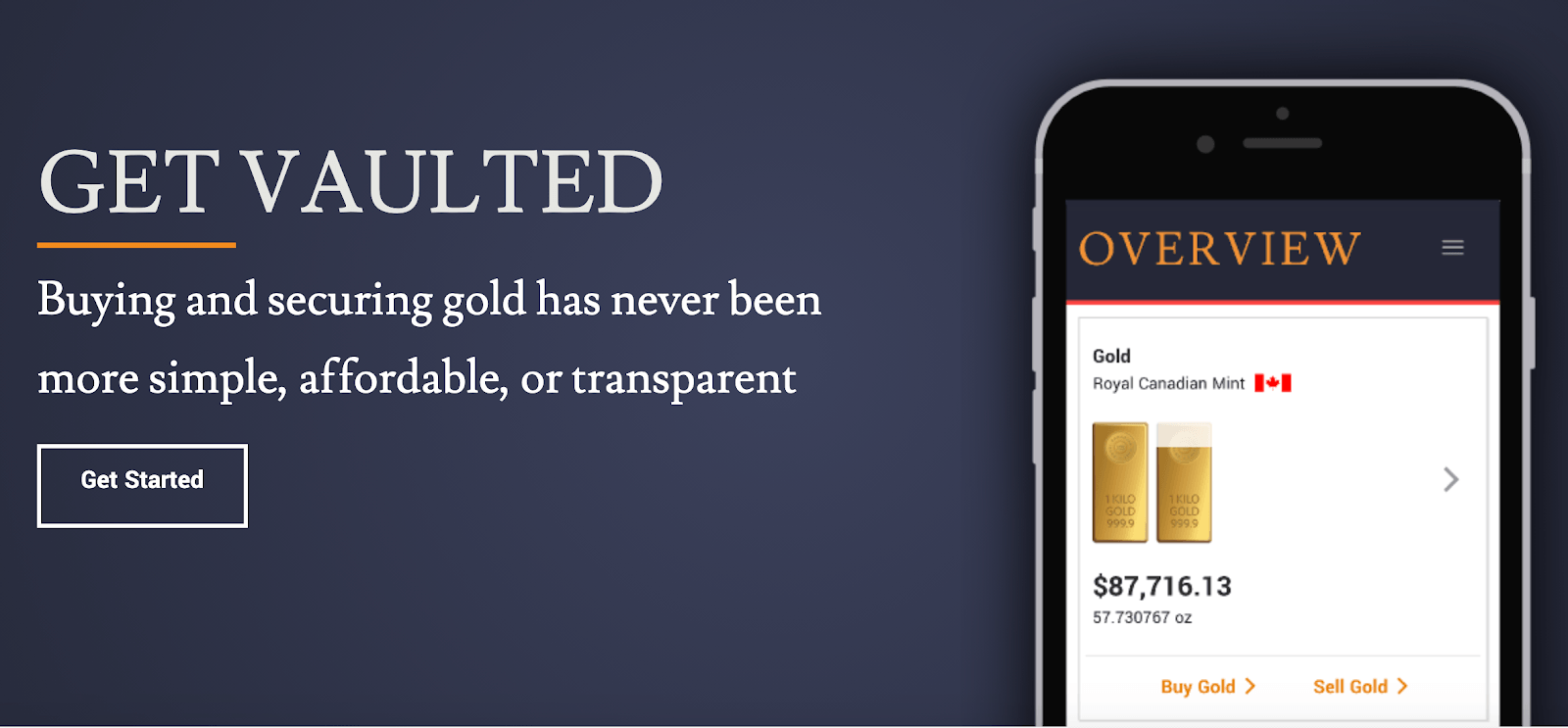 Vaulted is an online platform based in Durango, Colorado, in the United States that helps you invest in physical gold. With every dollar you invest in Vaulted, Vaulted allocates a proportionate portion of a gold bar to your name. The gold bars are stored at the Royal Canadian Mint, an ISO-9001:2000 certified refinery owned by the government of Canada.
Vaulted is a trade name and trademark of International Collectors Associates, LLC (ICA) and is backed by the McAlvany Financial Group. The group owns McAlvany ICA - one of the largest and longest continuously operating full-service gold brokerages in the US.
Who should use Vaulted?
Vaulted is an ideal gold investment platform for:
Investors looking to invest in gold to diversify their portfolio.
Investors looking for long term investments as gold investments are most profitable in the long run.
Investors looking for backup investments that are relatively insulated against market trends as it's historically known as a vehicle to hedge against market dips.
How does Vaulted work?
Here is how Vaulted works:
1. You can buy pure gold
When you are buying gold bullion from Vaulted, you are buying 99.99% pure fine gold. The gold bars are manufactured and stored at the Royal Canadian Mint.
This is different from investing in a gold ETF, where you will never actually own any physical gold.
2. You can then track your gold bars
Each gold bar bought from Vaulted bears a unique serial number, tracked by both - Vaulted and the Mint. The gold bars never leave the Mint's vault unless you place a request for physical delivery.
Within a week of placing a request, the gold bars are delivered (for a fee through FedEx.)
3. You may then sell your gold
You can sell your gold whenever you want to. There are no hang-ups, holdovers, or waiting periods. You can sell anytime during New York Stock Exchange (NYSE) hours within 1.8% of the current wholesale market price of gold.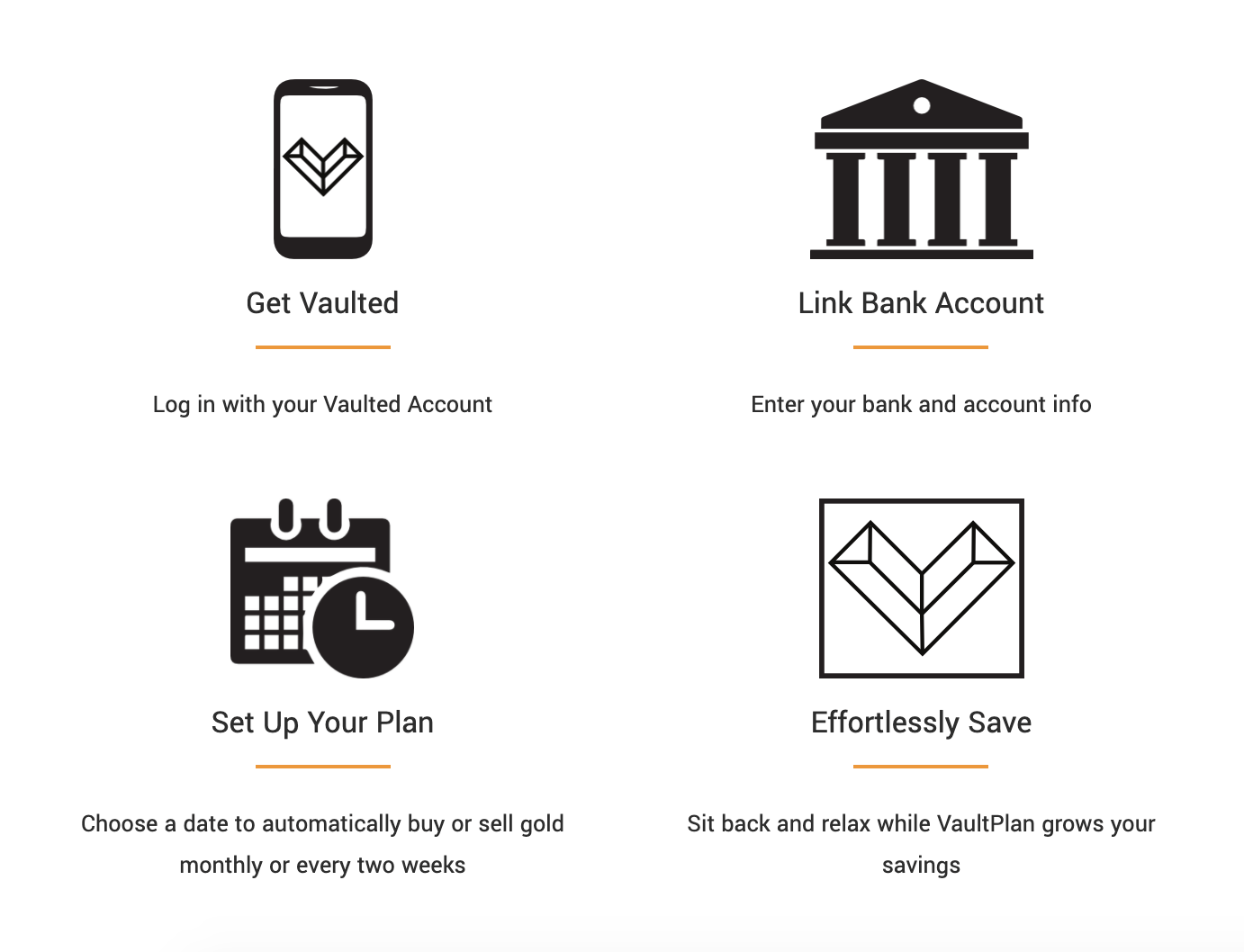 Vaulted Features
Here are the key features of Vaulted:
1. Multiple security measures
Vaulted has multiple safeguards in place to ensure the security of investments such as. Here's a breakdown of each feature:
A. The gold is insured
The gold bullion in storage within the Royal Canadian Mint is insured by Lloyds of London, UK.
The mint, along with Vaulted, has agreed to provide full compensation for or replace any gold that is lost, stolen, or damaged while in its custody and control (that is, until the gold is shipped out).
B. Security against insolvency
The Mint acts as a custodian of the gold purchased by Vaulted's investors. The gold allocated to the investors is never on the Mint's balance sheet to safeguard your financial security.
This way, even if the Mint goes bankrupt or gets dissolved, the investors' gold holdings cannot legally be used by the Mint to repay its creditors - keeping your personal finances safe.
2. Automatic investment plan
VaultPlan is an automatic gold investment plan where you can configure both the amount and frequency of your investments.
Once the amount is deposited from your linked bank account, Vaulted automatically invests the amount in gold during the market's open hours at the latest buy price.
You can change the amount or the frequency of your deposits or even cancel your VaultPlan at any time.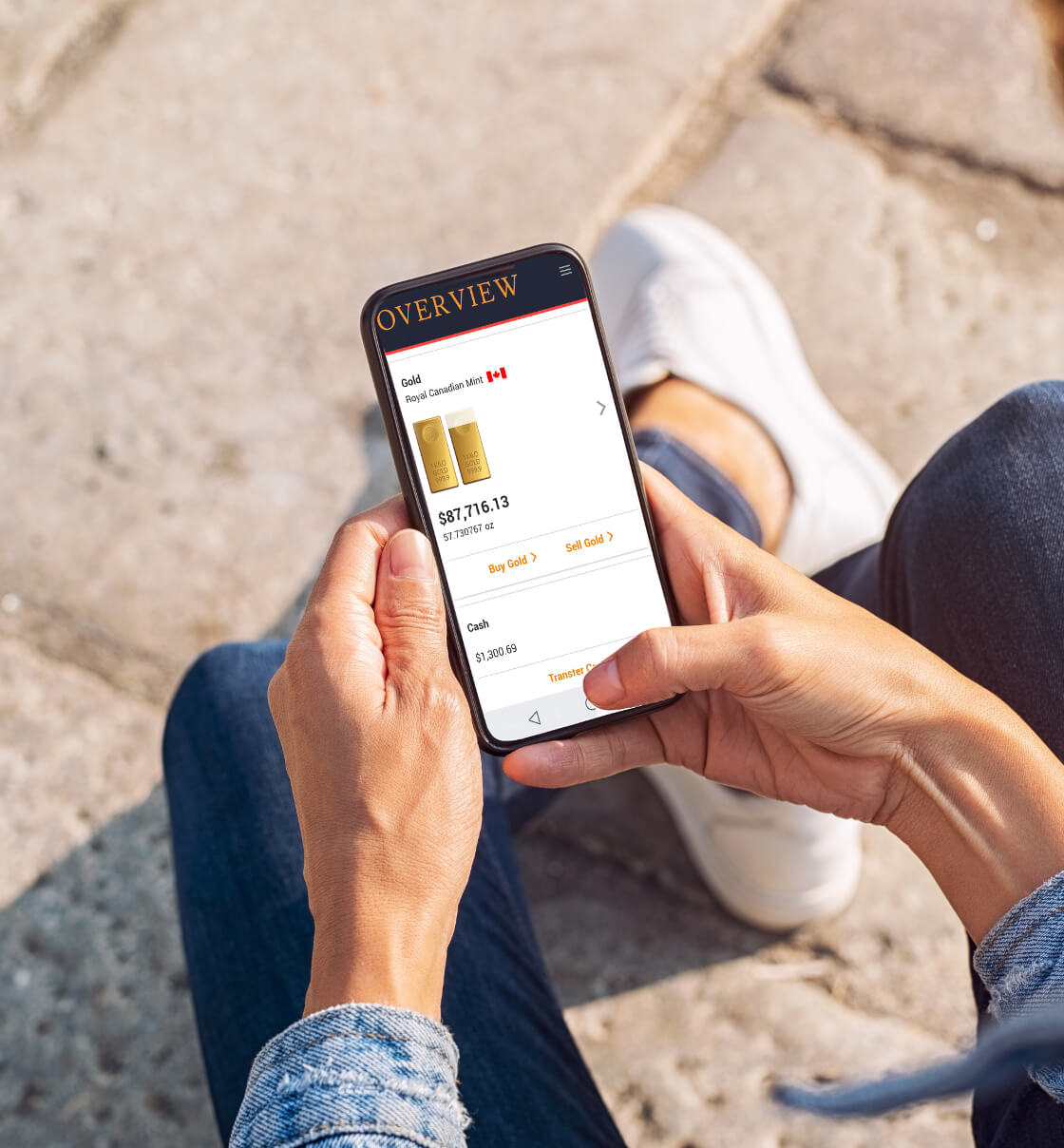 3. Convenient investing app
Vaulted's web app makes it easy for clients to fund their account and buy gold and sell gold easily.
To ensure the security of the investors' accounts, Vaulted:
Stores fully encrypted data.
Maintains multiple copies of transaction files separately from the core systems.
Maintains strict data access policies.
You can also use either Google Authenticator or the Authy app to add two-factor authentication to your Vaulted account. Lastly, you can opt for call-back verification before any cash is transferred out of your Vaulted account.
How to get started with Vaulted?
Here is how you can get started with Vaulted:
Step 1: Create an account on Vaulted and complete your profile as an investor by filling in the necessary details.
Step 2: You have to link your Vaulted account to your bank account. US investors can also fund their account with a domestic wire transfer.
Step 3: Once your Vaulted account and bank account are linked, you can enter the amount of gold you want to purchase.
Transactions through Vaulted are processed almost instantly during market hours.
If you have any other technical support queries, you can always direct them to Vaulted's customer service team or check their FAQs page.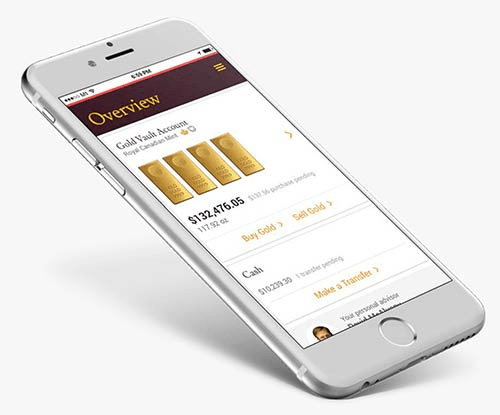 Vaulted Fees
Here is the breakdown of Vaulted's fee structure:
To purchase gold: There is a one-time 1.8% fee on all purchases. This fee is added to the wholesale price of gold at the time of your purchase.
To sell gold: There is a one-time fee of 1.8% on all sell transactions. The fee is subtracted from the wholesale price of gold at the time you sell your gold bullion.
Maintenance fee: There is an annual maintenance fee of 0.4%, or 40 basis points, based on the average value of the net cumulative gold purchases in your account.
This includes the:
Cost of storing the gold bullion at the Royal Canadian Mint.,Cost of maintaining and improving the Vaulted app.,Personnel costs paid to advisors and staff.,Marketing and other overhead costs.
Note: The maintenance fee is charged semi-annually (during July and January.) Vaulted will subtract the maintenance fees from the cash balance in your account.
Vaulted Potential Returns
As Vaulted lets you directly invest in gold, your returns are closely tied to how gold performs as an asset:
The current price of gold in the US (as of December 2020) is around 60,000 US Dollar (USD) per kilogram.
Over the last six months, the price of gold has gone up by nearly 10%.
Over the last five years, gold prices have gone up by over 70%.
Investors can make money by benefiting from gold's value appreciation over time and selling at a higher rate than they bought it.
Historical Performance
Over the last 12 months, gold prices have elevated by ~25% (as of December 2020).
This shows that gold bullion prices remain unaffected even during critical conditions, like the Coronavirus pandemic - unlike most other investment options.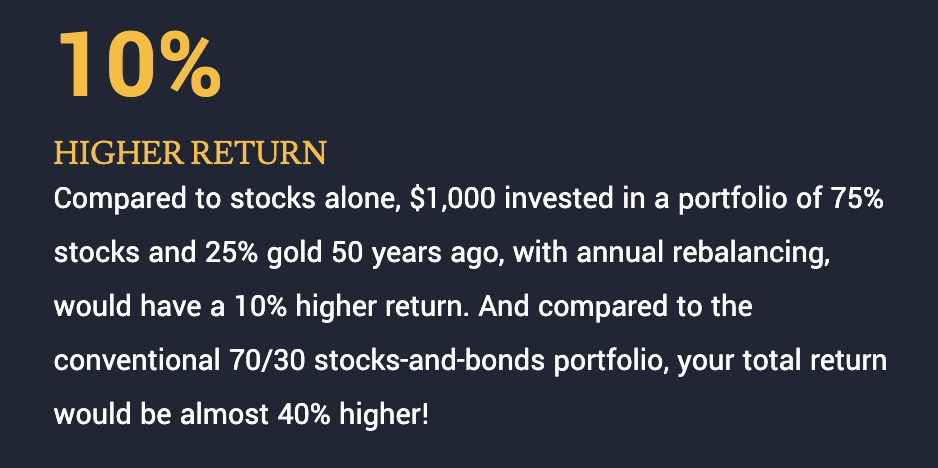 Pros and Cons of Vaulted
Here are the pros and cons of investing in Vaulted:
Pros
Orders are executed at real-time prices, decreasing the disparity between current prices and prices when the orders are eventually executed.
Your gold investments are insured, and the gold is securely stored at The Royal Canadian Mint - a Crown corporation that is fully owned by the AAA-rated government of Canada.
Vaulted takes multiple security measures to ensure the safety of your investment.
Investors can potentially benefit from reduced tax rates.
Low entry cost at a minimum investment of $10.
Vaulted supports an automated investment plan, which can be especially beneficial to new investors who need to invest systematically.
Cons
Like real estate, gold investments are mainly profitable in the long run - making them less suitable for short-term investors.
You can only invest via taxable accounts - you cannot invest with an IRA.
Risks of Investing Through Vaulted
Vaulted does not have any additional risks apart from those associated with investing in gold as an asset.
While gold is generally viewed as a very safe investment, the prices of gold can fluctuate - making it difficult to pinpoint the exact returns you might be able to generate from your investment.
Conclusion
This detailed Vaulted review should help you decide whether it's the ideal platform for you.
Vaulted bypasses the only potential bottleneck of investing in gold - the entry cost.
Vaulted's low minimum investment requirement and systematic investment plan can help everyday investors with limited capital invest in gold.
Just remember that it, along with most gold investments, isn't suited for short-term investors.
If that works with your investment plan, Vaulted is the ideal investment to start your gold investment journey.
Earn better returns
Personalized investment opportunities to help 10x your returns