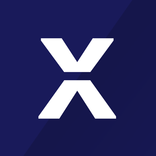 RoundlyX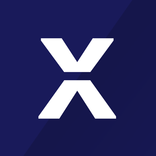 RoundlyX
RoundlyX provides an easy way to invest spare change roundups into your favorite Digital Assets when making everyday purchases. Use the app to track your investments across all platforms: Crypto, Stocks & Savings, NFTs, etc.
+40.00%
Asset Class Return•30d

Overview
Cryptocurrencies are one of the fastest-growing asset classes of the past decade. The world's largest crypto, Bitcoin, has outperformed the S&P 500 by over 11,000% since 2013. Other major and minor cryptocurrencies have posted equally impressive returns in even shorter time horizons, despite their volatility.
 
RoundlyX is like Acorns for crypto—an investment platform that takes spare change from debit and credit purchases and automatically buys your favorite digital assets. These assets are securely held in your crypto exchange account—RoundlyX is only able to make purchases, not sell any assets.
RoundlyX also has a PrizeOut feature that lets you round up $25 worth of spare change into gift cards from DoorDash, Amazon and other popular brands. You'll also get a bonus amount on top of the $25 that varies based on the chosen retailer.
Things to Know
You make money on

Value/Asset Appreciation

Fees

1%

Min Investment

$15

Payout frequency

Asset Sold

Term of investment

Zero

Target Return

60%

Liquidity

High

Open to

All Investors

Mobile Application

iOS, Android
Top Perks
Affordable way to dollar cost average into cryptocurrencies.

RoundlyX doesn't hold your assets and uses industry-leading tech (Plaid) to connect your accounts.

Their Idea Bumps subscription product gives you market insights into what other users are buying.

RoundlyX lets you track your investments across all platforms, including Crypto, Stocks & Savings & NFTs.
How you make money
RoundlyX uses spare change roundups to buy your chosen cryptos, which are stored in your exchange account. You make money as the price of your crypto rises, which you can then sell for a profit.
How RoundlyX makes money
RoundlyX's charges a monthly subscription for auto-investing spare change roundups. RoundlyX users can optionally also subscribe to their Idea Bumps premium data product.
Is it safe?
Only purchases are made on RoundlyX so no Hacker can gain access to transfer or sell your assets from them

Backed by the blockchain founders' fund and social media ventures

Crypto assets are emerging and very volatile.

We process ~$25,000 per day in spare change roundups and are venture funded.
Established

2017

Country Available

Worldwide

Assets Managed

n/a
Reviews
Reviews (0)
No comments yet