Bitcoin Returns vs S&P
-59.30%
Versus S&P
-19.70%
•
an hour ago
-59.30%
Versus S&P
-19.70%
•
an hour ago
Bitcoin
$47,686.81
$18,893.79
S&P 500
4,796.56
3,666.77
Bitcoin
S&P 500
Does follow the Stock Market
Sources: BTC, SPX
Reasons to Invest

Growing acceptability among mainstream institutions means the potential for high returns

Add cryptocurrency exposure to your portfolio via the most established coin

Invest in the next wave of financial technology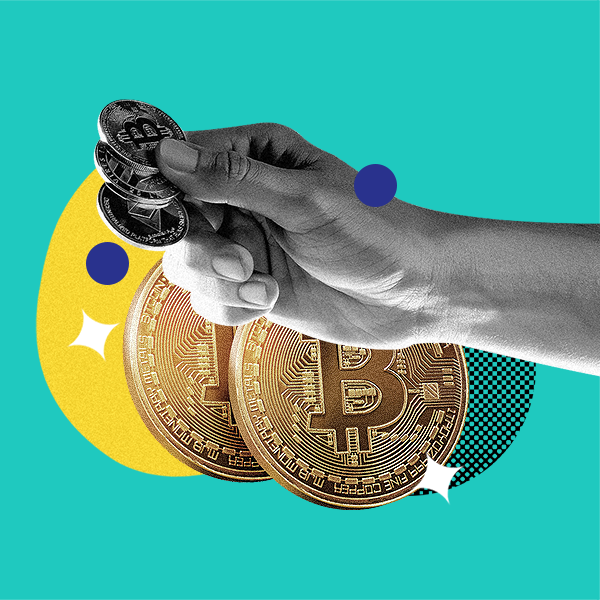 Explore Crypto platforms now
Highlights
Good For
High risk, High reward
BTC was named the best-performing asset of the past decade by 1,000%, with annualized returns of 230%, returning ten times more than Nasdaq 100—but not without extreme volatility. Bitcoin's price story has changed in recent times as institutional investors begin to invest in increasingly mature cryptocurrency markets. Bitcoin has shifted from being a currency to a store of value and a hedge against inflation as uncertainty around the U.S. dollar's future purchasing power rises.
Best-performing asset of the past decade
+224.2%
Avg Annual Returns
Past 10 years
Want to keep it traditional?
Check out Bitcoin in the stock market
Compare Cryptocurrency Returns
Risk Analysis
for Free to Unlock Access
Risk Analysis
As of 07/02/2022
Bitcoin
S&P 500
Investing in cryptocurrencies is high-risk and speculative. With this high risk, comes the potential for high return—and loss. If you can stomach the turbulence, and pick your crypto investments wisely,  you can significantly outperform most any asset class. 
Drawbacks
for Free to Unlock Access
Drawbacks

Cryptocurrency is highly volatile. While it's one of few assets that present the possibility to 10x or even 100x your money, you could also lose it all in a matter of days.

It's become increasingly easy to buy some of the most popular crypto coins and major exchanges, but there's still a level of technical knowledge required, especially when it comes to storing your coins.

There's always the possibility that hackers can steal your coins and you could lose your investment. While you can put additional measures in place to secure your coins better, this will require a higher level of technical knowledge.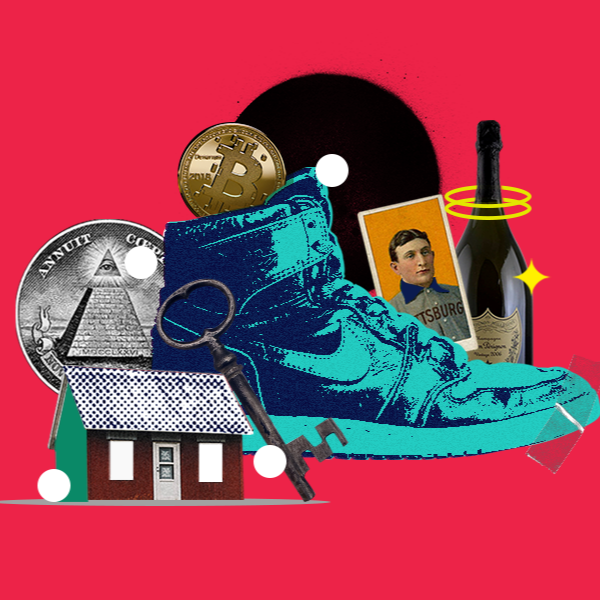 Not the right asset for you?
Projections
for Free to Unlock Access
Total Invested
Potential High
Potential Low
Bitcoin
$0
$00%
$00%
Bond
$0
$00%
$00%
Bitcoin
Bond
Compare Asset Classes
for Free to Unlock Access
How You're Taxed
for Free to Unlock Access
How You're Taxed
Capital Gains
Income Tax
Crypto gains are taxed like stocks. The tax rates for crypto gains are the same as short- and long-term capital gains taxes for stocks. Short-term capital gains are treated as income (same tax rate you pay on your annual earnings) and long-term capital gains are taxed between 0% and 20% depending on your income tax bracket.
Did You Know?
Since 2011, BTC's cumulative gains equate to a whopping 20,000,000%. Bitcoin's best-performing year was 2013, during which it gained 5,507%.

Bitcoin has only posted an annualized loss for two years of its history, with BTC falling by 58% and 73% during 2014 and 2018, respectively.

Around 20% of Bitcoin has been lost or is stuck in wallets that can't be accessed. Today that equates to 3.76 million BTC (worth about $190 billion with BTC at $50k per coin).
Explore Assets
Tether
Watches
Farmland
Wine
Art
Real Estate
Robo Advisor
Gold
Bitcoin
Stocks
Lending
Startups
Ethereum
DeFi
Solana
Oil & Commodities
Polkadot
Metaverse
NFTs
Whiskey
Bonds
Platinum
Sports Cards
Dogecoin
Cardano
Ripple
Silver
Music Royalties