Fundrise Review
Fundrise Review: Real Estate Investing With Few Minimum Requirements
Fundrise makes real estate investing accessible with a low minimum investment and no requirement to be an accredited investor.

Published Jan 18, 2022•Updated Mar 7, 2023
Real Estate
Passive Income
Under $500
Fundrise allows you to invest in customized real estate portfolios that are tailored to different types of investors. The app allows you to diversify your portfolio into different types of real estate including apartment developments, commercial properties, and single family homes. 
Unlike many other apps that provide exposure to real estate, Fundrise has a low minimum investment requirement, doesn't require you to be an accredited investor, and can provide more liquidity.
Borrow our cheat sheet
MoneyMade member rating
5.0
Bonus offer
$0 Advisory fees for 3 months for every referral
Pros and cons
Pros
Multiple investment options
You don't have to be an accredited investor
Cons
Your investment is illiquid
You'll have to pay multiple fees
Recent returns aren't impressive
What is Fundrise?
Fundrise provides the opportunity to invest in private market real estate through eREITs, which are proprietary non-traded Real Estate Investment Trusts. Investors can choose from different account types and get help building a portfolio that meets their needs.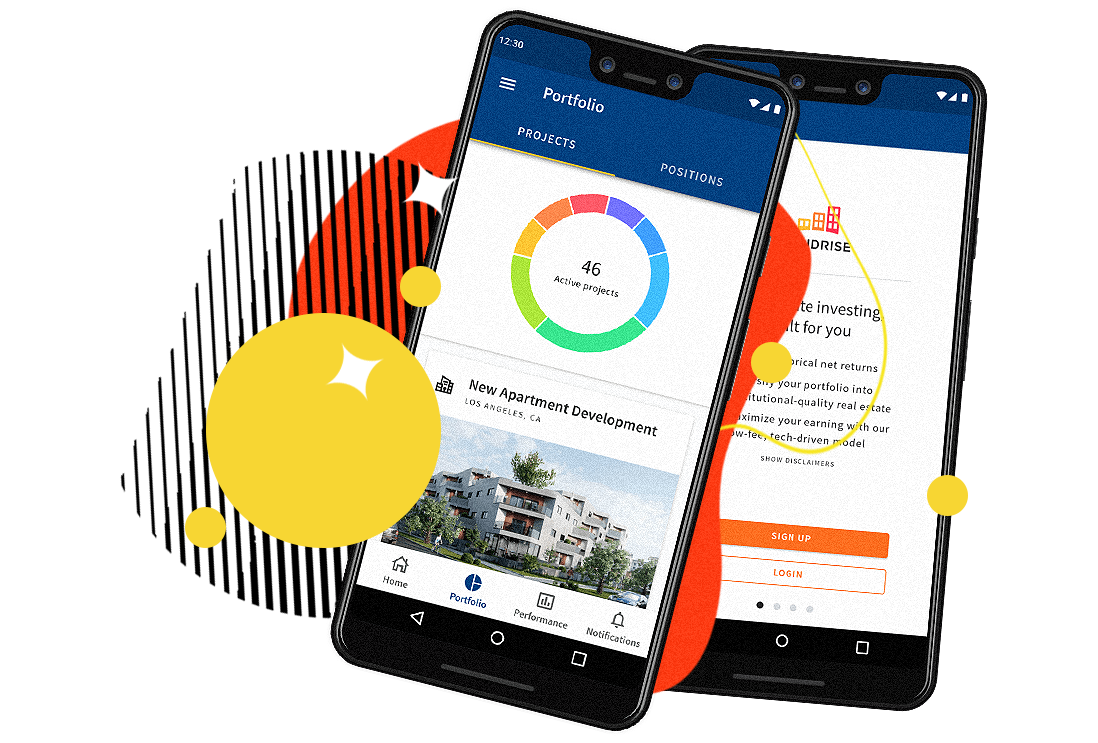 How does Fundrise work? 
Fundrise offers a choice of different account types ranging from Starter to Premium. 
The Starter Account requires just a $10 minimum investment and offers access to Registered Products, which are funds that invest in a diversified portfolio of private real estate. 

The Basic account level, which requires a $1,000 minimum investment, adds the opportunity to invest in an IRA. 

Core and Advanced investment options require a $5,000 and $10,000 minimum investment respectively and both add access to non-registered products. 

Premium requires a $100,000 minimum investment and adds the ability to invest in periodic accredited offerings, which are illiquid private equity funds. 
Upon opening an account investors choose from different portfolios based on their goals. These include fixed income, value-added, and opportunistic portfolios. Each portfolio can own close to 100 different properties including single family homes, multi-family homes, office buildings, and other commercial real estate. 
The properties that Fundrise purchases include high-quality real estate with durable demand as well as properties where Fundrise believes it can use focused asset management to unlock additional value. Fundrise's in-house team of real-estate professionals finds and underwrites each real estate deal, and the company accepts fewer than 1% of reviewed deals, so it's selective in which properties make their way into your portfolio. 
Who can invest with Fundrise? 
Any U.S. citizen or permanent resident can invest with Fundrise as long as they are 18 or over and are currently living in the United States.
Where Fundrise gets it right
Investors can choose from multiple different portfolios
Fundrise offers multiple different investment options including:
Fixed Income: This portfolio is focused on investing in products with durable demand and constrained supply to reduce investing risk. Examples include real estate backed loans and structured financing. Interest income is the primary source of expected returns. 
Core Plus: This portfolio aims to acquire and operate stabilized cash-flowing real estate. Fundrise looks for properties where they believe they can add value through focused management. This includes residential properties and commercial properties in growing markets. 
Value Add: This portfolio consists of properties that generally require improvements or lease-ups.  Fundrise aims to acquire properties below their replacement cost in growing markets where there's limited access to affordable rental housing. The goal is to invest money to make these properties more competitive. 
Opportunistic: Assets in this portfolio usually include real estate that Fundrise will redevelop. Fundrise looks for underutilized properties with good locations in dynamic markets and aims to recreate them so they become more profitable over the long-term. 
With multiple different portfolio options to choose from, almost any investor can find one suited to their risk tolerance and investing goals. 
You don't need much money to get started 
Fundrise allows you to get started investing in real estate with just a $10 minimum investment if you sign up for their Starter Account. This account provides access to registered investment products, as well as dividend reinvestment and auto investing. 
You don't have to be an accredited investor
Many real estate investing platforms require you to be an accredited investor. This means you must have assets of $1 million or more (not counting your primary home), or must have an income of $200,000 (or $300,000 combined with a spouse) over the prior two years and expect your income to remain at this level. Fundrise does not require this, making it much easier for people to begin investing even if they aren't high-earners. 
Fundrise offers IRAs
Fundrise provides the opportunity to invest in real estate using an IRA as long as you opt for at least their Basic Account Level. While this requires a $1,000 minimum initial investment, many real estate platforms do not offer IRAs so those who are interested in putting real estate into their retirement investing portfolio will find this feature very attractive.
Where Fundrise could do better
You may not be able to cash out on your schedule 
While Fundrise allows investors to request redemption of shares at any time if they need to, the platform is designed for investors looking to make a minimum five-year commitment. Fundrise has made clear that the platform cannot always guarantee redemption, which means that there is a chance you won't be able to access your cash if and when you need it. 
You'll have to pay multiple fees
 Fundrise's fee structure can be complicated. There's an annual advisory fee of 0.15%, as well as an annual asset management fee of up to 0.85%. These fees can eat away at your potential returns, making it more difficult for you to make a generous profit on your investment. Alternative ways of gaining exposure to real estate, such as real estate focused ETFs, may provide lower fees that are easier to understand. 
Recent returns are unimpressive 
In four of the past five years, Fundrise underperformed the S&P 500 based on the company's own posted returns. It provided a higher ROI for investors only in 2018.
Can you really make money on Fundrise?
Fundrise provides real-time data on the returns earned by 269,205 accounts. According to this data, the average return earned by clients was:
9.1% after one year

19.0% after two years

30.3% after three years

43.9% after four years

57.6% after five years

74.2% after six years 
Fundrise also indicates that the annual returns among all clients were 22.99% in 2021. In 2020, however, annual returns were 7.31%. Fundrise has had 0 negative quarters, and the average income return was 5.42%.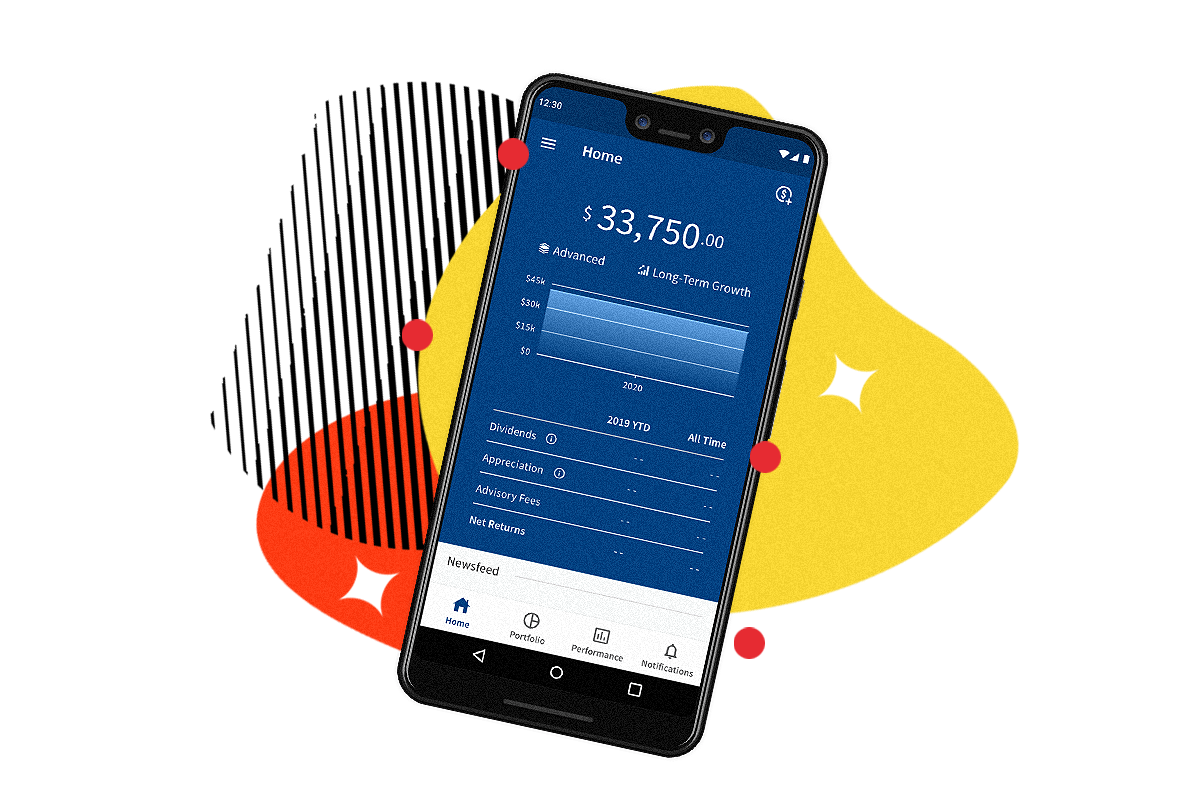 How do I make money with Fundrise? 
When you invest with Fundrise, you can make money when your investment portfolio generates dividends each quarter. You can also make money if the shares of each fund you've purchased increase in value. Ultimately, what drives your returns, though, is the performance of the real estate assets that are part of your portfolio. When rent is collected and the property appreciates in value, you have the potential to make more money. 
How do I cash out with Fundrise? 
Fundrise is intended to be a long-term investment. However, unlike some competitors, this real estate platform does allow you to request to redeem your shares at any time. The downside, however, is that Fundrise cannot guarantee redemption -- especially during periods of economic uncertainty. So while you have more liquidity than with some competitors that require a multi-year commitment, you  aren't guaranteed to be able to sell whenever you want. 
Fundrise vs traditional investing 
Fundrise's data shows that the real estate investing platform's returns underperformed Public Real Estate Investment Trusts in 2021, and 2019, but overperformed all public U.S. REITS in 2020, 2018, and 2017. However, Fundrise overperformed the S&P 500 only in 2018, while underperforming it in four of the past five years. 
Still, Fundrise provides an opportunity for diversifying into real estate even if you don't have much money to spend. Over the long-term, having a wide mix of different assets including single family properties and commercial properties can help you to reduce your investing risk.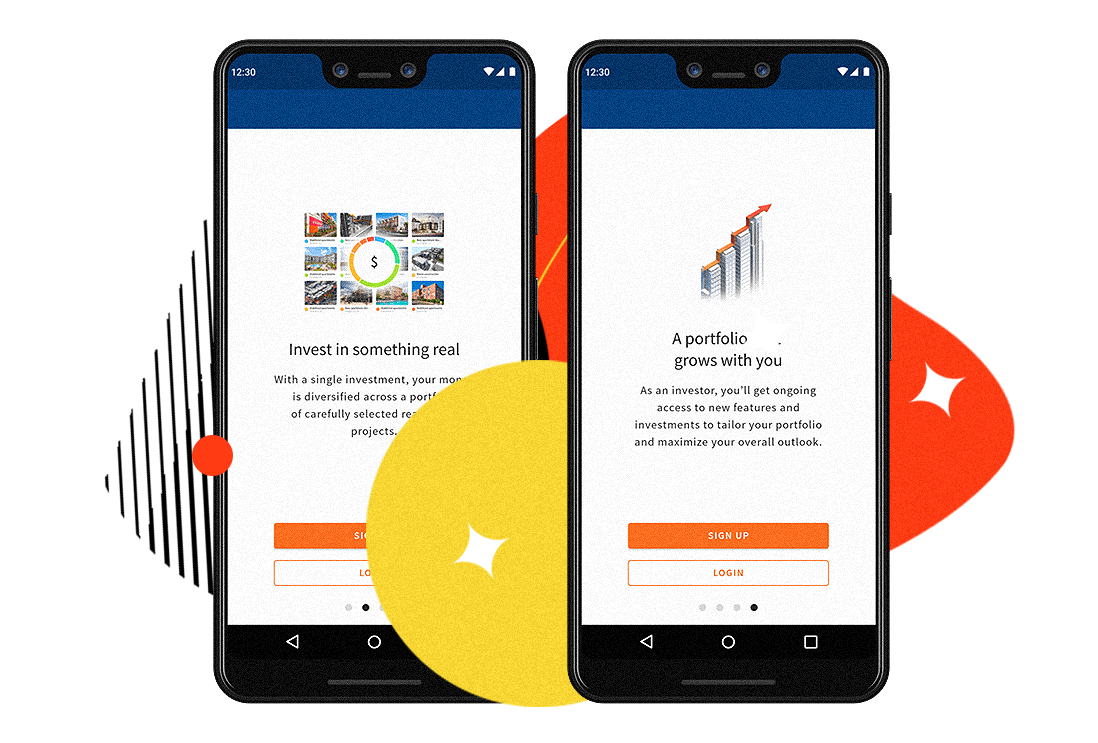 What other people are saying about Fundrise
Fundrise has received some positive feedback from its users. One Reddit user indicated that some of their funds initially didn't provide the expected returns, but they were patient over several years and the last quarter of 2019 got their lifetime returns over their target rate of 7%. 
However, while the company is accredited by the Better Business Bureau and has an A rating with the BBB, Fundrise has been the subject of 58 complaints, including some users indicating they were unable to cash out their investment despite requesting to do so.
Are there other apps like Fundrise?
Fundrise stands apart from other real estate investing platforms because of its low minimum investment requirement. However, there are many other apps that allow you to invest in real estate.
Origin Investments, for example, provides actively managed portfolios with a proven track record. Origin Investments requires a much larger initial investment of either $50,000 or $100,000 depending on the fund you choose, and it focuses only on multi-family and office buildings while Fundrise includes some single-family rentals among its portfolio. Origin Investments is open to accredited investors only so it appeals to a narrower pool of potential investors than Fundrise does, but it has a longer and more solid history of providing generous returns. 
Roofstock, on the other hand, allows investors to buy properties directly or to buy fractional shares of properties or portfolios of properties. Roofstock has a higher minimum investment requirement than Fundrise -- you'll need $20,000 to get started -- but its fee structure can be easier to understand and you can reap more tax benefits by owning real estate directly than investing in the eREITs Fundrise offers access to.
Fundrise

Fees

Minimum investment

Average returns

Risk Level

Available on

iOS

Android

Review

 
Our hot take on Fundrise
If you don't have much money and want to add real estate to your portfolio, Fundrise could be the platform you're looking for. It's one of the few apps out there that doesn't require you to be an accredited investor and it has a far lower minimum investment requirement than many competitors. There are drawbacks, though, including the fees you'll have to pay as well as the unimpressive recent track record of Fundrise's portfolios.
I'm in! How do I sign up for Fundrise?
1.

Sign up for an account with MoneyMade

Real estate investments are part of a diversified portfolio but you'll need other assets as well. MoneyMade makes it easy to find a broad mix of different assets to invest in and to track your performance across all your accounts from one convenient dashboard. If you're interested in investing in Fundrise, start at MoneyMade to link your account and make sure you can easily monitor your portfolio as a whole.
2.

Visit Fundrise and click "Get started"

Click through to the Fundrise website from MoneyMade and press the orange "GET STARTED" Button at the top or bottom of each page on the Fundrise site.
3.

Provide some basic information about yourself

You'll need to provide basic details to create your account including: your email address, a password, your age, your level of familiarity with investing, your preferred sources of investing advice, your primary reason for investing with Fundrise, the length of time you plan to hold your investment, the amount you hope to invest per year across all investment accounts, and whether you are an accredited investor.
4.

Choose your account level and investing plan

You'll need to choose what level of account you want, from Basic to Premium. The right choice will depend on how much you have to invest, what type of products you want access to, and your investing goals. Many beginners will find the Basic Level -- with its $10 minimum investment -- gives them an opportunity to explore Fundrise and learn if it is right for them. Fundrise will also suggest a strategy for you, or you can customize your own investing strategy based on your goals and the types of assets you want to add to your portfolio.
5.

Fund your account

You can fund your account using your bank account, as Fundrise can automatically connect to more than 3,500 banks. Once you have opened your account and made an initial investment, you can choose to manually invest more money over time or sign up for automated investments.
6.

Track your progress at MoneyMade

Once you've begun investing with Fundrise, you can visit MoneyMade regularly to track your portfolio's progress over time.
Explore Assets
Click an asset to learn more
Dogecoin
Music Royalties
Tether
Farmland
Wine
Art
Real Estate
Robo Advisor
Gold
Bitcoin
Stocks
Lending
Startups
Ethereum
DeFi
Solana
Oil & Commodities
Polkadot
Metaverse
NFTs
Whiskey
Bonds
Platinum
Sports Cards
Cardano
Ripple
Silver
Watches