Dogecoin Returns vs S&P
-53.40%
Versus S&P
-10.40%
•
an hour ago
-53.40%
Versus S&P
-10.40%
•
an hour ago
Doge
$0.17
$0.05
S&P 500
4,631.60
3,666.77
Doge
S&P 500

Does not follow the Stock Market
Source: DOGE, SPX
Reasons to Invest

Billionaire Elon Musk has consistently promoted mainstream Dogecoin use cases and announced in January 2022 that Tesla will accept DOGE payments.

Will reportedly be accepted as payment by AMC Theaters in 2022.

Accepted as payment by the Dallas Mavericks and the Oakland A's, along with a growing number of crypto companies, hotels and businesses.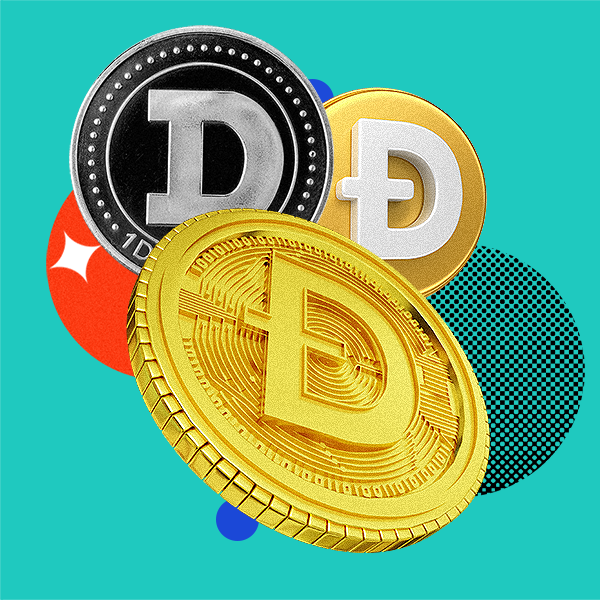 Explore Crypto platforms now
Highlights
Good For
High-risk investments
Time Horizon
Short term to long term
Dogecoin is a popular meme coin created in 2013. Billy Markus and Jackson Palmer, IBM software engineers, created Dogecoin to poke fun at the growing subculture of crypto investors who, at that time, were buying into what seemed to the general public like nothing. Ironically, DOGE took off like wildfire, even though the coin itself has no utility, nor does it give governance rights to owners. Since Doge's rise to fame, influencers—most notable Elon Musk—have attempted to maintain the coin's clout by tweeting about it. Palmer, Doge's co-founder, is openly critical of both Dogecoin and crypto as a whole. However, DOGE has demonstrated some staying power as both a short-term investment for crypto traders and as a long-term hold of value, according to the people who believe more companies will start to use it as currency.
Dogecoin's future ROI is based almost purely on speculation. While some big celebrities are pushing DOGE as a mainstream currency, its success will depend on whether the Twitter fandom persists.
+843.5%
Avg Annual Returns
Past 10 years
Want to keep it traditional?
Buy individual shares of Coinbase (COIN), the largest exchange for Bitcoin and other altcoins (including Dogecoin). Coinbase went public back in April 2021.
Compare Cryptocurrency Returns
Risk Analysis
for Free to Unlock Access
Risk Analysis
Crypto is a volatile investment that can go from zero to a hundred in minutes. DOGE's lifetime ROI is an eye-popping 26,132.61%—there's no way the S&P 500 could touch it. However, if you didn't get rich during the last DOGE spike, there are no guarantees. New people investing in meme coins should do due diligence ("DYR", or "do your own research," as the crypto community says). Cryptos and NFTs with a real community and team behind them prove to be the most valuable long term. Dogecoin's co-founder, ​​Markus, is an advisor to the Dogecoin foundation, so at least one of the two co-founders has chosen to keep developing and building DOGE as a possible future currency. As the landscape of how we shop, interact online, and exchange currency evolves with the coming of the metaverse and Web3, some speculate that DOGE will be an important tool in our future world. However, until a fleshed-out metaverse comes to fruition—or more IRL companies start accepting DOGE—investing in DOGE today is highly speculative.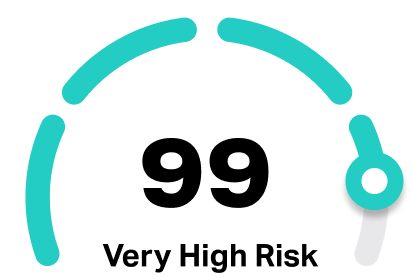 Compared to:
Residential Real Estate
Low
Performance During a Recession
for Free to Unlock Access
Performance During a Recession
In some ways, the value of cryptocurrency stands a better chance during a recession, since consumers are looking for alternative ways to outperform the perceived doom and gloom of the economy. During the coronavirus recession, Dogecoin skyrocketed in value, leaping from a price of about $0.002 in January 2020 to an all-time high of $0.7376 by May 2021. Of course, the price has settled down since then, hovering somewhere around the $0.14 mark—a gain of 70x its pre-pandemic value.
Drawbacks
for Free to Unlock Access
Drawbacks

Meme coins are notoriously hard to predict.

With no built-in cap, (there's no limit to the amount that can be minted), DOGE is inflationary.

Celebrity and influencer tweets strongly sway investor sentiment, a turn off for many.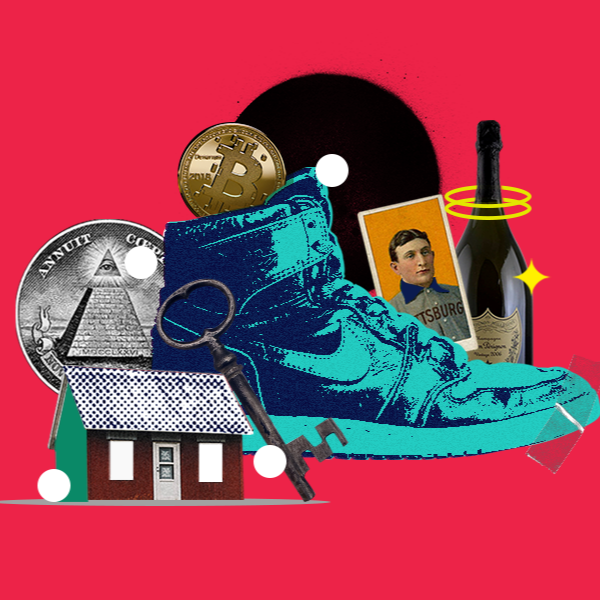 Not the right asset for you?
Compare Asset Classes
for Free to Unlock Access
How You're Taxed
for Free to Unlock Access
How You're Taxed
Income Tax
Capital Gains
Tax-wise, the IRS treats cryptocurrency like other capital assets. Just like with stocks and bonds, if you sell crypto for a profit or a loss, you'll need to report it on your taxes and pay capital gains on any profits. Capital gain tax rates depend on your income and the length of time you held onto your assets before selling them. If held for longer than one year, you'll pay a long term capital gains tax rate of 0% to 20%, and if held for one year or less, you'll pay taxes at your normal income tax rate. Consult with a crypto-savvy CPA who can walk you through the tax implications of owning and/or trading crypto.
Did You Know?
Elon Musk recently tweeted that he'd eat a Happy Meal on TV if McDonalds started to accept DOGE for payments.

The Shiba Inu dog featured in the meme on which Dogecoin is based is a real dog named Kabosu who turned 16 in November 2021.

In true "meme style," Dogecoin set off a ripple effect of trend-followers and inspired the Dogecoin spinoff coins Shiba Inu, Mini Shiba, and Baby Doge, among others.
Explore Assets
Tether
Watches
Farmland
Wine
Art
Real Estate
Robo Advisor
Gold
Bitcoin
Stocks
Lending
Startups
Ethereum
DeFi
Solana
Oil & Commodities
Polkadot
Metaverse
NFTs
Whiskey
Bonds
Platinum
Sports Cards
Dogecoin
Cardano
Ripple
Silver
Music Royalties