Metaverse Returns vs S&P
-72.50%
Versus S&P
-10.40%
•
an hour ago
-72.50%
Versus S&P
-10.40%
•
an hour ago
Metaverse
181.19
31.53
S&P 500
4,631.60
3,666.77
Metaverse
S&P 500

Does not follow the stock market
Sources: Metaverse Index, SPX
Reasons to Invest

The metaverse is a set of interconnected, 3D virtual worlds where we may all work, play, socialize and invest in the near future so getting in now could get you some early adopter benefits.

Between opportunities for advertising, social commerce and virtual events as well as hardware firms, developers and creators, the total potential market for the metaverse currently tops $1.2 trillion.

Everyone from celebrities like Snoop Dogg to tech giants like Meta (formerly known as Facebook) are joining the metaverse.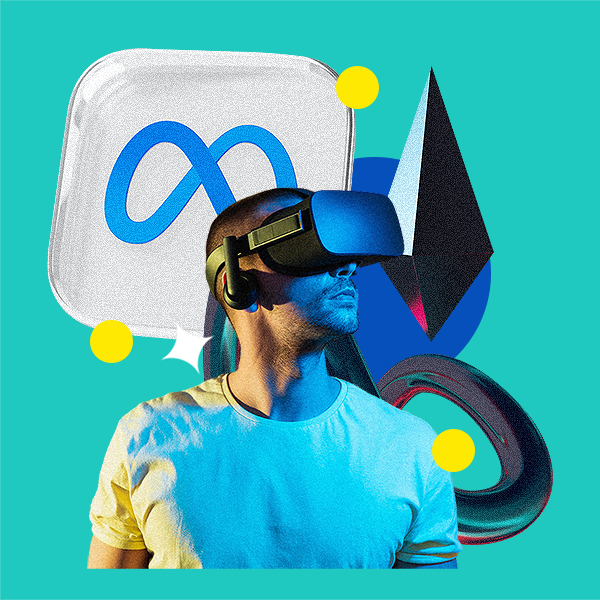 Explore Metaverse platforms now
Highlights
Good For
High risk, high return + passive income
Earnings from
Asset appreciation (crypto, NFTs) and rental income (virtual land)
The metaverse is set to explode as part of Web 3.0—the next iteration of the internet where users, rather than companies, will own the underlying protocols. At its peak, The Metaverse Index (MVI) saw a 6,211% ROI since launch. However, historical data shows that Metaverse tokens are still very volatile during market crashes. Investors looking for less volatile options could buy into publicly-traded tech companies that are entering the Metaverse (e.g. Roblox, Meta, Microsoft, Nvidia).
The metaverse has been touted as the next big trend in crypto, with the market cap of the entire sector sitting at over $30 billion.
Want to keep it traditional?
Check out the Metaverse in the stock market
Compare Cryptocurrency Returns
Risk Analysis
for Free to Unlock Access
Risk Analysis
Bitcoin is the best-performing asset class of the past decade, and cryptocurrency in general has achieved a total market cap hovering around $2 trillion as of early 2022. And the metaverse is now one of the most hyped up sectors in crypto. But like they say: "the higher they rise, the harder they fall." Wherever there's a high concentration of short-term traders, the associated coins tend to experience more dramatic sell-offs during market dips.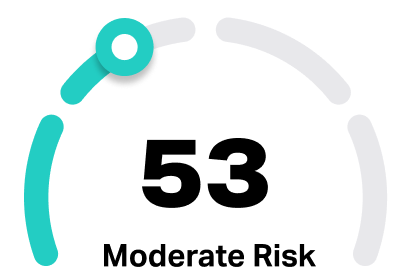 Compared to:
Residential Real Estate
Low
Performance During a Recession
for Free to Unlock Access
Performance During a Recession
While Bitcoin was created in response to the financial crisis of 2007-2008, cryptocurrencies only started going mainstream years later. For this reason, experts are uncertain how crypto will fare during a major recession. On the one hand, metaverse tokens might go up in price if many individuals transfer their money over to scarce virtual assets during a recession. But on the other hand, high-risk assets are among the first investments to be sold when a recession kicks in.
Drawbacks
for Free to Unlock Access
Drawbacks

The metaverse is highly speculative as there's little infrastructure and user adoption at present.

Metaverse tokens are vulnerable to pump and dump schemes and market crashes.

Lack of regulations means users are exposed to a higher risk of rug pulls and crypto hacks.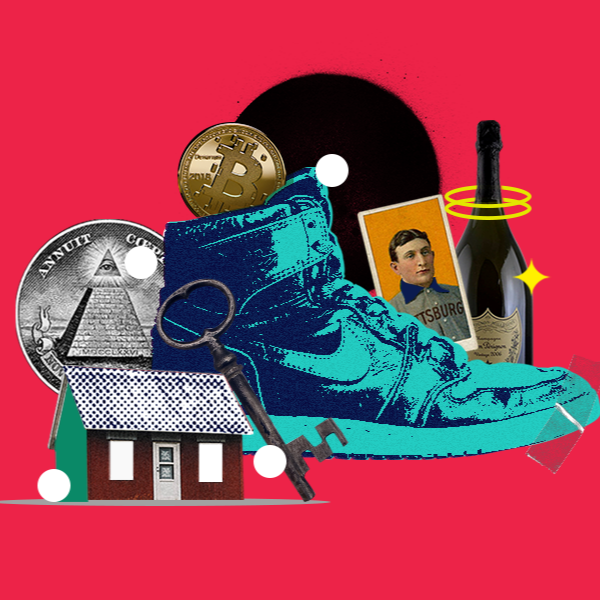 Not the right asset for you?
Compare Asset Classes
for Free to Unlock Access
How You're Taxed
for Free to Unlock Access
How You're Taxed
Income Tax
Capital Gains
In the U.S., cryptocurrencies are taxed as property. The exact rates depend on how long you've held onto your crypto—if it's one year or less, profit is considered income, but if it's over a year, your profits are considered capital gains. Capital gains tax—which ranges from 0% to 20% depending on your tax bracket—is only due when you've sold your crypto and realized your gains. Income tax, on the other hand, is due when you've been paid in crypto, including compensation, incentives, airdrops, mining and staking rewards. Officially, the IRS has not formally designated whether NFT sales should be taxed at the capital gains or collectibles tax rate. But as a rule of thumb, NFT sales are subject to capital gains tax.
Metaverse Investment Basics
for Free to Unlock Access
Metaverse Investment Basics
Did You Know?
The term "metaverse" was coined by science fiction author Neal Stephenson in his 1992 novel Snow Crash.

Meta's Oculus Quest 2 VR headset sold 8.1 million units in 2021, narrowly outselling the Xbox gaming console. Analysts are predicting that this achievement foreshadows the coming dominance of ARVR.

Web 3.0 & NFT fundraising totaled ~$1 billion in 2021. This figure doesn't factor in the tens of billions of dollars being invested in metaverse development by Web 2.0 companies like Meta, Microsoft, NVIDIA and Epic Games.
Explore Assets
Tether
Watches
Farmland
Wine
Art
Real Estate
Robo Advisor
Gold
Bitcoin
Stocks
Lending
Startups
Ethereum
DeFi
Solana
Oil & Commodities
Polkadot
Metaverse
NFTs
Whiskey
Bonds
Platinum
Sports Cards
Dogecoin
Cardano
Ripple
Silver
Music Royalties