Ripple Returns vs S&P
-43.60%
Versus S&P
-10.40%
•
an hour ago
-43.60%
Versus S&P
-10.40%
•
an hour ago
Ripple
$0.89
$0.31
S&P 500
4,631.60
3,666.77
Ripple
S&P 500

Does not follow the stock market
Sources: XRP, SPX
Reasons to Invest

XRP is one of the largest and most recognized cryptocurrencies in the world, up there with Bitcoin (BTC) and Ethereum (ETH). This level of brand awareness could ensure that XRP remains a top 10 crypto for years to come.

In terms of specs, XRP beats most other cryptos at 1,500 transactions per second (TPS) and a minimum transaction cost of only 0.00001 XRP. It does, of course, sacrifice decentralization to achieve this.

XRP is one of the only cryptocurrencies thus far to be adopted by hundreds of financial institutions worldwide.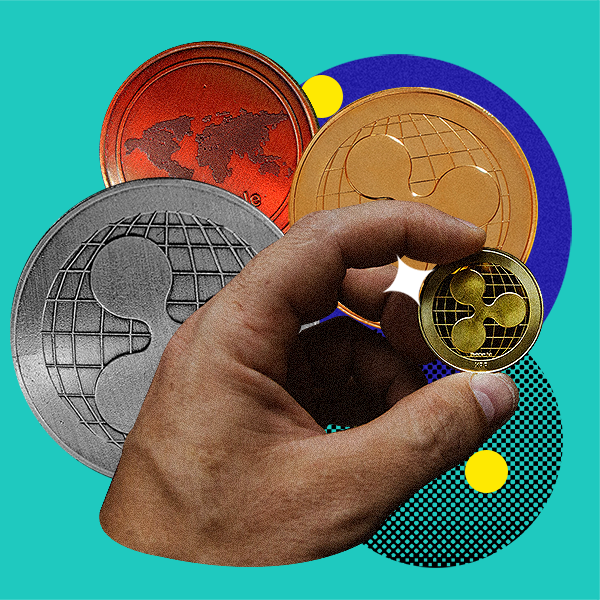 Explore Crypto platforms now
Highlights
Good For
High risk, high return
For years now, XRP has held a place among the top 10 largest cryptocurrencies. And for good reason. XRP is not disrupting fiat money. Rather, it's designed to help banks settle international transactions faster and cheaper. And it appears that they've been doing a good job, as XRP is the only cryptocurrency that has been adopted by financial institutions so far. But on a more sour note, Ripple Labs is currently embroiled in a legal battle with the SEC over whether or not XRP is a security. For this very reason, XRP's price has been in a long-term downtrend. However, if Ripple Labs ultimately beats the case then XRP's price would likely rally to its previous all-time highs — perhaps even surpass them.
Since 2014, XRP's price has risen by an annual average of 218%, as opposed to Bitcoin's annual average increase of 82.58% during the same period (data accurate as of January 2022).
+4510.1%
Avg Annual Returns
Past 10 years
Want to keep it traditional?
Buy individual shares of Coinbase (COIN), the largest exchange for Bitcoin and other altcoins (including Ripple). Coinbase went public back in April 2021.
Compare Cryptocurrency Returns
Risk Analysis
for Free to Unlock Access
Risk Analysis
As of 08/02/2022
Ripple
S&P 500
Ripple's goal isn't to disrupt financial institutions but the SWIFT payment system itself, which is a hard-sell since the banking sector is incredibly resistant toward innovation. Ripple's case with the SEC is preventing further adoption and XRP's price recovery. On a more promising note, Ripple Labs and XRP stand to benefit from the emergence of CBDCs as they are developing private ledgers for central banks.
Performance During a Recession
for Free to Unlock Access
Performance During a Recession
Some crypto enthusiasts claim that Bitcoin and altcoins aren't tied to the performance of any economy, making them a diversified asset in an investment portfolio. While the overall crypto market rallied to new all-time highs during the 2020 recession, XRP mostly traded sideways due to their ongoing lawsuit. It's also worth mentioning that cryptocurrencies have grown increasingly correlated to the S&P 500 since the last recession, with crypto prices crashing following stock market sell-offs. 
Drawbacks
for Free to Unlock Access
Drawbacks

In December 2020, the SEC sued Ripple Labs for selling $1.3 billion worth of XRP tokens through what regulators claim to be an unregistered securities offering. This lawsuit instantly sent the price of XRP crashing down.

Some crypto purists don't consider XRP to be a real cryptocurrency since it is centrally controlled by Ripple Labs.

A large portion of XRP's circulating supply is concentrated in the hands Ripple Labs' Chairman, Ripple's CEO, and Ripple's co-founder. In other words, these insiders could unexpectedly tank XRP by dumping all their tokens.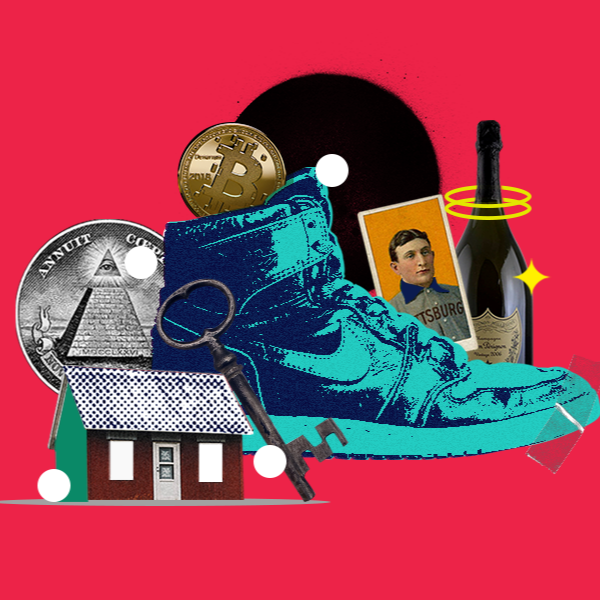 Not the right asset for you?
Compare Asset Classes
for Free to Unlock Access
How You're Taxed
for Free to Unlock Access
How You're Taxed
Capital Gains
Income Tax
When it comes to capital gains taxes, cryptocurrencies are lumped together with other assets like stocks. This means that the exact percentage that you owe is determined by: your holding period and your personal tax bracket. U.S. investors who've held XRP for less than 12 months are subject to ​​the short-term capital gains rate, which is the same as your income tax rate. Those who've held for more than one year owe 0% to 20% in long-term capital gains taxes. Lastly, a taxable event isn't only triggered when investors sell crypto for fiat currency (e.g. U.S. dollar). Taxable events also include: trading from crypto to crypto, spending crypto on goods and earning income in crypto.
Learn More
for Free to Unlock Access
Did You Know?
XRP outperformed Bitcoin, Ethereum, and Binance Coin as the best-performing crypto asset of 2017, gaining 36,018%.

XRP has a total supply of 100 billion tokens, with over 40% of the supply being held in escrow by Ripple Labs.

Ripple's network is currently 1,000 times faster than Ethereum, with the company claiming they can still scale to 65,000 transactions per second and rival Visa itself.
Explore Assets
Tether
Watches
Farmland
Wine
Art
Real Estate
Robo Advisor
Gold
Bitcoin
Stocks
Lending
Startups
Ethereum
DeFi
Solana
Oil & Commodities
Polkadot
Metaverse
NFTs
Whiskey
Bonds
Platinum
Sports Cards
Dogecoin
Cardano
Ripple
Silver
Music Royalties