Tether Returns vs S&P
-0.20%
Versus S&P
-9.50%
•
an hour ago
-0.20%
Versus S&P
-9.50%
•
an hour ago
Tether
$1.00
$1.00
S&P 500
4,796.56
3,900.79
Tether
S&P 500

Does not follow the stock market
Sources: SPX, USDT
Reasons to Invest

Pegged to the USD, so it's a stable store of value

The biggest stablecoin and one of the top 5 largest cryptocurrencies by market capitalization

Earn high interest rates by staking or lending your Tether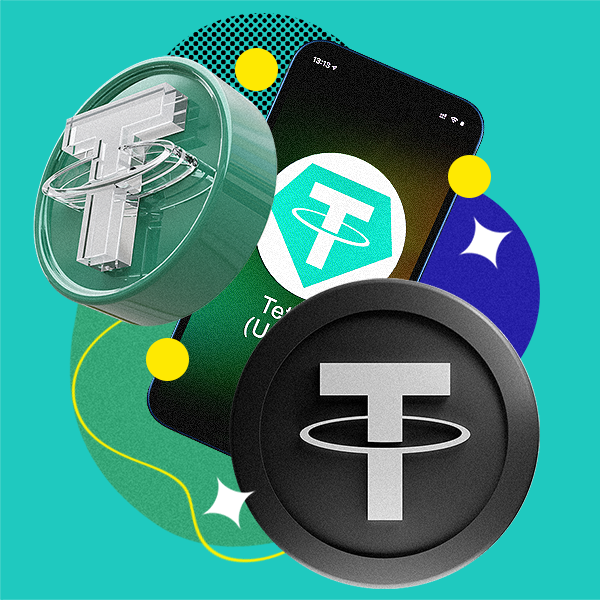 Explore Crypto platforms now
Highlights
Time Horizon
3 months - 10+ years
Created in 2014, Tether (USDT) was one of the first stablecoins. Stablecoins are cryptocurrencies whose value is pegged to that of an external asset, such as a fiat currency like USD or a commodity like gold. Tether is pegged to the USD at a 1:1 rate, meaning that one USDT is generally worth $1.00 USD. People often use stablecoins like Tether because they inhabit a middle-ground between fiat currency and cryptocurrency by offering the anonymity and efficiency of cryptocurrency without the volatility. What's more, investors can stake their USDT or lend it out on crypto lending platforms and earn generous rewards in the form of interest rates that are far higher than what you'd get from holding USD in a savings account. Many major exchanges offer upwards of a 10% APY for depositing USDT, and some smaller DeFi platforms offer nearly 25%.
Tether has the potential to offer a steady stream of passive income while also maintaining stable value.

6-12%
Average Interest Rates for Staking
Want to keep it traditional?
Buy individual shares of Coinbase (COIN), the largest exchange for Bitcoin and other altcoins (including Tether). Coinbase went public back in April 2021.
Risk Analysis
for Free to Unlock Access
Risk Analysis
As of 05/28/2022
Tether
S&P 500
Stablecoins in general are considered a fairly low-risk investment—they're certainly less risky than other, more volatile cryptocurrencies because they're pegged to an external asset with stable value. Because Tether is pegged to the U.S. dollar, investor trust in the coin is largely dependent on investor trust in USD and whether or not that fiat currency is at risk of losing value. However, there are other factors to consider when determining Tether's risk level. For one, changes in the way stablecoins are regulated could impact the supply and demand for this type of crypto. What's more, Tether is considered by many crypto investors to be one of the shadier stablecoins due to the founding company's lack of transparency and its lack of reserve assets.
Performance During a Recession
for Free to Unlock Access
Performance During a Recession
During a recession, you can expect any given stablecoin's performance to reflect that of the asset it's pegged to. For Tether, that means its value will appreciate or depreciate in line with the U.S. dollar. For some investors, the U.S. dollar is seen as a safe haven during recessions. There's less risk involved—and what's more, the dollar tends to appreciate during recessions. This was especially true during the financial crisis of 2008 when Americans cashed out their assets and flocked to the dollar, causing it to increase in value more sharply than it had in decades. That said, part of the low risk of holding the U.S. dollar is its liquidity. Tether is significantly less liquid than fiat currency, especially considering that the founding company doesn't have a healthy stash of reserve currency.
Drawbacks
for Free to Unlock Access
Drawbacks

Not backed 1:1 by reserves of USD

Company behind it has been involved in multiple lawsuits

If Tether collapses, coin holders could lose everything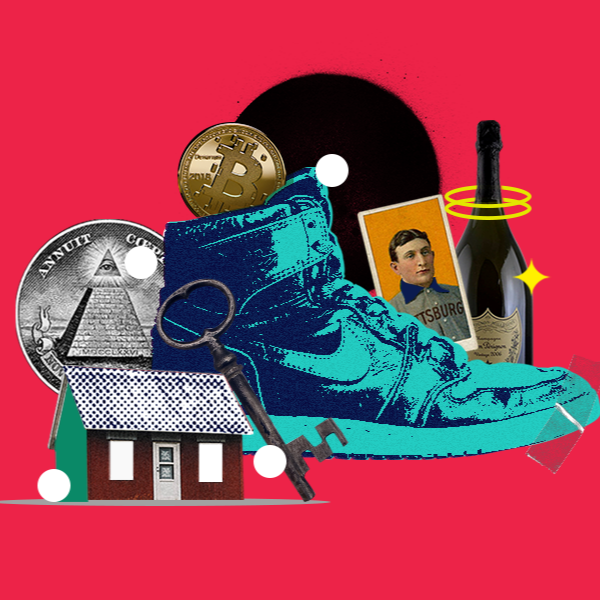 Not the right asset for you?
Compare Asset Classes
for Free to Unlock Access
How You're Taxed
for Free to Unlock Access
How You're Taxed
Income tax
Capital Gains
Cryptocurrency is taxed as an asset, so if you hold for longer than one year, you'll owe long term capital gains taxes (of 0% to 20%) when you cash out your coins on any increase in value your coins experience. Because Tether is a stablecoin, that likely won't be much. However, if you're staking or lending your Tether, you will owe taxes on the interest you earn. That interest is taxed as regular income.
Tether Lawsuit and Stablecoin Regulations
for Free to Unlock Access
Tether Lawsuit and Stablecoin Regulations
Tether has come under fire multiple times since its inception for failing to keep sufficient reserve assets on hand. After an investigation conducted by the New York attorney general found that Tether's claims regarding reserve assets were untrue, the state of New York banned the stablecoin. Stablecoins, in general, have been a hot public policy topic in recent years, with lawmakers still discussing how to regulate stablecoins going forward. As of right now, the future of stablecoins and how they may be impacted by impending regulations remains unclear.
Did You Know?
As of February 2022, Tether is the third-largest cryptocurrency by market cap behind Bitcoin and Ethereum. Its market cap is currently at $77 billion and climbing.

Binance Coin (BNB) and USD Coin (USDC) are Tether's biggest stablecoin competitors, with a market cap currently sitting around $65 billion and $50 billion, respectively.

Most people who buy Tether aren't doing it as an investment. They're often buying USDT to use it to purchase other cryptocurrencies or to transfer money without having to pay exorbitant fees and go through a centralized financial institution.
Explore Assets
Tether
Watches
Farmland
Wine
Art
Real Estate
Robo Advisor
Gold
Bitcoin
Stocks
Lending
Startups
Ethereum
DeFi
Solana
Oil & Commodities
Polkadot
Metaverse
NFTs
Whiskey
Bonds
Platinum
Sports Cards
Dogecoin
Cardano
Ripple
Silver
Music Royalties