Whiskey Returns vs S&P
9.50%
Versus S&P
-9.70%
•
19 minutes ago
9.50%
Versus S&P
-9.70%
•
19 minutes ago
Whiskey
1,211.36
1,097.16
S&P 500
4,631.60
3,666.77
Whiskey
S&P 500

Does not follow the stock market
Source: Rare Whisky Apex 1000, SPX
Reasons to Invest

Can appreciate significantly in value, often outperforming other luxury collectibles and even the S&P 500

Doesn't follow traditional market patterns, making it good for diversification

Easier and less costly to store than wine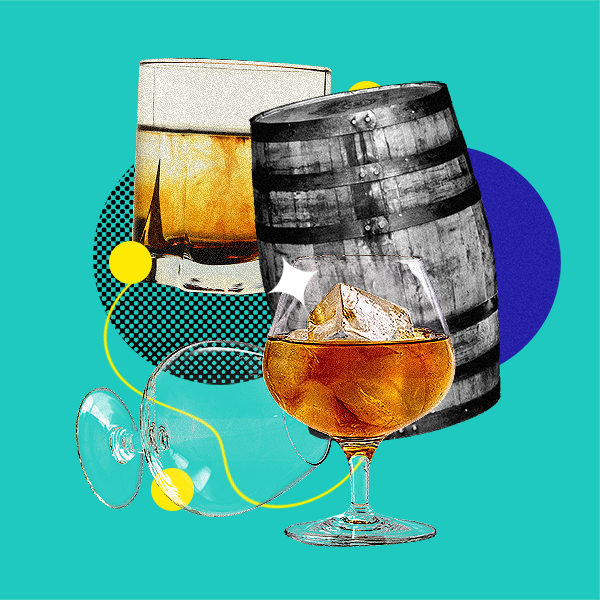 Explore Whiskey platforms now
Highlights
Good For
Competitive historical returns that aren't correlated with the stock market
Rare whiskey and whiskey casks are real assets with intrinsic value that should appreciate naturally over time. The Knight Frank Rare Whisky Index, which tracks a variety of rare Scottish single malt whiskeys, continued to produce generous returns even in early 2020 when the stock market crashed due to the coronavirus pandemic. Historically, whiskey has offered competitive returns over the long run too. Over the decade leading up to 2020, the index grew 586%—outperforming other popular luxury collectibles like wine, vintage cars and watches. Investing in collectibles does come with a learning curve as well as additional costs and logistical considerations like transportation, storage and insurance. That said, whiskey is easier and less expensive to store than other collectibles like wine and art.
This lucrative collectible offers persistent long-term growth.
+19.8%
Avg Annual Returns
Past 10 years
Want to keep it traditional?
Check out Whiskey in the stock market
Compare Collectibles Returns
Art
Artprice Contemporary Index
+6.74%
Risk Analysis
for Free to Unlock Access
Risk Analysis
As of 08/02/2022
Whiskey
S&P 500
While whiskey is an asset that naturally appreciates in value—in other words, your investment is unlikely to crash as the stock market can—it's not entirely without risk. With bottles, there's a risk of total loss if you purchase a counterfeit product or fail to properly store your whiskey. Whiskey storage is nowhere near as complex and expensive as wine storage, but liquid can still leak or evaporate if your bottles aren't kept upright. And even if the market value of the bottles or casks you purchase increases significantly, you still have to be able to find a buyer when you plan to exit your investment, which may be difficult if the economy is down or if whiskey falls out of favor in the future. One major perk is that even if you can't sell your whiskey investment (which is unlikely), you can still drink it!
Performance During a Recession
for Free to Unlock Access
Performance During a Recession
Whiskey and luxury collectibles, in general, have some of the lowest correlations to traditional markets. This means your whiskey investment is unlikely to dip in value along with a market downturn. That's why whiskey is viewed by many as a safe haven asset that can weather any economic crisis, keeping your portfolio afloat even as other assets lose value. That said, a recession may impact the liquidity of your whiskey investment, as potential buyers are likely to have less disposable income.
Drawbacks
for Free to Unlock Access
Drawbacks

Risk of counterfeit products

Insurance costs to consider if building a sizeable collection

Learning curve to understanding the luxury whiskey market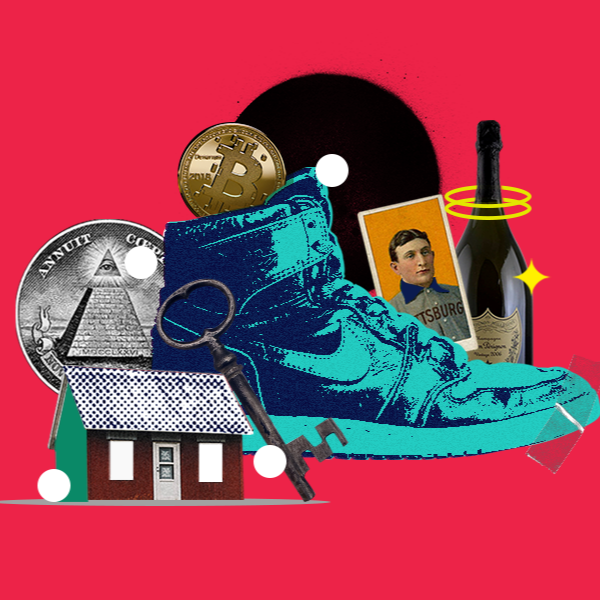 Not the right asset for you?
Compare Asset Classes
for Free to Unlock Access
How You're Taxed
for Free to Unlock Access
How You're Taxed
Income Tax
Capital Gains
In the U.S., alcoholic beverage investments are taxed as collectibles. You'll pay long-term capital gains taxes on any profit you earn from the sale of whiskey investments held for longer than one year, and the capital gains tax rate on collectibles is a flat rate of 28%. If you sell the asset in one year or less, you'll pay taxes on any gains at your regular income tax rate.
Whiskey Styles
for Free to Unlock Access
Did You Know?
You'll often fetch the best price for your aging whiskey investment on its milestone years: 12, 15, 18, 21, 25, 30, 35, 40 and 50. It's wise to plan your exit strategy accordingly

While Japanese whiskey is new to the scene relative to scotch whiskey, an index of the top 100 Japanese whiskeys has outperformed a similar index of the top 100 scotch whiskeys for the past several years.

Macallan Distillery tends to set most of the records when it comes to whiskey auction sales. Last year, a cask of Macallan 1991 scotch accompanied by a custom-commissioned NFT for a record-breaking $2.33 million. The NFT was created by artist Trevor Jones, who created abstract digital art inspired by the cask.
Explore Assets
Tether
Watches
Farmland
Wine
Art
Real Estate
Robo Advisor
Gold
Bitcoin
Stocks
Lending
Startups
Ethereum
DeFi
Solana
Oil & Commodities
Polkadot
Metaverse
NFTs
Whiskey
Bonds
Platinum
Sports Cards
Dogecoin
Cardano
Ripple
Silver
Music Royalties