HIGH STAKES INVESTING (FOR ACCREDITED INVESTORS)
If you like to go for gold and have $10k+ to invest, here's how to chase those high net worth opportunities.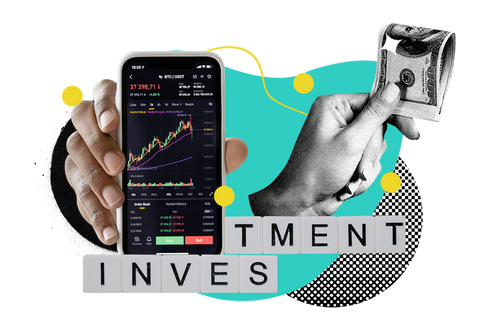 Good for:
Advanced
Accredited
Bigger Investments
You know you've got to spend money to make money.
Brought to you in partnership with Crowdstreet
In a game of poker, betting larger sums of money means you stand to lose more, but you also stand to gain more. While investing isn't the same as high-stakes poker (there are no secret, roped-off rooms in Vegas casinos for real estate moguls—as far as we know), it is true that bigger investments may have the potential to bring in more cash than small ones. Doubling your money when you put in $500 might earn you enough to get the latest PlayStation, but doubling your money when you put in $20,000 earns you enough to go on a round-the-world trip.
Plus, some investments that come with higher risk levels also come with higher potential returns, which means you may double your investment faster as long as you actually achieve those high returns. At the average historical growth rate of 10%, it takes 7 years to double your money in the stock market. Many of these investments with higher minimum investment requirements can earn target returns upwards of 15%, which would double your money in just 4.8 years. Just remember, they can also produce negative returns, so only put in what you're able to lose.
That's because many high-earning investment opportunities are only open to accredited investors who've got money to blow. (To become an accredited investor, you generally need to either have an annual income of $200,000+ or a net worth of over $1 million, although full qualification requirements include other details.) These opportunities include institutional-quality real estate investments, hedge funds, farmland, and investing in early-stage startups.
Good for:
Advanced
Accredited
Bigger Investments
Fly as high as your cash
What do Ashton Kutcher, Nas, Jay-Z, Serena Williams, Ron Howard, Bono, and Jeff Bezos all have in common? No, it's not a house in the Hamptons or a bank account in Panama. They're all angel investors—accredited investors who pump big bucks into small startups. Jeff Bezos got in on Google back in 1998. Nas was one of the first investors in doorbell security camera company Ring back before everyone's nervous mothers were buying them one for Christmas. Getting in before a company blows up means buying their stock at a steep discount—Nas cashed out $40 million when Ring was acquired by Amazon.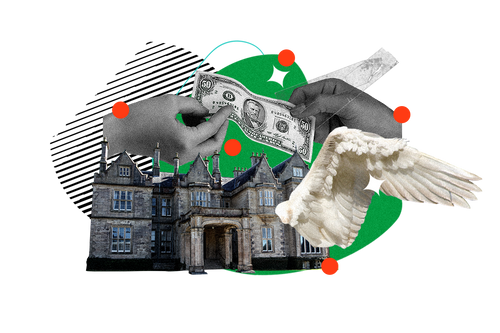 Little fish in a big pond
The Securities and Exchange Commission (SEC) set up accredited investor restrictions to prevent smaller investors from losing their life savings on one investment. Diversification (spreading your investment across multiple different investments) is one of the best ways to protect yourself against loss. But you can't diversify if an investment requires $10k and you only have $10k to invest. However, some people argue that the accredited investor rules exacerbate wealth inequality by keeping the little fish from swimming into a bigger pond. What do you think?
Get that real estate developer money
Instead of buying a rental property and becoming a landlord (and dealing with all the headaches that can cause), you can add real estate to your portfolio with online commercial real estate investing platforms like CrowdStreet. These platforms let you invest in massive real estate projects like condo developments, hotels, and medical facilities.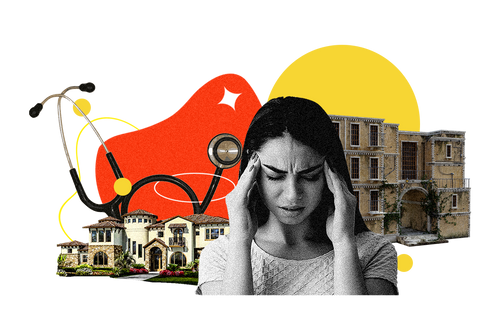 1. Start out with as little as $25k
While these investments used to be reserved for the ultra-wealthy and well-connected, CrowdStreet lets accredited investors get started with as little as $25,000 (exact investment minimums vary by deal and are set by the sponsor, not CrowdStreet). Depending on the business plan, these projects can target returns between 9% to 24%—although as with any investment, there are no guarantees, and it's also possible to lose your investment.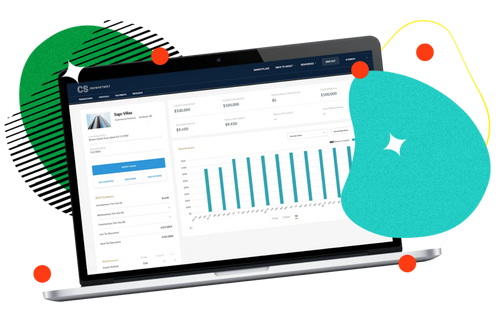 2. From $20k to hedge fund billionaire
You probably associate hedge funds with billionaires, and that's because the 1% is often the only class that can take advantage of their outsized returns. Now accredited investors with at least $20,000 to invest can use the CARL app to set up investments based on high-performing hedge fund strategies. With 15%+ returns and no lock-up periods, you can grow your wealth faster while maintaining access to your cash.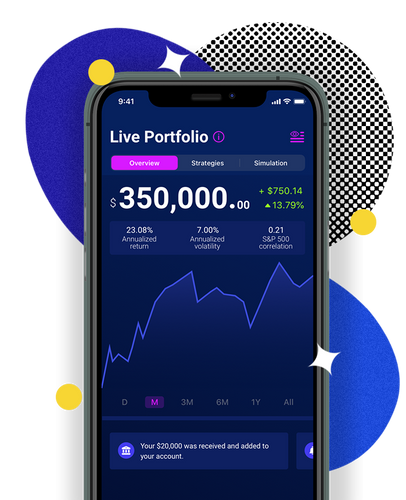 3. Grow your cabbage
Farmland is one of the best kept secrets of high net worth investors—and not because they like growing corn. When it comes to protecting your wealth against stock market crashes, farmland remains stable through all the volatility, which is probably why Bill Gates is the single largest owner of private farmland in the US. With FarmTogether, you can invest in farmland with just $10,000 and earn 8% to 12% returns. Plus, you get the chance to generate passive income through farm rent and crop revenue. passive income through farm rent and crop revenue.
The last word on high stakes investing
If you stay in the small pond, you can't expect to grow beyond your current means. To up your wealth-building potential, you might decide to go for doors that are only open to accredited investors. While the risk can be higher, you can stay protected by only using money you can afford to lose.
True or False:
You have to complete a certification exam with the SEC to become an accredited investor.
DO MORE WITH YOUR
MONEY.
RIDE WITH US