INVESTING FOR WHEN YOU'RE OLD AND GRAY
You want to be here for a good time...and a long time.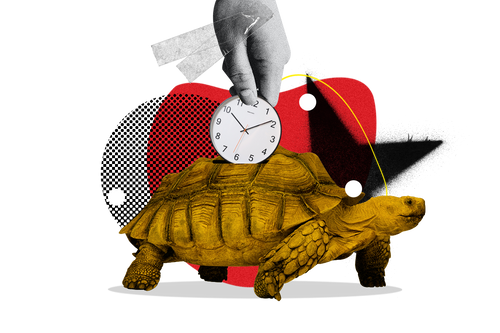 Good for:
Retirement
Passive Income
Robo Advisor
Putting yourself first means paying current and future you.
You want it all—the cars, the money, the clothes—and you want it now. The thought of stashing your cash to collect dust in some far-off account just hoping you'll get to spend it in old age doesn't sound fun. What's 70-year-old you going to do with a Tesla?
Future you probably has a lot to say about that. You can either spend it all now and peak early on, or you can invest in your future self and build a life that just gets better with age. Investing for retirement might sound like a drag, but it's actually one of the realest forms of self-care. Every time you put some change into a retirement fund, you're saying to yourself: "I want to keep living it up at long as I can, even in my 60s." Plus, if you start early enough, you might get to cash out sooner than you think.
Good for:
Retirement
Passive Income
Robo Advisor
Racks on racks on racks — literally
If you think online shopping sprees offer the ultimate serotonin boost, wait until you find out about compound interest. When you invest money, you earn interest—free money on your money. Then, you start earning interest on your interest. This force makes your money grow exponentially (faster and faster over time). You get to sit back and watch it fly until you've earned 10 shopping sprees for the price of one.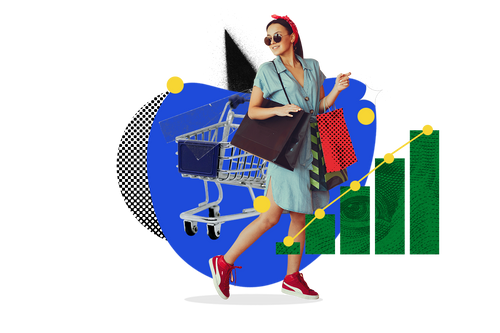 Making your first million with $100
If you were to invest $100 per week starting at age 25, you'd be a millionaire by the time you retired. In the end, you'd only have to save just over $200k of your own money—the other almost $800k comes from compound interest. Up your investments every time your pay increases, and you'll become a millionaire even sooner.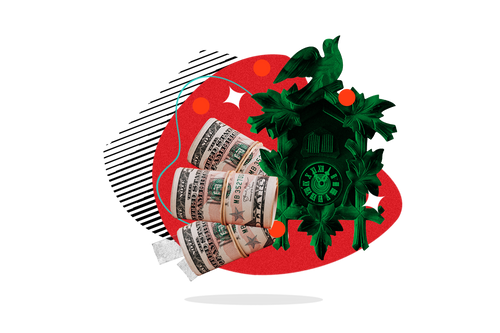 1. Low effort, high reward
There are plenty of apps that let you gamble on risky picks with your fun money, but M1 is a wealth-building tool. Tell their pros about your money goals, and they'll chop and screw your mix of investments to match them. This automation makes investing a breeze, even for newbies. M1 doesn't charge any fees, so you get to keep every last cent you make.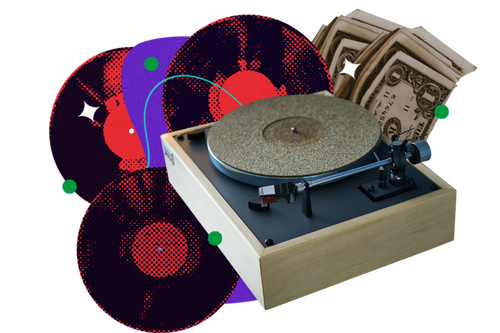 2. A little bit rock 'n' roll
If you're feeling a little alternative, Unifimoney lets you invest in stocks and cryptocurrency all in one place. You can pour the majority of your retirement money into safer investments, like stocks with established companies, while setting aside a small portion to try your luck at crypto trading. Maybe you'll even pick the next Dogecoin.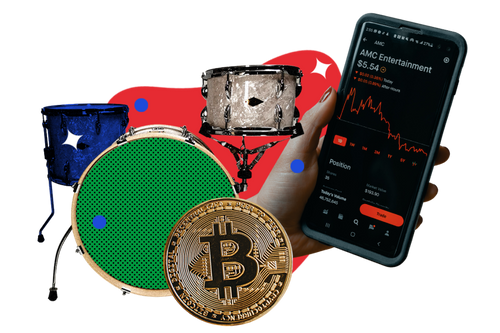 3. Grow your confidence, and your wealth
SoFi is a one-stop-shop for anyone who wants to flex their investing muscles. You can start with $1, and the app even offers fractional shares. This means you can buy a small portion of one share in a company—if, for example, you want to invest in a big name like Amazon but can't drop $3,000+ on one share. Plus, you get a free financial planner (in the form of a real human, not a robot).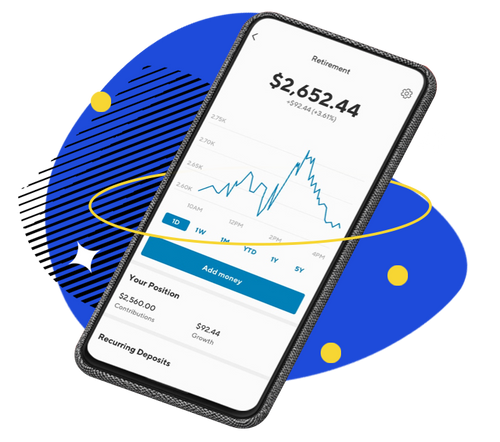 DO MORE WITH YOUR
MONEY.
RIDE WITH US