Invest in Crypto (No, It's Not Too Late)
Traditional investing is all about building wealth once you already have some—cryptocurrency is about creating it from scratch.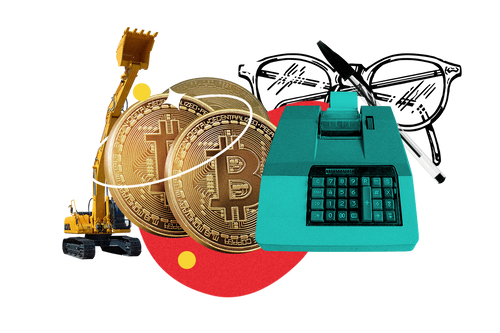 Good for:
Crypto
Starting Small
Active Investing
Catch the right crypto wave and become the next Bitcoin billionaire.
Back in the early 2010s, if you even knew what Bitcoin was, most people thought it was a scam or a "collective delusion" akin to the Beanie Baby craze. A single bitcoin was worth $0.08 at the time. Now, it's worth anywhere from $30,000 to $60,000, depending on the day. 
Today, nearly every city in America has a Bitcoin ATM. You can buy everything from that oat milk you love at Whole Foods to some new plant babies at Home Depot with Bitcoin. There are also thousands of other cryptocurrencies floating around out there now. There's even one that started as a joke based on a dog meme—Dogecoin—and you can use it to buy Dallas Mavs tickets and scream "we love you Luka!" from the crowd in hopes that he'll turn his head.
The key to milking crypto for all it's worth isn't spending it though. It's investing in it. These virtual currencies are a wild ride, so you need to have the stomach for Kingda Ka-level drops. But the highs are just as dramatic. If you move in the right direction, you could build a fortune with next to nothing. Here's what you need to know about crypto and three places where you can invest in it.
Good for:
Crypto
Starting Small
Active Investing
Not your grandpa's returns
On March 12th, 2020—the week that the pandemic was declared a national emergency—Bitcoin lost half its value, dropping by nearly $4,000. That being said, it shot up to $60,000 within a year. You won't get returns like that in the stock market, no matter how lucky you get. In fact, Bitcoin has officially become the best performing asset class of the decade, with average annual returns of 230%. (The stock market averages 10%). If you had the choice to invest $1,000 in either Bitcoin or Zoom at the beginning of the pandemic, which would you choose?
Dropping bars and getting that coin
Crypto is taking over the rap world, which can only solidify its path to the mainstream. Last year, Meg Thee Stallion gave away $1 million in Bitcoin to her hotties on Twitter. Atlanta rapper Lil Yachty launched his own Ethereum-based crypto called YachtyCoin to give fans a chance to buy a stake in his entertainment career. In the most futuristic, Year 3005 move yet, Akon famously announced that he wants to build a $4 billion "Akon City" in Senegal that will operate on his own "Akoin" cryptocurrency.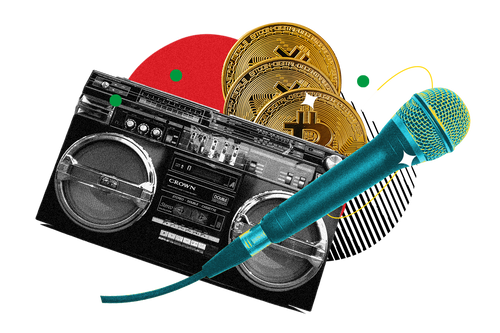 1. Beginner-friendly crypto shopping
If buying crypto sounds intimidating to you, Coinbase holds your hand through the process better than your spirit guide at Coachella. Easily the most user-friendly platform, this Nas-approved crypto exchange even gives you $5 in free Bitcoin for signing up. They support most major coins, and all you need to do to get started is enter an email and password and link a bank account.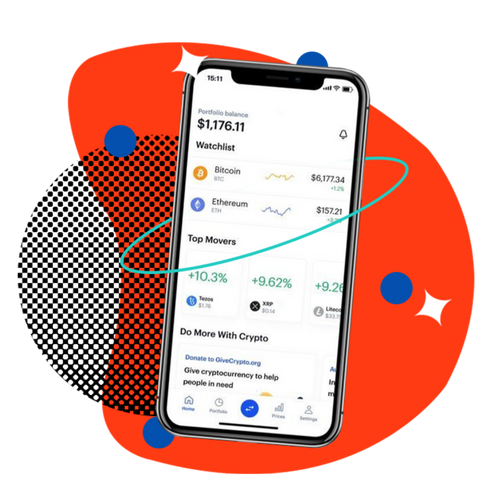 2. Compare notes between stocks and crypto
Popular stock trading app Robinhood now lets you trade cryptocurrency too. This platform is also very easy to use, and you can start buying Bitcoin, Ethereum, Dogecoin, Litecoin, and more with as little as $1. There are no fees, so you can trade your crypto at any time for free. Since Robinhood is also a robo advisor, you can invest in crypto and stocks all in one place.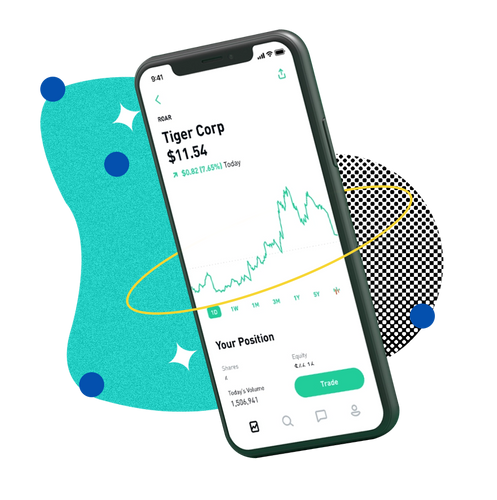 3. Level up your crypto game
If you want to start trading altcoins (less popular crypto) in hopes of finding the next Dogecoin, Kraken is the place to do it. Their platform is one of the best all-around when it comes to balancing ease of use, low fees, and availability of coins. It's not quite as user-friendly, but they are known for their excellent customer service and wide variety of trading options.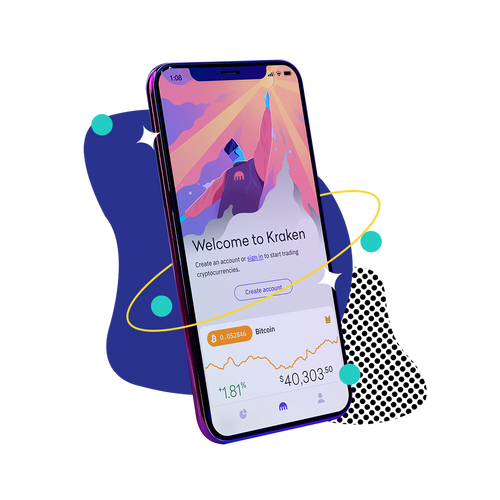 The last word on cryptocurrency
What started as invisible coins in some anonymous user's computer is now a global phenomenon. From sports teams to retail chains to famous rappers, everyone's got their fingers in the virtual currency, and it seems likely that crypto is here to stay. While it's a volatile investment, no one ever got rich off stability—and there are already a dozen Bitcoin billionaires. Treat investing in cryptocurrency like the game of (mostly) luck that it is, and you might just become lucky number 13.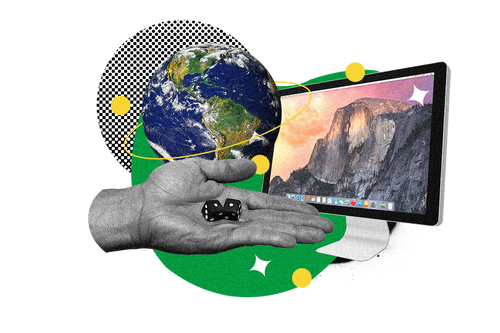 It's Elemental
There are six qualities that any good form of currency must have: durability, portability, divisibility, fungibility, scarcity, and acceptability. Of these properties, which one does Bitcoin lack most?
DO MORE WITH YOUR
MONEY.
RIDE WITH US