INVEST LIKE A SHARK
Break into the high risk, high reward world of startup investing without breaking the bank.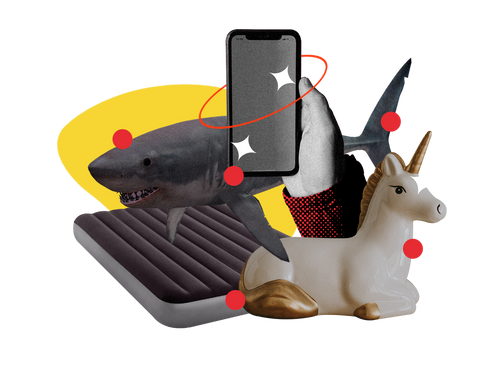 Good for:
Entrepreneurship
Startups
Under $500
All it takes is one big idea.
It's August, 2008 in San Francisco: Golden Gate Park is dotted with the colorful beach blankets of scantily-clad sunbathers, the sea winds and rolling fog are balancing out the summer heat…and the Great Recession is threatening to swallow Silicon Valley whole as rent for a typical two-bedroom apartment reaches $3,000 in today's dollars.
Meanwhile, you're a recent art school grad who just moved to Golden Gate City, splitting one of those spendy two bedroom apartments with your buddy from college. The bills are stacking up. A big conference rolls into town and the hotels in the area are so overbooked that people are left without a place to stay. What do you do?
Good for:
Entrepreneurship
Startups
Under $500
Think you've got the answer?
If your solution  is to blow up a few air mattresses in your living room and sell them to conference-goers, breakfast included, at a fraction of what they'd pay for a hotel, congratulations: you just thought of a billion dollar idea. Unfortunately, Airbnb beat you to it. This is exactly how their founders went from struggling to pay rent to 10-figure net worth.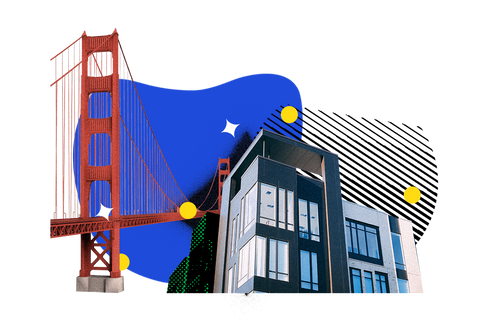 From $10 blow-up mattresses to $30 billion valuation
Back in 2009, the now infamous Bay Area startup accelerator Y Combinator invested $20,000 into Airbnb for a 6% stake. At their pre-pandemic valuation of $30 billion, a 6% stake was worth $1.8 billion. Not bad for an investment that's less than the standard down payment on a house.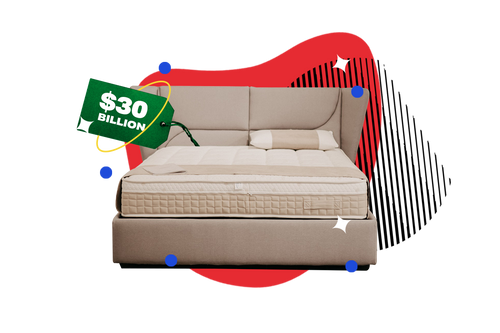 Finding your unicorn with as little as $100
Tinder's founders understood a simple dating truth that applies to startups too: it's a numbers game. Ask out a stranger, and odds of them being "the one" are low. Swipe right on 50 people a day, and those odds skyrocket. In the world of startups, "the one" is called a "unicorn." You can sink your money into 50 failed startups and still make it all back 10x with just one unicorn in your portfolio.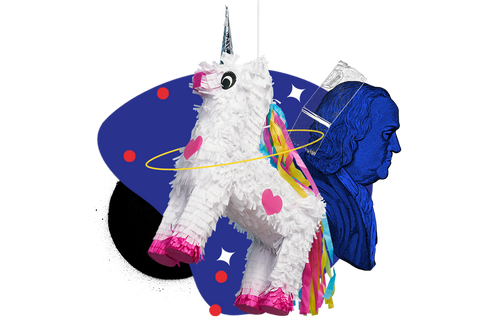 Would you swipe right on Tinder?
If you'd agreed to invest even $10 in Tinder back when it was early-stage, you'd be sitting pretty now. The market-leading dating app is reportedly worth roughly $10 billion now. Since 2015, Tinder's value has gone up over 7x.
1. Support your 'hood
With Mainvest, you get to feel authentically connected to your investments and earn monthly payouts. This app lets you invest in your favorite local hot spots—from microbreweries to record stores—with as little as $100. When you invest in a small business on Mainvest, that business shares a portion of their revenue with you until you've hit your target return, which is a generous 7% to 10%.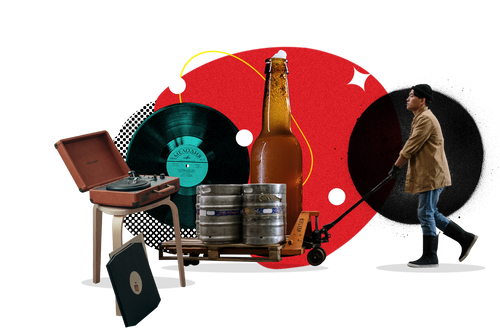 2. Get in on the ground floor
The world of venture capitalism used to be restricted to "accredited investors" with a seven-figure net worth. Thanks to crowdfunding platforms like Republic, it's now possible for anyone with $100 to get started. They vet every startup and only approve 2% of applicants, so when you browse their investment opportunities, you know you're only getting the cream of the crop.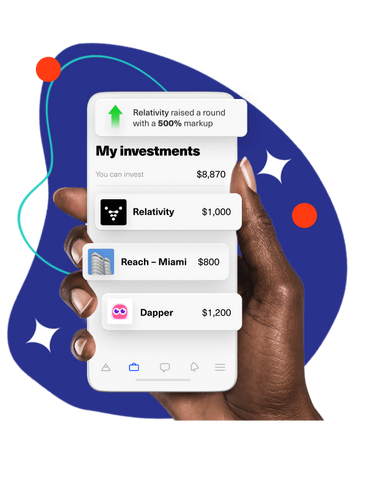 3. Go global
MicroVentures will take your startup game to the next level, allowing you to invest in both brand new ventures and larger startups that have already proven themselves with as little as $100. If you become an accredited investor, you can even access private market investment opportunities in late stage startups like Pinterest, Spotify, and Lyft.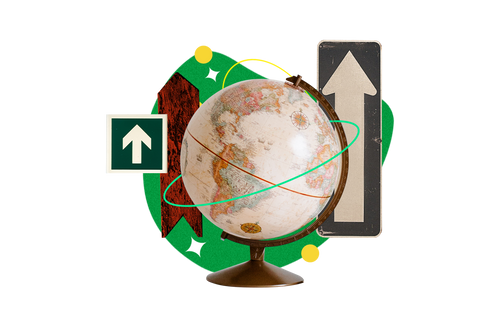 The Last Word on Startup Investing
Whether it's going from air mattress to hospitality giant or college dropout to tech mogul, the prospect of turning a simple idea into a billion dollars is irresistible. If you're looking to ditch the corporate ladder-climbing to disrupt the status quo, you can get involved today by investing in startups. Hand-pick ideas you believe in and follow your favorites to the top.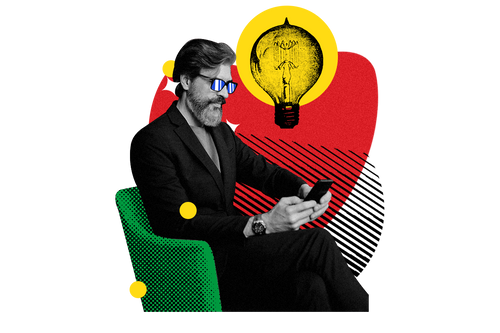 DO MORE WITH YOUR
MONEY.
RIDE WITH US