INVESTING TO MAKE MONEY ON THE SIDE
Park your money and let it do all the work while you enjoy life.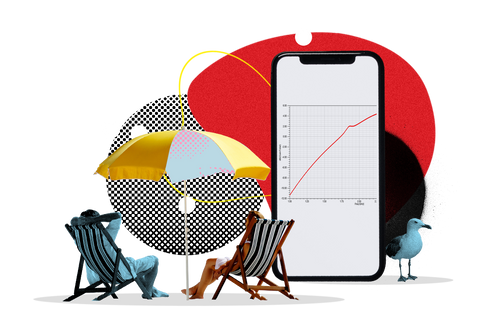 Good for:
Under $500
Passive Income
Extra Income
Dreaming of living life like rappers do?
Dr. Dre only put out 3 studio albums (for reference, Jay-Z has 14 and Kanye has 10). And yet, he's one of the top 5 wealthiest rappers of all time, with a reported net worth upwards of $800 million. Where's all that cheese coming from? Side hustles.
He built headphones brand "Beats by Dre" and eventually sold it to Apple for $3 billion.

His record label Aftermath Entertainment has signed rap legends like Eminem, Kendrick Lamar, 50 Cent, and Busta Rhymes. He apparently made $35 million selling just 30% of share of the label in 2001.

If an outside artist wants to "see the Doctor" so he can produce some chart-topping hits for them, he reportedly charges $250,000 per song.
Good for:
Under $500
Passive Income
Extra Income
It's a side hustle...without the hustle.
You wake up in an overwater bungalow in Bora Bora and take three steps from your bed to the crystal clear South Pacific, a school of fluorescent fish swimming by your feet as the sun rises over the jungle-clad mountains behind you. A notification pops up on your phone: you just made another $100. If this sounds like an impossible fantasy, it's not. You get there by investing to make money on the side.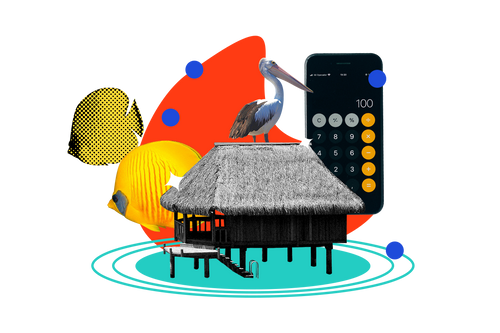 Stacks on stacks on stacks
Invest. Profit. Reinvest. Rinse and repeat until the money flows in even while you're cashing it out. There's a ceiling to how much you can earn on the clock, but when you invest, your earnings are literally exponential. This is the secret weapon of the 1%. They might be blowing $500 on champagne and lobster at a Michelin star restaurant, but they're earning $1,000 in the background.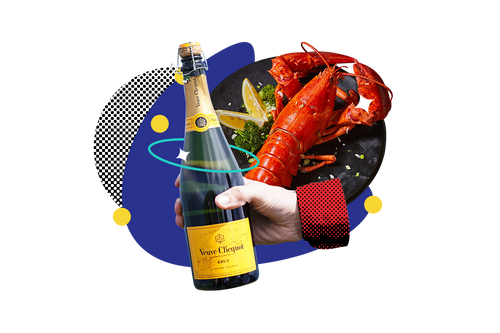 Buy the dip or buy the drip?
Let's say you make $75,000 a year. You can either put 10% of your income ($7,500 a year) toward making more money on the side, or you can splurge on some luxury drip every time you get paid (what's that jacket, Margiela?). What do you do?
1. Invest in real estate (without buying property)
When it comes to making a million from scratch, real estate investing is often the key ingredient. Now you can get started on GROUNDFLOOR with as little as $10. Rather than putting down your life's savings on a house, you can invest a little here and a little there in highly profitable real estate projects that usually start producing income in just 6 to 9 months.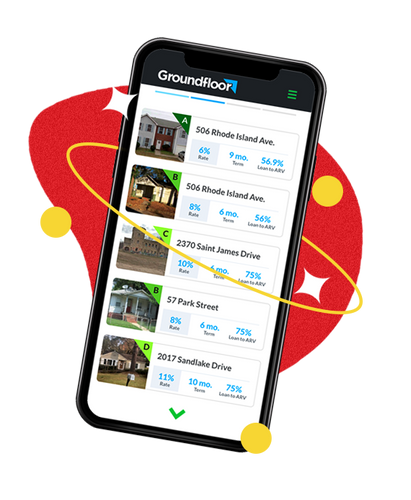 2. Invest in your local hot spots
If you're the one who always finds the best hidden gems or shows your friends the latest dank food spot right before it goes viral, investing in small businesses could be your thing. With Mainvest, you can invest in everything from Black-owned breweries to creative pop-up shops. They share their revenue with you until you hit your goals—to the tune of 50% back.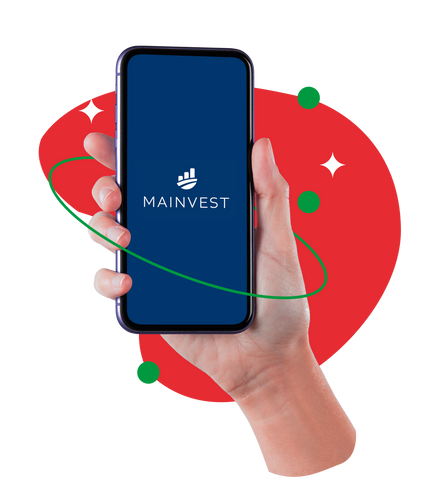 3. Buy some crypto and watch it grow
By now most of us have kicked ourselves for not buying some bitcoin five years ago, but you can still double your money in a matter of days with some lucky crypto moves. BlockFi makes it easy to earn even more: keep your crypto in their interest account, and you'll earn 8.6% interest on it. That's 800x the typical interest you'd earn with a traditional savings account.
DO MORE WITH YOUR
MONEY.
RIDE WITH US