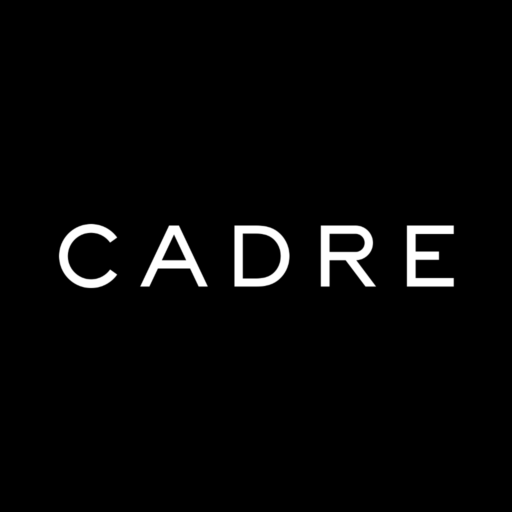 Cadre is a New York-based financial technology company that provides individuals and institutions direct access to large commercial real-estate properties.
Overview
Build your own commercial real estate portfolio at the intersection of private equity and technology. Cadre has developed an innovative platform that gives you direct access to highly curated commercial real estate investments alongside some of the largest financial institutions in the world. Cadre members benefit from their rigorous technology-driven, experience-led investment selection process with greater transparency and low fees. Investments have returned more than $168M to investors.
Why Invest
25+ years of investing experience
Secondary Market offers potential for early liquidity.
Deliver a fee structure more than 20% lower than traditional real estate investment funds.
How you make money
Cadre offers investors two ways to invest: Direct Access Fund and Deal by Deal.
Build a commercial real estate portfolio suited to your investment style.
Deal-by-Deal is a way for investors to review and select the deals they think are best on their own. While the Direct Access Fund is just that, a fund. Cadre states on their site that the Direct Access Fund seeks to invest 50% of the fund in multi-family assets and the other 50% in office, hotel, and industrial opportunities. Investors interested in the fund can invest their money and take a hands off approach. With the Deal-by-Deal option, investors can be much more involved in the investing decisions.
In order to get started with Cadre, you will need to create an account, which takes two minutes. After your account is created, you will need to browse the various deals available and make a minimum $25,000 investment.
After your investment is made, you can track the deal's performance and receive quarterly distributions.
One of the features that makes Cadre so unique is that they offer investors a way to try and sell an investment in 'Secondary Market.'
How Cadre makes money
The fees associated with an investment in Cadre depends on the size of your investment.
Typically an investment with Cadre will include a commitment fee, an administration fee, and an annual management fee.
1. A commitment fee ((3.50% - 1.00% on investor equity value once an investment is funded); this is included in the investor's funding amount for each transaction.
2. An annual asset management fee (1.5% on investor equity value once an investment is funded); this is usually deducted from distributable cash flow.
3. An administration fee (0.50% - 0.25% on investor equity value once an investment is funded); this is usually deducted from distributable cash flow.
There is also a transaction fee for investors that sell their asset in a secondary market. This is a 1.5% transaction fee for each participant that is paid to Cadre at the time of the sale.
Is it safe?
Each Cadre investment partnership is incorporated under Delaware law. In the event the General Partner (Cadre) files for bankruptcy or is declared insolvent, the General Partner would be deemed to have withdrawn from the Partnership. Pursuant to the agreements governing each partnership, investors would then decide how to replace the General Partner and continue or dissolve the fund. You should consult each investment's offering documents for a complete description.
Cadre offers a banking integration through Cadre Cash. Banking services are provided by Synapse's bank partners, Member FDIC. Funds deposited into a Cadre Cash account are eligible for up to $750,000 of FDIC insurance provided by our partner banks through the Multi-Bank Program. The investments offered by Cadre are not bank accounts, are not FDIC insured and may be subject to loss including a complete loss of your investment.
Things to know
You make money on

Value + Dividends

Fees

1.5%

Payout frequency

Quarterly

Term of investment

36+ months

Liquidity

Moderate

Open to

Accredited Only
Company
Country availability

Worldwide

Assets under management

$1B

Established

2014

Mobile Application

No
Investment Return Calculator
Calculate your estimated return to reach your investment goals.
Sign up for free to access all features:
Projected return
$14,013.46
Value after fees
$45,013.46
Any references to past performance, regarding financial markets or otherwise, do not indicate or guarantee future results.
Forward-looking statements, including without limitations investment outcomes and projections, are hypothetical and educational in nature. The results of any hypothetical projections can and may differ from actual investment results had the strategies been deployed in actual securities accounts.