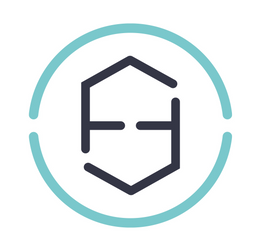 Invest in residential real estate redevelopment projects online. Earn a 10+% annual yield on your investments.
Overview
You can now invest in pre-vetted real estate projects from the comfort of your home in $5,000 increments. Fund That Flip's experienced team thoroughly vets each loan, and less than 8% of applicants are approved for funding. They invest alongside you to make sure incentives remain aligned.
Fund That Flip is an online investment platform for residential real estate redevelopment projects. Thousands of distressed homes hit the market every day. Many of these homes are not suitable for home buyers or tenants to live in. Fund that Flip's network of redevelopers purchases and rehabilitates these homes, improving neighborhoods and creating value for local communities. Traditional financing for these projects isn't always available, so the company sources, underwrites, and originates projects from experienced developers. After perfecting the loan, they offer accredited investors the opportunity to invest in BDNs related to each project.
Why Invest
8-12% returns on pre-sourced real estate loans.
Easily diversify with as little as $5000 per investment.
Invest passively in a diversified pool with monthly interest.
How you make money
Fund That Flip originates loans, partnering with experienced real estate developers who seek funding for their new construction and rehab projects. These loans are then offered to accredited investors in fractional notes via their online platform. Investors can earn up to 12% annual returns, with minimum investments of $5,000. On average, investors have earned an annualized return of over 10.75% with principal repayment in under 10 months.
When you invest in a project on Fund That Flip, you're investing in a Borrower Dependent Note (BDN). The performance of the BDN correlates directly with the performance of a note that Fund That Flip invests in with the redeveloper of the project you've chosen. The underlying note is typically a first-position mortgage or similar security. While the note you purchase is unsecured, the terms of your note give you rights to the proceeds generated from the underlying note that is securing the real estate—hence the name "Borrower Dependent".
How Fund That Flip makes money
There are no out-of-pocket fees for investors. Fund That Flip earns revenue through origination fees, interest rate spread, and pre-funding loans using their own capital. Origination fees are charged to the redeveloper and collected at closing. Interest rate spread is the difference between the interest rate charged to the redeveloper and the rate passed through to investors. By pre-funding loans, Fund That Flip earns the full coupon of the underlying mortgage until it is fully syndicated to investors.
Is it safe?
Fund That Flip's experienced team thoroughly diligences each loan and invests alongside you so that incentives remain aligned. Only 6 to 8 percent of all projects submitted on Fund That Flip meet their underwriting criteria. Each project is managed by a team that has completed at least 4 projects in the last 12 months. Funds are distributed so that the borrower always has meaningful equity in the project. Your investment corresponds to an underlying first-position mortgage. In the event the project doesn't go as planned, your downside will be protected by the value of the real property. Your investment is further insulated by the borrower's 15-20% equity.
To limit the risk of the Company's (Fund That Flip) insolvency, the Company has granted an Indenture Trustee a security interest in all of the underlying loans corresponding to the BDNs and the related payments. The Indenture Trustee may exercise its legal rights to the collateral only if an event of default has occurred under the Indenture. While BDNs are technically unsecured debt instruments, each debt offering is secured by a first position lien on the underlying property (the collateral). The reason that BDNs are not technically secured is that the collateral is not pledged directly to the holder of the BDN but, rather, is pledged to the Indenture Trustee under which the investor benefits as a BDN holder.
Investing in real estate is inherently risky. Each project on the platform has different risk factors which are discussed on each project page. Fund That Flip, although offering unsecured debt instruments, has many measures in place for you to be confident in your investments.
Things to know
You make money on

Interest

Fees

0%

Payout frequency

Monthly

Term of investment

6-12 months

Liquidity

Hard

Open to

Accredited Only
Company
Country availability

US only

Assets under management

$400M

Established

2014

Mobile Application

No
Investment Return Calculator
Calculate your estimated return to reach your investment goals.
Sign up for free to access all features:
Projected return
$2,366.62
Value after fees
$9,366.62
Any references to past performance, regarding financial markets or otherwise, do not indicate or guarantee future results.
Forward-looking statements, including without limitations investment outcomes and projections, are hypothetical and educational in nature. The results of any hypothetical projections can and may differ from actual investment results had the strategies been deployed in actual securities accounts.