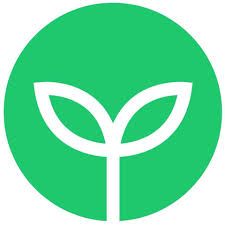 NextSeed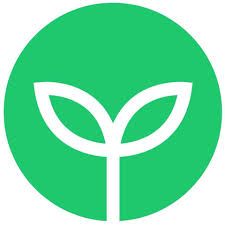 Access unique, pre-vetted investment opportunities. Put your money to work in businesses you understand and projects that create jobs.
Highlights
0 - 1,000%
Asset Class Return•1Y

Overview
NextSeed has empowered everyday investors to invest directly in local businesses, enabling private companies across the US to raise capital directly from their community. With Nextseed you can harness their cutting-edge technology and expertise in private investments to build your portfolio. NextSeed is joining forces with Republic, an industry leader among private investment platforms. Nextseed is bringing their Main Street and debt financing expertise to a robust ecosystem that provides investors with direct access to investments in tech startups, gaming, crypto and real estate assets.
Things to Know
You make money on

Value

Fees

2%

Min Investment

$100

Payout frequency

Asset sold

Term of investment

60+ months

Target Return

Varied

Liquidity

Hard

Open to

All Investors

Mobile Application

No
Top Perks
Less than 3% of businesses that apply are approved and launched.

Invest in small businesses, startups, and commercial real estate.

Create real impact in local communities.
How you make money
NextSeed is the only platform in operation that focuses solely on debt financing as most other platforms are more equity focused. It's like buying bonds instead of stocks. Debt investors typically receive regular cash payments tied to an interest rate or total return. They also offer an Equity based investing option. Once you have made an investment in a startup, you will hold private equity in that company. The value of your stake in the company may increase or decrease over time depending on how the company performs. You will receive cash or stock return on your investment if and when a positive liquidity event occurs – for example, as a result of the company going public or getting acquired by another company. Please bear in mind that startup investments are long-term investments that may take years to become liquid, if they do at all.
How NextSeed makes money
NextSeed charges companies 5-10% of the total raised amount. On any interest or equity distributions paid out to investors, NextSeed charges investors a 2% fee.
Is it safe?
Investment opportunities posted on this website are "private placements" of securities that are not publicly traded, are subject to holding period requirements, and are intended for investors who do not need a liquid investment. Investing in private companies may be considered highly speculative and involves a high degree of risk, including the risk of substantial loss of investment. Investors must be able to afford the loss of their entire investment.
Established

2014

Country Available

Worldwide

Assets Managed

n/a
Reviews
Reviews (0)
No comments yet
Explore Assets
Tether
Farmland
Wine
Art
Real Estate
Robo Advisor
Gold
Bitcoin
Stocks
Lending
Startups
Ethereum
DeFi
Solana
Oil & Commodities
Polkadot
Metaverse
NFTs
Whiskey
Bonds
Platinum
Sports Cards
Dogecoin
Cardano
Ripple
Silver
Music Royalties
Watches