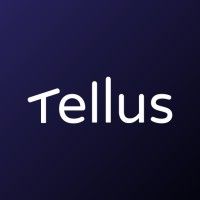 Tellus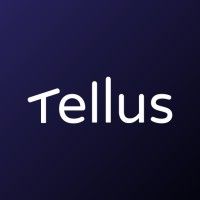 Tellus believes in helping everyday people earn more. From high-yield savings to property management, they're building ways for people to take control of their finances. No fees. No limits. Enjoy the best high-yield savings rate around. 
Highlights
0.20% - 4%
Asset Class Return•1Y

New users automatically get up to 1.5% APY boost for 30 days.
Visit Website
Overview
Tellus offers a high-yield cash management account with interest that pays out and compounds daily. Set up your account within minutes in the Tellus mobile app and begin earning interest right away. No caps. No fees. No limits. Bonus features include world-class real estate property management tools that streamline various processes for landlords, property managers and renters.
Things to Know
You make money on

Interest

Fees

0%

Min Investment

$125

Payout frequency

Daily

Term of investment

Zero

Target Return

3% - 4.5%

Liquidity

Easy

Open to

All Investors

Mobile Application

iOS, Android
Top Perks
The Tellus Boost account offers 3%-4.5 APY, up to 75 times the average national APY. In other words, savers will always benefit with a better interest rate. The 3% base APY can be "boosted" as frequently as daily by taking various actions within the app.

Tellus is safe and secure. Deposits are protected by a pool of recorded deeds of trust.

Rather than waiting until the end of the month, savers earn interest daily and can withdraw their money at any time. Interest is paid daily. Interest compounds daily.
How you make money
Once a user deposits funds, Tellus immediately begins paying interest on those funds. They pay and compound the interest daily so that all Tellus savers can have financial peace of mind and know that their money is working for them non-stop. Interest is paid and compounded daily at 12AM PST, and the funds are automatically added to the user's account. Every time the user logs back into the app, they can see how much they've recently earned. They can see that their interest is earning interest - the magic of daily compounding… There is a minimum balance of $200 required to accrue daily interest. 
How Tellus makes money
Tellus invests in higher-yielding assets secured by residential property so that savers can be assured that they will always benefit with a better interest rate. They generate revenue by issuing loans secured by residential real estate. They use technology and the proprietary data generated by our property management platform to choose opportunities so that they can minimize loss and fraud. This lets them pass the profits onto our customers in the form of highly competitive yields. 
Is it safe?
The risks of using Tellus are minimal. Users are not exposed directly to the underlying Real Estate loans risk which is born by Tellus itself. Deposits are protected by a pool of recorded deeds of trust. They are absolutely serious about keeping the Tellus community a safe place for our users and partners. Tellus and their banking partners will report and prosecute any fraud incident. 
Established

2016

Country Available

Worldwide

Assets Managed

n/a
Reviews
Reviews (3)
If you are not invested here, you are losing money on a daily basis. Great investment!
I've never seen an account that accrues interest on a daily basis! I've been able to average around a 3.5-4.5% APR because of the different activities you can do every day to boost your interest rate. You guys should give this a shot!