Binance USD (BUSD): What You Need to Know About Binance's Stablecoin
Binance's stablecoin, BUSD, is one of the most popular thanks to its stability, transparency, and high interest rates.
Many companies on MoneyMade advertise with us. Opinions are our own, but compensation and in-depth research determine where and how companies may appear.
Crypto
Technology
Global Markets
In the ever-evolving world of cryptocurrency, stablecoins have been the talk of the town lately. Not only do stablecoins offer a marriage between the stability of fiat currency and the decentralization of cryptocurrency, but it's also possible to earn passive income with them. And the biggest crypto exchange on the market, Binance, created one of the most popular stablecoins, Binance USD (BUSD).
Here's what you need to know about the beloved Binance stablecoin, Binance USD (BUSD)—from whether or not it's safe to how you can earn interest on it.
Does Binance have a stablecoin?
The Binance stablecoin, issued by Binance and Paxos, is called Binance USD (BUSD). It's pegged to the US dollar at a 1:1 rate, so one BUSD is worth $1.00 USD. The stablecoin is fully backed by cash and cash equivalent reserves of USD, and those reserves sit in FDIC-insured banks. It's one of the top stablecoins, with a market capitalization of $13.77 billion as of December 2021. That makes it the third-largest stablecoin by market cap.
What you need to know about Binance's stablecoin: Binance USD (BUSD)
When it comes to stablecoins, Binance's stablecoin is one of the most established and trusted. For starters, BUSD is one of few stablecoins that provides monthly audit reports to verify its reserve assets. It's also compliant with regulations set by the New York State Department of Financial Services (NYSDFS). For these reasons, BUSD is considered to be one of the safest stablecoins on the market. In addition to stability and transparency, because BUSD is issued by one of the largest crypto exchanges out there, it's accepted by most exchanges and major wallets and has great growth potential.
Binance doesn't charge any binance stablecoin fees when buying BUSD on their exchange as long as your making purchases with USD via wire transfer or your BUSD cash wallet. There are also no transaction fees on Binance to convert stablecoins between BUSD and USDT, BUSD and USDC, BUSD and PAX, and BUSD and TUSD.
Binance USD (BUSD) interest rate
One of the most attractive features of stablecoins is stablecoin interest rates, which are very high and allow investors to earn money on their stablecoins by depositing them into an interest-bearing account. Binance stablecoin interest rates are generous—by converting your USD to BUSD, you can earn up to 15% interest. Platforms like BlockFi also allow you to earn up to a 9% APY on various stablecoins like BUSD.
Binance stablecoin staking
The act of depositing crypto into an exchange or wallet that offers interest and/or other rewards is called staking. This is often done with stablecoins due to their stability relative to other cryptocurrencies. Crypto exchange Binance offers stablecoin staking opportunities for several supported coins, including VET, XTZ, ATOM, EOS, ONE, and ALGO. All you have to do to stake with Binance is deposit supported coins and start earning. If you're looking to take advantage of staking with Binance USD (BUSD), some favorites for high stablecoin interest rates include Beefy Finance and Autofarm.
While BUSD is one of the most trusted stablecoins, Tether (USDT) is the most popular stablecoin with a market cap of over $74 billion. When comparing BUSD vs USDT, they're similar in that they're both pegged to the US dollar at a 1:1 rate. In other words, one Tether is worth $1.00 USD.
That said, in terms of stability and trustworthiness, USDT is generally ranked below BUSD. Audits haven't verified that USDT is actually backed by reserve assets, and in fact, the issuers of USDT have been involved in numerous lawsuits regarding false claims they've made about being fully backed. While BUSD is issued by a trusted entity (Binance), the issuers of Tether have been far from transparent, leading to a general lack of trust in USDT.
How to buy Binance's stablecoin BUSD
Not surprisingly, you can buy Binance's stablecoin, BUSD, on Binance without incurring any fees. As one of the most popular stablecoins, BUSD is also available on a number of other crypto exchanges, including and Crypto.com, which charges no trading fees.
You'll need to fund your account with USD first, and you'll probably want to open a wallet for your crypto. While you can keep your crypto on an exchange, there are a number of benefits to using a crypto wallet vs exchange to store your coins. If you want to take advantage of staking Binance's stablecoin, you can also earn interest on your BUSD with Crypto.com
True or False:
Binance is the largest crypto exchange, and its stablecoin—Binance USD—is also the largest stablecoin excluding Tether (USDT).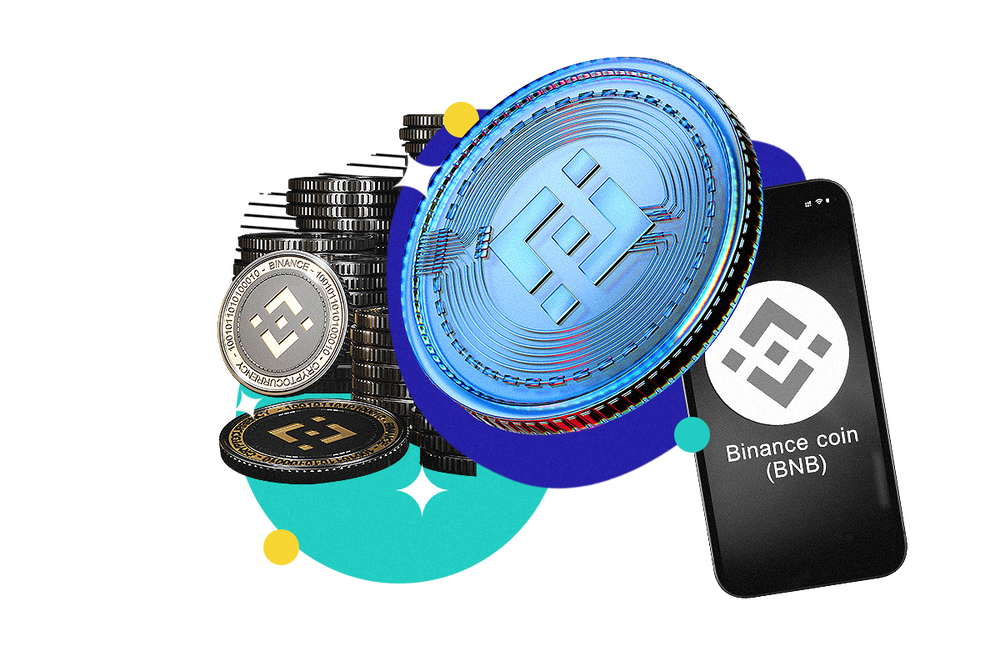 Find your next investment