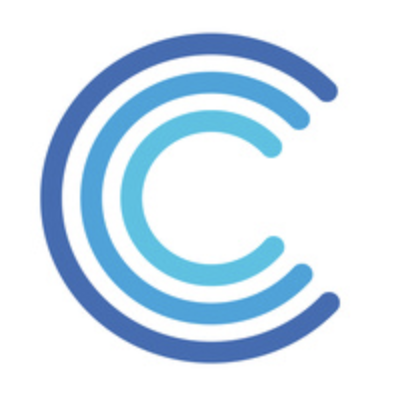 Own real shares of sports history.
Looking for a Collectable.com review to help you decide if it's the right investment for you?
Whether it's a vintage sports card, game-used items, championship rings, or autographs of your favorite athletes, high-end sports memorabilia are extremely prized possessions.
The category contains a few crucial factors that create a strong investment thesis: rarity, scarcity, cultural and historical relevance, and nostalgia. The combination of passion and profits makes these sport investments a viable alternative asset class to diversify one's portfolio.
Plus, the data even suggests the memorabilia market has outperformed the stock market over long periods of time!
However, these mementos can be so valuable that they are often out of reach for the average collector, investor, and sports fan.
Collectable is changing that.
Collectable is an online investment platform that gives investors from all income brackets the opportunity to invest in fractional ownership in the iconic sports collectibles.
In this detailed Collectable review, we'll walk you through what it offers, how to get started, its annual returns, and much more.
Investment type
Sports memorabilia.
Minimum Investment
Varies per offering - but the average is $20.
Annual returns
Varies per offering.
Maturity period
Varies per offering.
Open to investors outside the US
No, Collectable is only available to residents of the United States over the age of 18 with a valid social security number. International expansion is possibly coming in 2021.
pros
Available to accredited and non-accredited investors

All offerings are registered with the SEC

Assets are insured and stored in bank caliber vaults

Very low minimum investment amount

Investors can view their investment items in person

Gives athletes the ability to share a piece of their career with fans
cons
Lower liquidity when compared to other asset classes

Short track record - launched in 2020

Not available to investors outside the US
Best for
Those looking to invest in sports memorabilia to diversify their portfolio

Sports fans looking to own a piece of valuable sports history

Investors looking for long-term investments
What is Collectable?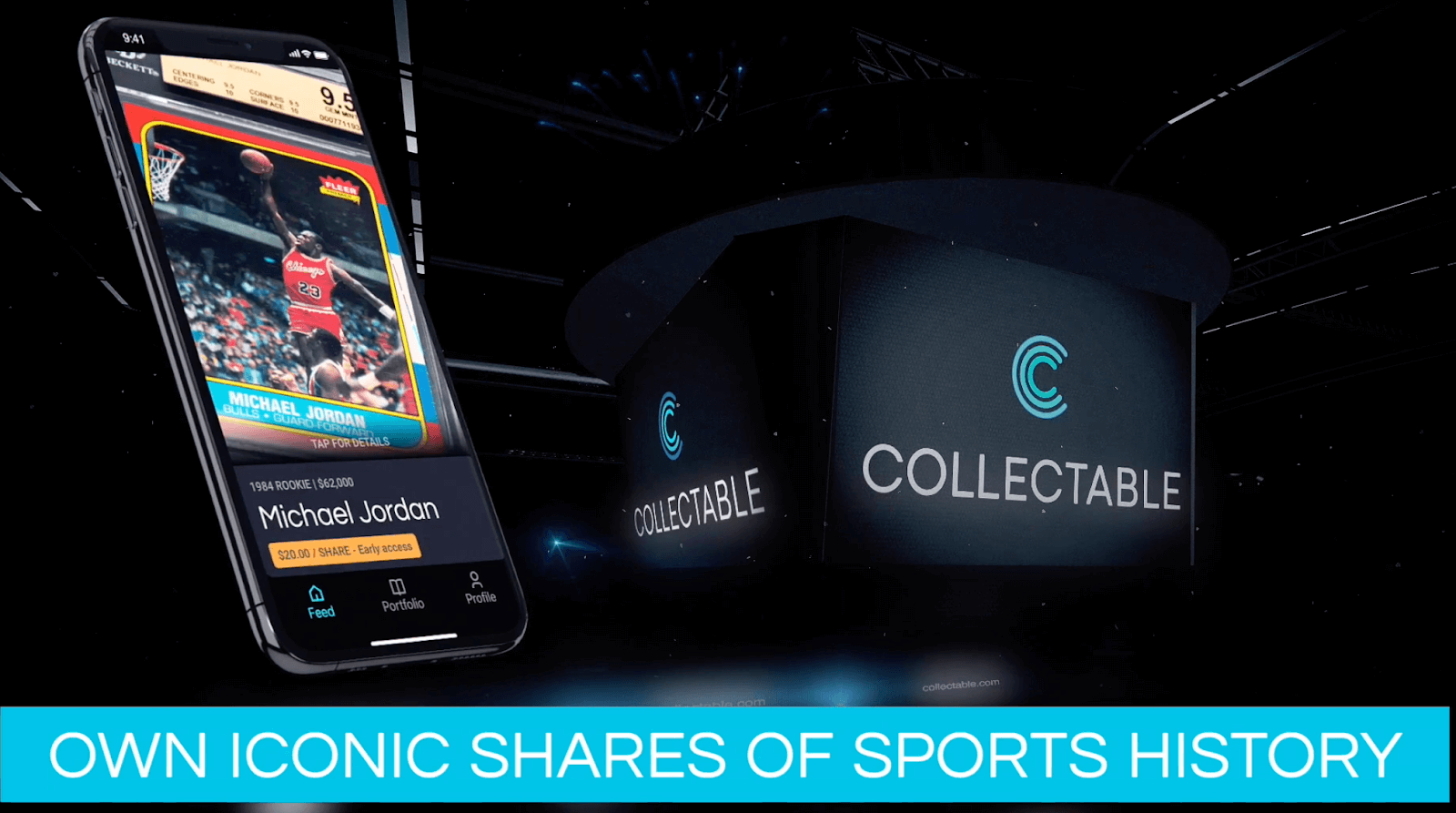 Founded by Jason Epstein and led by Ezra Levine, Collectable is an online investment platform and community for sports fans looking to invest in sports memorabilia.
The company allows investors to purchase fractional ownership of rare, valuable, and culturally significant sports collectibles.
Who should use Collectable?
Collectable is an ideal investment platform for:
Sports fans looking to own a piece of sporting history.
Investors looking to diversify their portfolio with an alternative investment like memorabilia.
Investors interested in long-term investments as there's no guaranteed time frame within which a collectible will sell and generate returns for investors.
Investors keen on investing in shares of valuable sports memorabilia and selling those shares at a later date, potentially benefiting from their value appreciation over time.
How does Collectable work?
1. Advisory board selects memorabilia
Collectable's team and board of advisors, comprised of industry experts, curate the offerings (memorabilia) based on desirability, scarcity, authenticity, and market demand.
Items are sourced from collectors, dealers, auction houses, and individuals from all over the world.
2. Shares in the item are offered to investors
Once the item has been selected, Collectable and its advisory board will determine how many shares to issue and what each share will cost.
The price is determined by several factors, including recent comparables, independent appraisals, and expert opinions.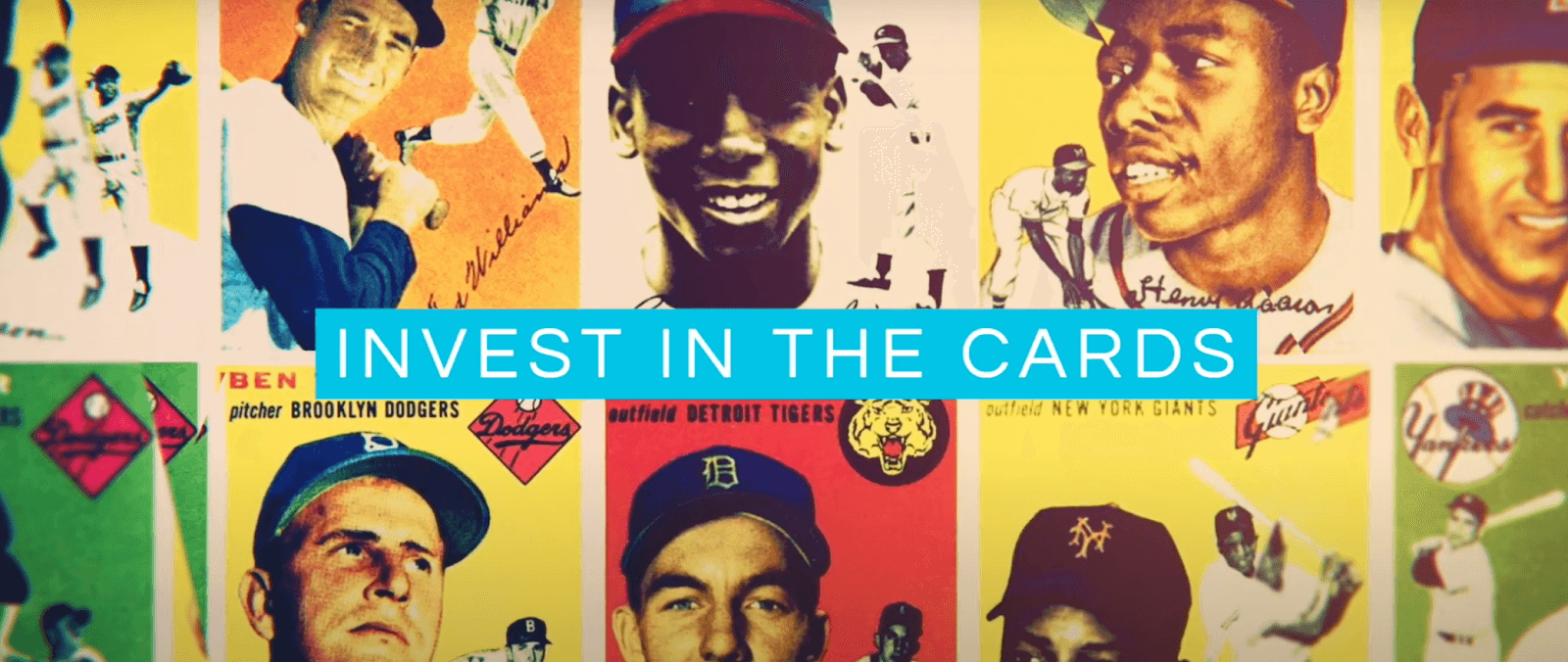 3. Investors buy shares
The shares will be put up for sale, and investors may purchase as many as they want.
4. Funds go into lockup
Once investors have purchased all the available shares, there is a 90-day lockup period. It's important to note that investors won't have access to the money invested for those 90 days. Investors won't be able to sell shares during this period either - unless the item is bought out at a premium during this period.
5. Items are traded on the secondary market or bought out
Items that are purchased will trade on Collectable's secondary market for users to buy/sell/trade. Items may also be acquired from Collectable's platform.
If Collectable receives an offer for an item, shareholders of that item will be notified and a vote will be held. If the majority of shareholders vote to sell the item, Collectable will proceed with the sale and distribute the profits to shareholders.
Collectable features
Here are the key features of Collectable:
1. Collectable offers maximum sellers flexibility
Thanks to Collectable's consignment feature, anyone with valuable sports memorabilia can contact Collectable to sell a stake in their items on the platform. This allows sports collectors to share their hobby and collection with like-minded enthusiasts.
Collectable's expert acquisition team will then curate the consignments and decide what goes on the platform. This is also an excellent way for professional athletes to share a piece of their career with fans and interact with them in shareholder-type events.
For example, NFL all-time leading Rusher, Emmitt Smith, was the first professional athlete to partner with Collectable.
Collectable will even allow memorabilia sellers to sell a stake in their items while maintaining a majority owner status. However, they have to offer at least 15% of the asset's value to investors.
2. New investments are available every week
Collectable provides one amazing offering after another, with shares in new items available every week.
With items like a 1953 Mickey Mantle baseball card and the original "Rumble in the Jungle" Championship Belt worn by Muhammad Ali, investors are sure to find something they like.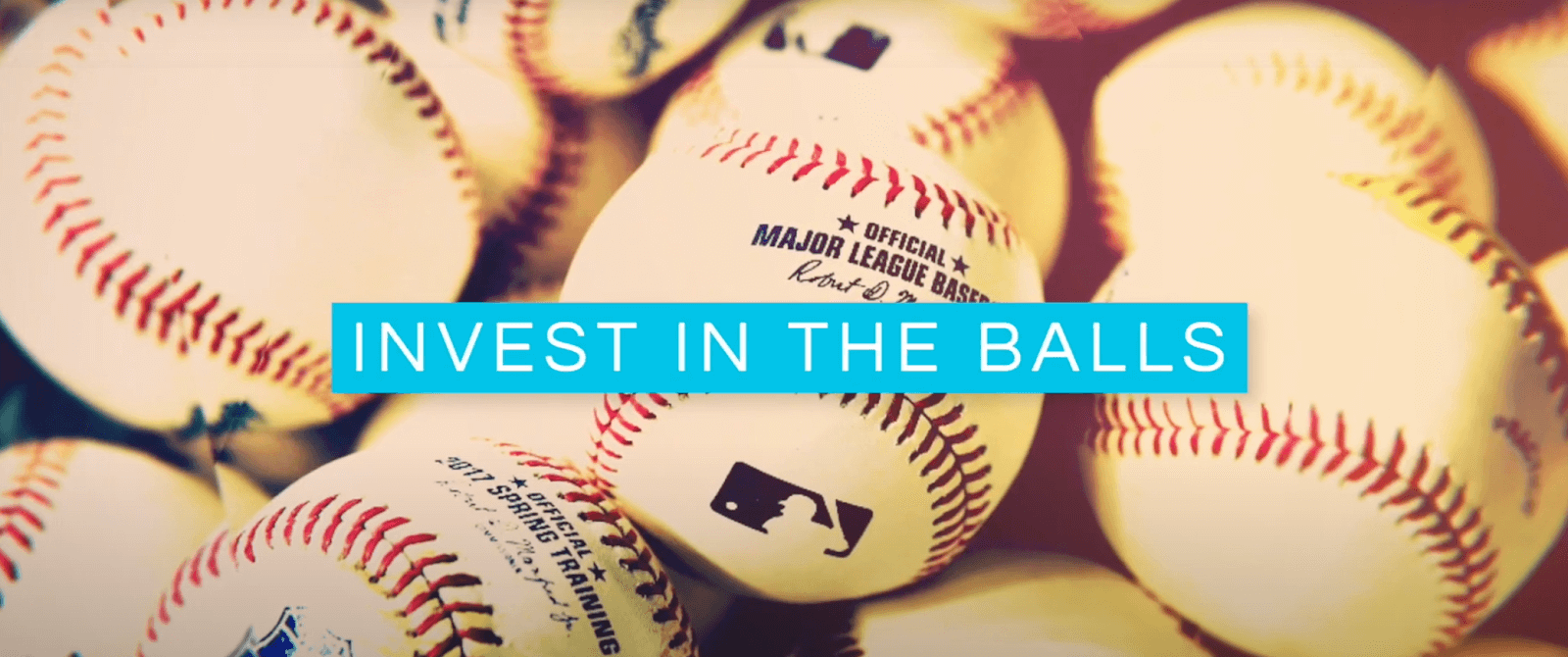 3. Upcoming secondary market
Collectable has partnered with Templum Markets LLC to provide a secondary market for investors. Here, users will be able to buy and sell fractional memorabilia shares with other users.
Note: This feature is launching in 2021.
4. Items are on display
Collectable stores the items either in Miami, LA, or New York, where investors may go and view the items they've invested in.
5. Multiple security measures
Collectable fully insures all assets and stores them in bank caliber vaults with state of the art monitoring systems.
How to get started with Collectable
The following steps will show you how to start investing through Collectable:
Step 1. Begin by downloading the Collectable app on your Android or iOS phone.
Step 2. In the app, provide the required information like your income, net worth, risk tolerance levels. This helps Collectable determine your suitability for investments.
Step 3. You'll now have to verify if you're an accredited investor or not. Collectable is open to non-accredited investors as well, but some investments may be reserved for accredited investors.
Step 4. Fund your account. You can do this by linking your bank account to Collectable via Plaid. You can also fund your account by linking your credit card, via an ACH transfer, or by wire transfer.
Step 5. After you've purchased your shares, complete and sign a Subscription Agreement to finalize the trade and reserve your shares.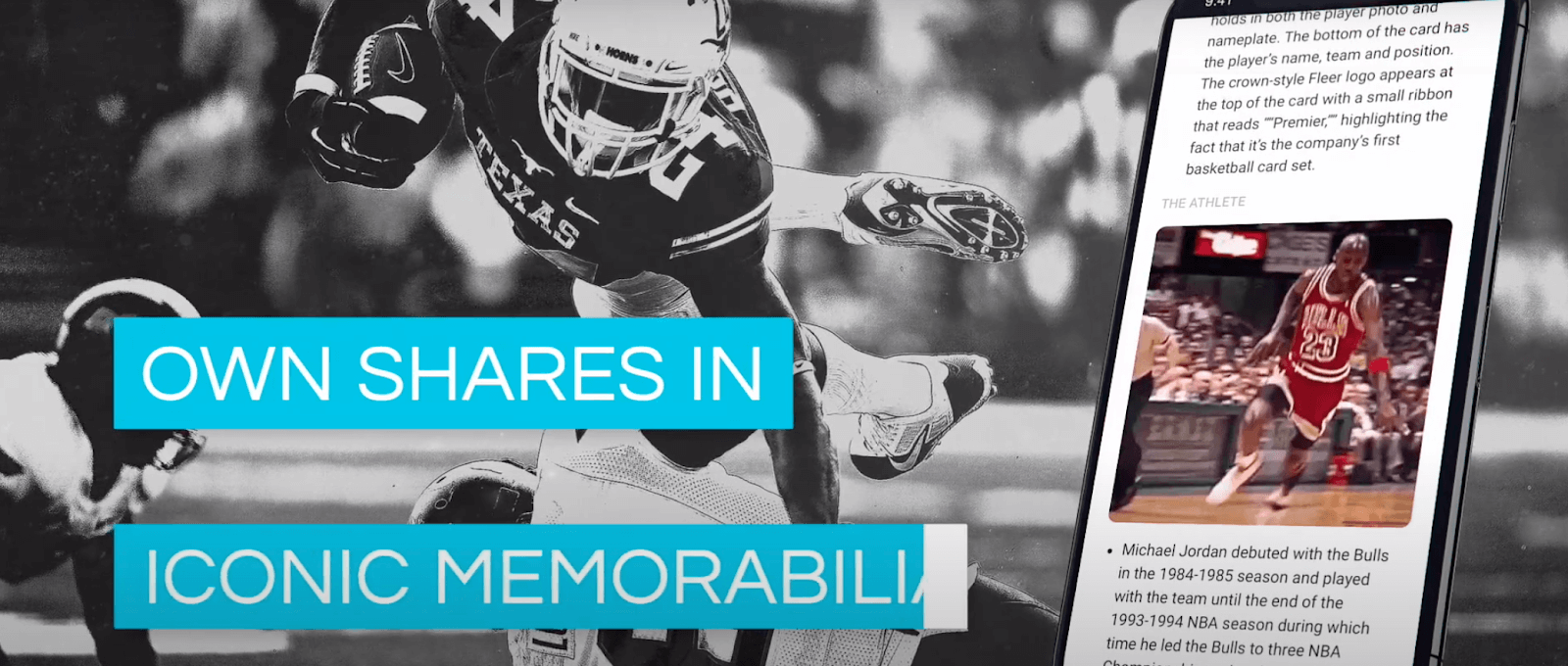 Collectable fees
Collectable charges the following fees:
Collectable charges a sourcing fee of between 0-10% - payable in either cash or equity on top of the appraised value.
Once the secondary market goes live, users will also be charged a market trading fee per transaction by the broker-dealer.
Collectable Potential Returns
In 2020, Collectable sold a Patrick Mahomes rookie card for $182,500 after investors bought into the offering at $135,000 - a 35% return in just one month!
Shareholders voted to accept the deal by a 68% majority. For investors, these profits were distributed to those who held shares in the item.
For those investing through Collectable, profits also stem from the rise in the value of the collectible, which proportionally raises the value of the investor's shares. Once the secondary market is operational, you can benefit from buying shares when the prices are low and selling when high.
Collectable Historical Performance
Since January 2008, high-value sports collectibles such as professionally-graded trading cards, as measured by the PWCC500, have outperformed the S&P500 by 81%!
Pros and Cons of Collectable
Here are the advantages and disadvantages of investing through Collectable:
Pros
Accredited and non-accredited investors have an opportunity to invest in shares of rare sports collectable items like rare baseball cards or a Super Bowl ring that may otherwise be out of reach for them.
Every offering available on Collectable has been registered with the SEC (Securities and Exchange Commission) and reviewed by a FINRA-registered broker.
Assets are insured and stored in bank-caliber vaults with surveillance.
Very low minimum investments - some offerings are as low as $1.
New investments are available every week.
Cons
Less liquidity than other asset classes like stocks and bonds (this is a general drawback of investing in collectibles).
Short track record as Collectable was only formed in 2020.
Not currently available to investors outside of the US.
Risks of Investing Through Collectable
Before investing with Collectable, keep these points in mind:
1. The value of the item, like a Topps baseball card, is associated with a certain person or group, or in connection with certain events. If these people were to lose face in the public's eye, the value of the item might decline.
2. There is no guarantee that the invested item will sell quickly as this is a niche market with few buyers.
Conclusion
Whether you're a seasoned sports memorabilia investor or new to the industry, Collectable is a great investment platform to diversify your portfolio.
However, before deciding to invest with Collectable, keep in mind that they have a limited track record, and some items may take a while to be sold.
Ultimately, by providing investors with a steady stream of new investment opportunities and the ability to own a piece of sporting history, Collectable remains a unique, attractive investment option.