Roofstock Review
Roofstock Review: Purchase Investment Properties or Buy Into Real Estate Portfolios
Roofstock offers the chance to purchase rental properties directly or obtain passive income through a Roofstock One Investment.

Published Jan 22, 2022•Updated Jun 21, 2022
Real Estate
Passive Income
Accredited
Roofstock was started with the goal of "building the world's leading real estate investment marketplace." The company aims to make the process of buying or selling investment properties easier for those who use the Roofstock Marketplace. It also allows accredited investors to purchase a stake in fully-managed properties with as little as a $5,000 investment.
This Roofstock review can help you to better understand what this unique platform does and whether it's worth investing in
Borrow our cheat sheet
MoneyMade member rating
4.0
Pros and cons
Pros
Roofstock connects you with providers during and after your transaction
Closing on your property is very quick
Roofstock One has a low minimum
Cons
You must be an accredited investor to invest in Roofstock One
Your investment is illiquid
What is RoofStock?
Roofstock is an investing platform focused on real estate investing. You can either find properties to purchase that you'll own directly on the Roofstock Marketplace or can buy shares of common stock in Roofstock One, which allows those looking for passive income to build portfolios that provide fractional ownership interests in fully-managed properties.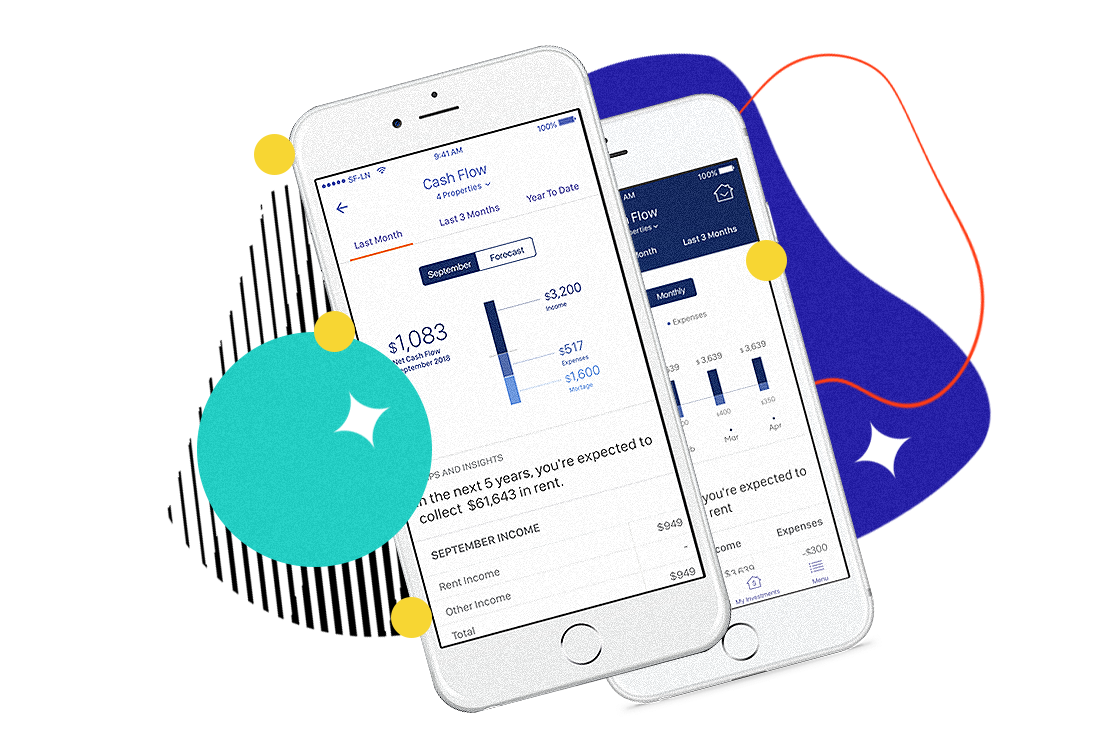 How does Roofstock work? 
Roofstock works differently depending on whether you're interested in the Roofstock Marketplace or Roofstock One. 
The Roofstock Marketplace allows you to use customized filters to search for individual properties to buy, or to search for bundled portfolios of properties to purchase. You can search based on the property list price, the return you desire, the location and other specific criteria. Once you've found a property, you can submit an offer for free. 
If your offer is accepted, you'll pay Roofstock's fee and Roofstock will manage the closing of your transaction for you. Roofstock will help you get your property to closing within 15 days for cash transitions or 30 days for financed transactions. Roofstock will also connect you with partners including lenders; insurers; and property managers. 
Roofstock One serves as an alternative to directly investing in real estate. If you are an accredited investor, you can buy into Roofstock One with a $5,000 minimum investment. This allows you to avoid going through the process of obtaining a mortgage, directly buying a property, fixing it up, and finding a manager for it. 
Instead, you can easily build a customized portfolio of properties that you own a fractional share of and that are completely managed for you. You receive pro-rata quarterly distributions based on the income the properties in your portfolio produce, minus any expenses. 
Who can invest with Roofstock? 
You can invest with Roofstock One only if you are an accredited investor. To be classified as an accredited investor, you must have $1 million in assets not including your primary home or you must meet certain income requirements. You must have had an income of $200,000 or more for the past two years or $300,000 or more in combined income with a spouse. You also must expect to continue to earn income at that level. 
You can invest with Roofstock Marketplace if you have the cash to pay for a rental property or can get approved for financing to purchase a rental property.  You will also need an Individual Taxpayer Identification Number (ITIN). You do not need to be a U.S. citizen or have a green card but will need two types of valid identification, which can include a valid foreign or U.S. passport and a photo ID, such as a driver's license.
Where Roofstock gets it right
Roofstock has a solid partner network to help with all aspects of your transaction 
Finding the right lenders, insurers and property managers can be tricky, especially for new investors in commercial real estate. Roofstock has a trusted partner network and can connect you with the support and services you need during and after your property purchase. 
Closing on a rental property is quick and easy
Roofstock manages your transaction and helps get you to closing quickly. It typically takes 15 days to close on properties purchased through Roofstock if you're buying your rental property in cash. If you're financing, it takes around a month. This can be a faster process than a traditional real estate closing. 
Roofstock One has low minimum investment requirements 
If you choose to invest in Roofstock One, you can diversify into commercial real estate investing with as little as a $5,000 investment. This is lower than many competitors, such as Origin Investments which requires a $50,000 or $100,000 minimum investment to buy into real estate funds.
Where Roofstock could do better
You must be an accredited investor to invest in Roofstock One
If you want to invest with Roofstock One, you must be an accredited investor. Many people cannot meet these requirements, which typically mandate an annual income of $200,000 for individuals or $300,000 for married couples OR assets of at least $1 million outside of the primary home. 
Your investment is illiquid
When you buy a rental property on Roofstock Marketplace, you will take full ownership of the property and would need to find a buyer for it in order to cash out your investment. If you invest in Roofstock One, you must leave your money invested for at least five years. Both investments, in other words, require tying up your money for a long time. 
Fees can be high
Roofstock Marketplace charges a fee of 0.5% of the contract price or $500 (whichever is higher) when your offer on a property is accepted through the Roofstock Marketplace. This is on top of traditional real estate closing costs and can make your purchase much more expensive just for the transaction management Roofstock provides.
Can you really make money on Roofstock?
Your ability to make money on Roofstock depends on the underlying performance of the properties that you're investing in.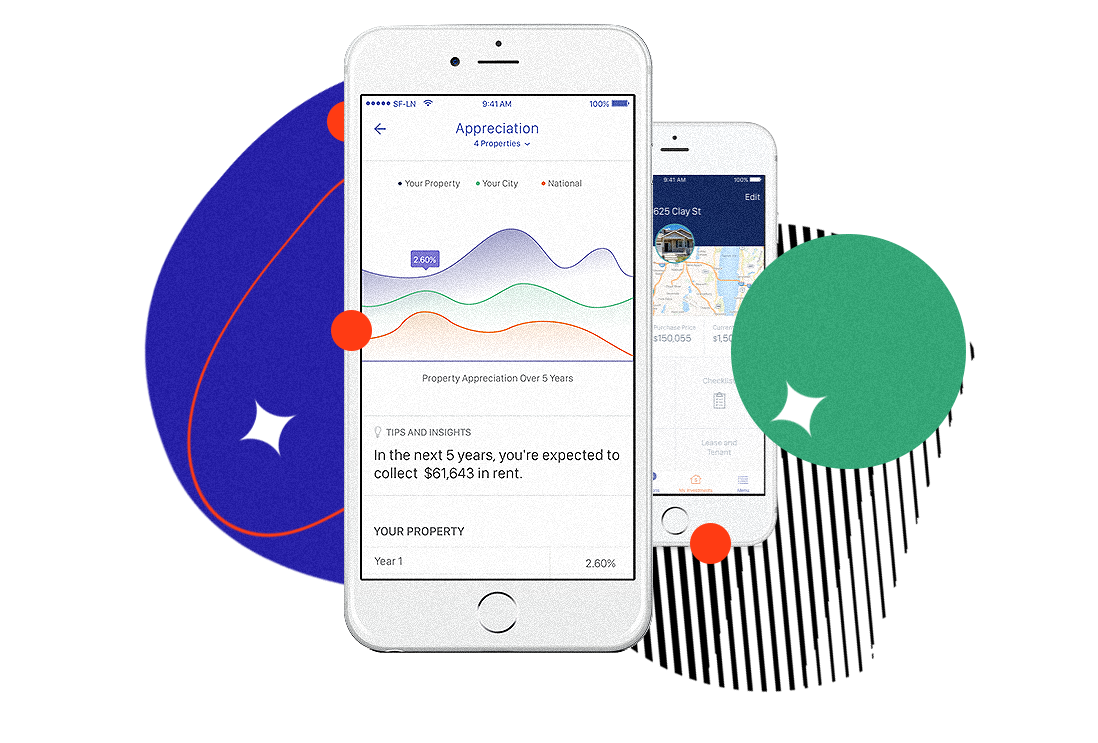 How do I make money with Roofstock? 
You make money with Roofstock Marketplace if the rental property you purchase produces sufficient rental income to turn a profit after expenses and/or if the property appreciates in value. Roofstock indicates that there are currently many rental homes listed for sale on their platform that offer a 7.5% or higher return on investment.  
You can also make money on Roofstock One when properties perform well. The properties are managed for you and you receive pro-rata quarterly distributions of any profits your properties earn after expenses. 
How do I cash out with Roofstock? 
You can begin earning rental income immediately from properties purchased through Roofstock Marketplace. Your property manager will collect and distribute rental income. If you want to cash out of your investment, you would need to find a buyer for your rental property. 
If you invest in Roofstock One, you will receive quarterly distributions when funds are available. Distributions are made on or before the 15th of February, May, August and November. There is currently no secondary market to resell your Roofstock One shares but you can sell them back to Roofstock at the end of your five year commitment period. 
Roofstock vs traditional investing 
Investing in Roofstock One or buying rental properties through Roofstock is a much less liquid investment than investing in stocks or ETFs. Your returns can vary substantially depending on the properties purchased, so it is difficult to compare performance with other assets. However, adding real estate to your portfolio can provide diversification and reduce your overall investing risk.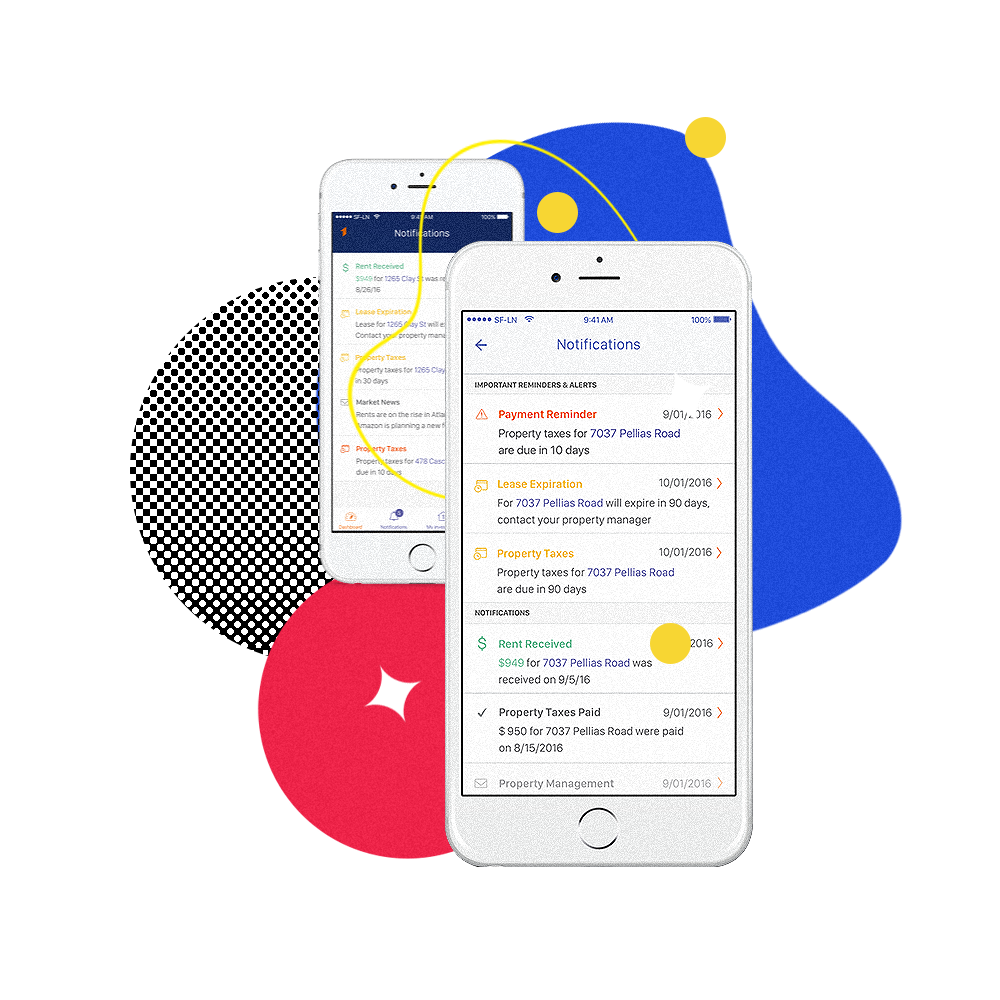 What other people are saying about Roofstock
Roofstock has received some positive feedback from past users. "Sometimes the customer service reps are flakey, but otherwise I've had success with them," one Reddit user commented. 
However, others have commented that the properties on Roofstock are the "dregs of the market," and usually include homes that are overpriced, in need of a lot of work, or that have non-paying tenants.
Are there other apps like Roofstock?
There are many different online websites that allow you to invest in real estate. Roofstock is unique in that it helps you to find properties to purchase directly, while many other sites only allow you to buy into funds that give you indirect or fractional ownership of real estate (like Roofstock One does).
Fundrise is one example of a competitor that allows you to buy funds that own real estate. But Fundrise doesn't require you to be an accredited investor as Roofstock One does. Fundrise also has a much lower investment minimum, allowing you to get started investing with as little as $10 for their basic account.
Origin Investments is another competitor that allows you to buy actively managed real estate funds. You must be accredited to invest with Origin, and you will need to invest at least $50,000 or $100,000 depending on your chosen fund. However, Origin provides much more information about the past performance of its funds than Roofstock does so those who want to see a track record of success may prefer Origin Investments if they can meet its minimums. 
Roofstock

Fees

Minimum investment

Average returns

Risk Level

Available on

iOS

Android

Review

 
Our hot take on Roofstock
If you're looking for a service that simplifies the process of purchasing rental properties or you're an accredited investor interested in buying fractional shares of rental properties with a low minimum investment, Roofstock may be a good option for you. 
The minimum investment for Roofstock One is lower than many, but not all, competitors. And Roofstock Marketplace connects you with the providers to make managing your property easy. But be aware of high fees for Roofstock Marketplace and strict requirements for investing with Roofstock One.
I'm in! How do I sign up for Roofstock?
1.

Sign up for MoneyMade

Real estate is part of a diversified portfolio but you'll want to invest in other assets as well such as stocks and ETFs. MoneyMade makes it easy to keep track of all of your different investments using one simple dashboard. Get started by signing up for a MoneyMade account so you can easily monitor your Roofstock portfolio along with your other investment accounts.
2.

Click through to Roofstock

Follow the link to Roofstock from MoneyMade so you can open up your account with the real estate investing platform.
3.

Select "Sign Up"

Roofstock has a "Signup" button on its website in the upper right corner. Click on "Sign Up" to begin the process of opening your account.
4.

Provide the requested information

This includes: your first and last name, your phone number, your email address, a password, and how you heard about Roofstock.
5.

Begin browsing properties

You can then search for properties in order to find one you're interested in buying and begin the offer process.
Explore Assets
Click an asset to learn more
Dogecoin
Music Royalties
Tether
Farmland
Wine
Art
Real Estate
Robo Advisor
Gold
Bitcoin
Stocks
Lending
Startups
Ethereum
DeFi
Solana
Oil & Commodities
Polkadot
Metaverse
NFTs
Whiskey
Bonds
Platinum
Sports Cards
Cardano
Ripple
Silver
Watches