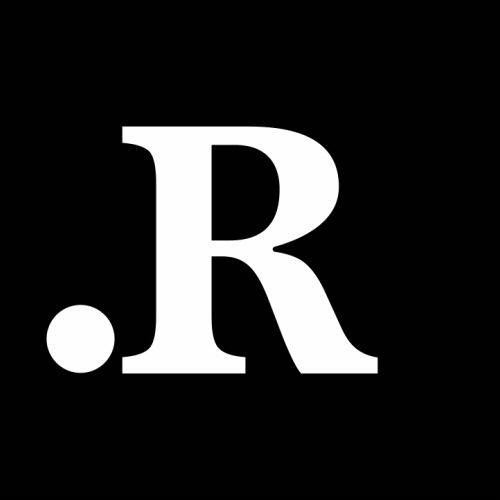 Premium investing made easy.
Looking for a detailed Round Investments review?
Round is an actively managed investment platform that aims to outperform the market during periods of growth and protect investors during downswings.
Traditionally, getting active portfolio management on an institutional level was reserved for investors with a substantial amount of money. As a result, many everyday investors miss out on this opportunity to grow their money with the help of dedicated investment professionals.
However, Round now provides a low-cost entry into the world of active portfolio management for everyday investors.
But how does Round work?
And what are the costs, potential returns and pros & cons involved?
In this detailed Round Investments review, we will walk you through what it offers, how to get started, its annual returns, and much more.
Investment type
ETF, mutual funds, alternative asset classes, and a range of other asset classes.
Annual Fee
0.5% annually. The monthly fee is waived during any months your portfolio has a negative performance. Fees for Private Clients vary.
Annual Returns
Round started operations recently, so no annual return reports are available yet
Open to investors outside the US
No. Round Investments is only open to US citizens, residents, and visa holders with a valid SSN.
pros
Actively managed portfolio.

Private Client has a lower, $100k minimum

Diverse and tailor-made investment portfolios.

Support for investing with IRAs.

No performance-based fees (commission-free)
cons
The management fee is higher than most traditional robo-advisors. (it's still far less than what you'd pay for an actively managed portfolio by an expert financial advisor).

No Android investment app.
Best for
Investors looking to benefit from the expertise of top-level Wall Street fund management firms.

Investors who prefer active portfolio management, but lack the money, experience, and time to do so.

High-net-worth investors who are looking to invest with investment accounts of over $100,000
What is Round?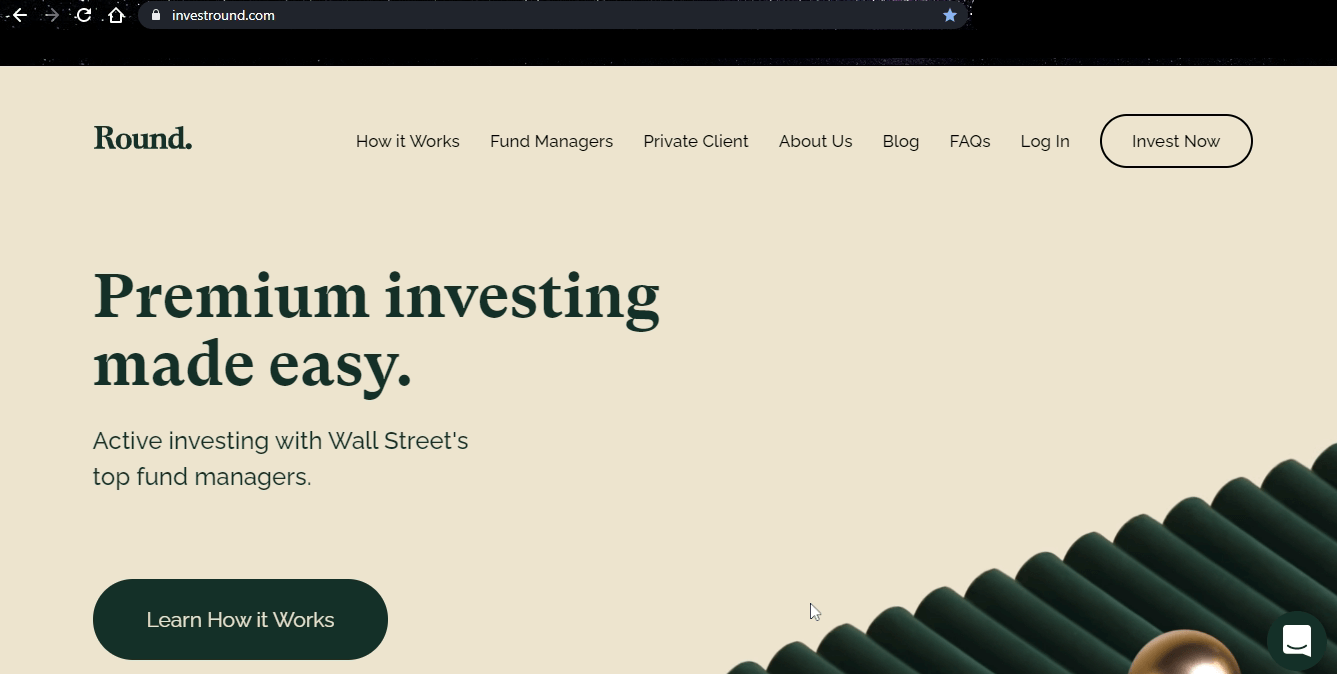 Round is a Los Angeles based investment platform that focuses on active investing with the goal to yield consistent, strong returns. Their investments also try to shield investors from downward market swings to protect their capital.
Round is technically classified as a robo-advisor; however, it doesn't operate like one.
While most traditional robo-advisors take a passive approach to investing, Round actively invests with actual fund managers who regularly manage your portfolio.
Every fund management firm on the platform invests in a diverse range of asset classes like high-growth stocks, infrastructure, and other alternative assets like Aircraft ABS.
While Round's primary focus is on retail investors, angel investors and venture capital titans with experience in funding can also make use of Round's premium, Private Client offering.
Who should use Round?
Round is an ideal investment platform for:
Affluent investors looking to invest over $100,000 can make use of Round's Private Client offering.
Investors who care about quality and want to benefit from the expertise of top Wall-Street fund management and stock trading firms that would otherwise only cater to very high net worth clients in Round's Premium offering.
Investors who prefer active portfolio management but lack the time and know-how for it.
How does Round work?
Here's a look at how Round works:
1. Onboarding
You'll be asked to provide your financial goals, your current financial situation and your risk tolerance - which will help them get an idea of how to develop your portfolio.
2. Curating
Once you provide Round with your personal financial information, the firm curates a recommended portfolio of assets that best suit your needs.
This portfolio may include investments with management firms and Round partners like PIMCO, Brookfield, Highland, Guggenheim and Gabelli - as well as other fund managers.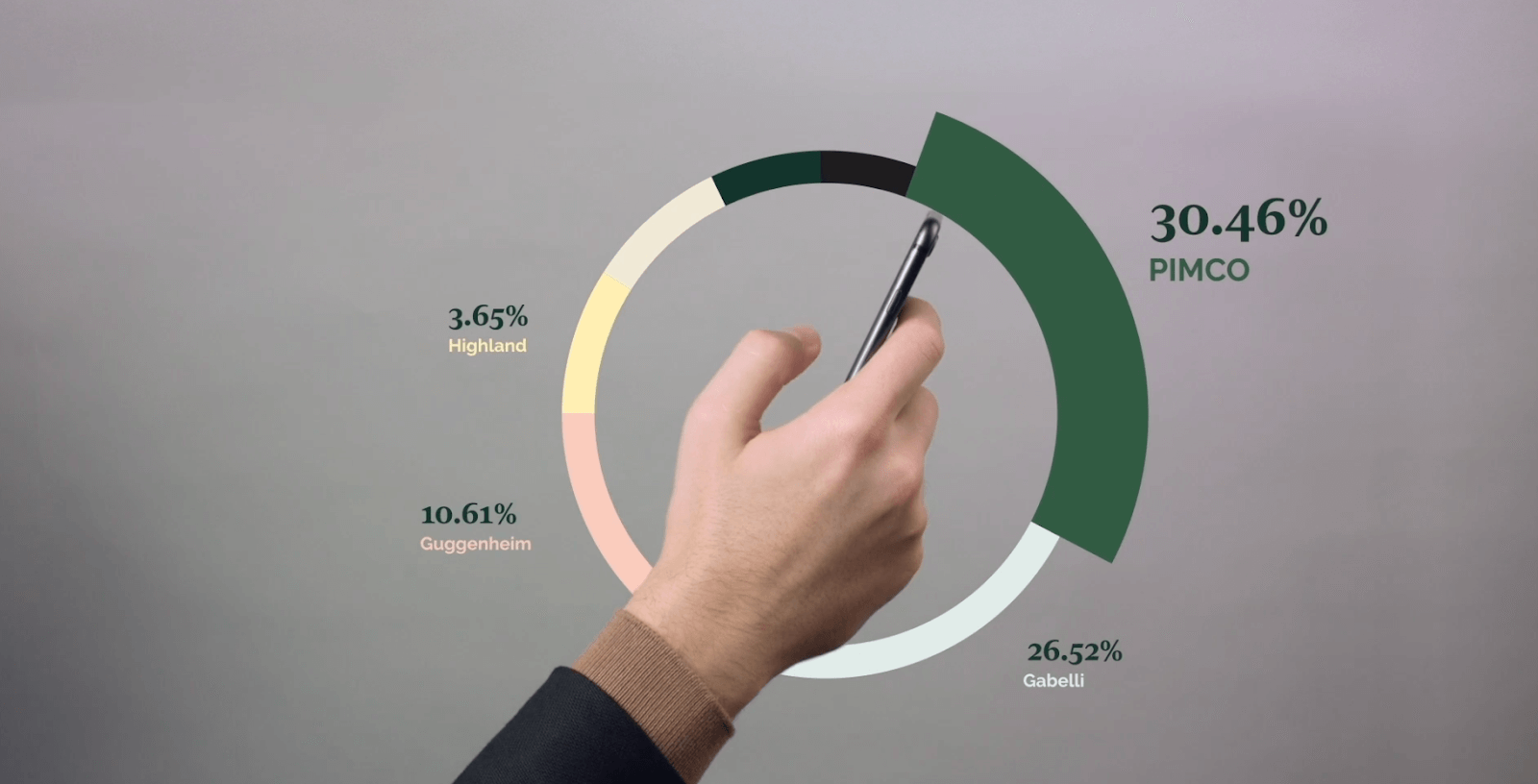 3. Managing
The fund manager will actively manage your investment every day.
You can expect your money to be invested in a range of asset classes, from stock market investments and bonds to real estate and collateralized loan obligations (CLOs).
4. Adapting
Round will continue to analyze and update your portfolio based on economic and real-time market data.
Round features
Here are the key features of Round Investments:
1. Portfolios Are Actively Managed By Internal Institutional Team
Most robo-advisors are services that provide algorithm-driven passive recurring investment solutions.
However, Round is different.
Even though Round uses algorithms to decide on initial portfolio allocations, your money is actively managed by their internal team of former institutional investors. They then analyze the universe of funds and pick the top funds for you - unlike traditional passive robo-advisors with static portfolios and investment advice.
2. Investments Are Diversified Among A Broad Range of Asset Classes
Round has many fund managers on the platform that invest in a wide range of asset classes. Here are just a few of them:
Guggenheim - CLOs, Aircraft ABS, Whole-Business ABS, High-Yield Bonds.
DoubleLine - Agency MBS, Non-Agency MBS, CMBS.
Highland - CLOs, Private Equity, Leveraged Loans, Distressed Investing.
Gabelli - Merger Arbitrage Strategy, Value Stocks, Growth Stocks.
PIMCO - Government Bonds, Industrial-Grade Corporate Bonds.
Brookfield - Real Estate, Infrastructure.
3. Minimum Initial Investment of $500
With Round, you can get started with an investment account minimum of just $500, and your money is then managed by the same expertise that handles the finances of millionaires. Private Client has a minimum of $100,000 and is comparable to offerings with multi-million-dollar minimums.
4. Customer Support Via In-App Chat And Email
Want to change up your portfolio or liquidate your investment?
Contact Round's customer support team via their in-app chat or email to ask any questions or make changes to your account.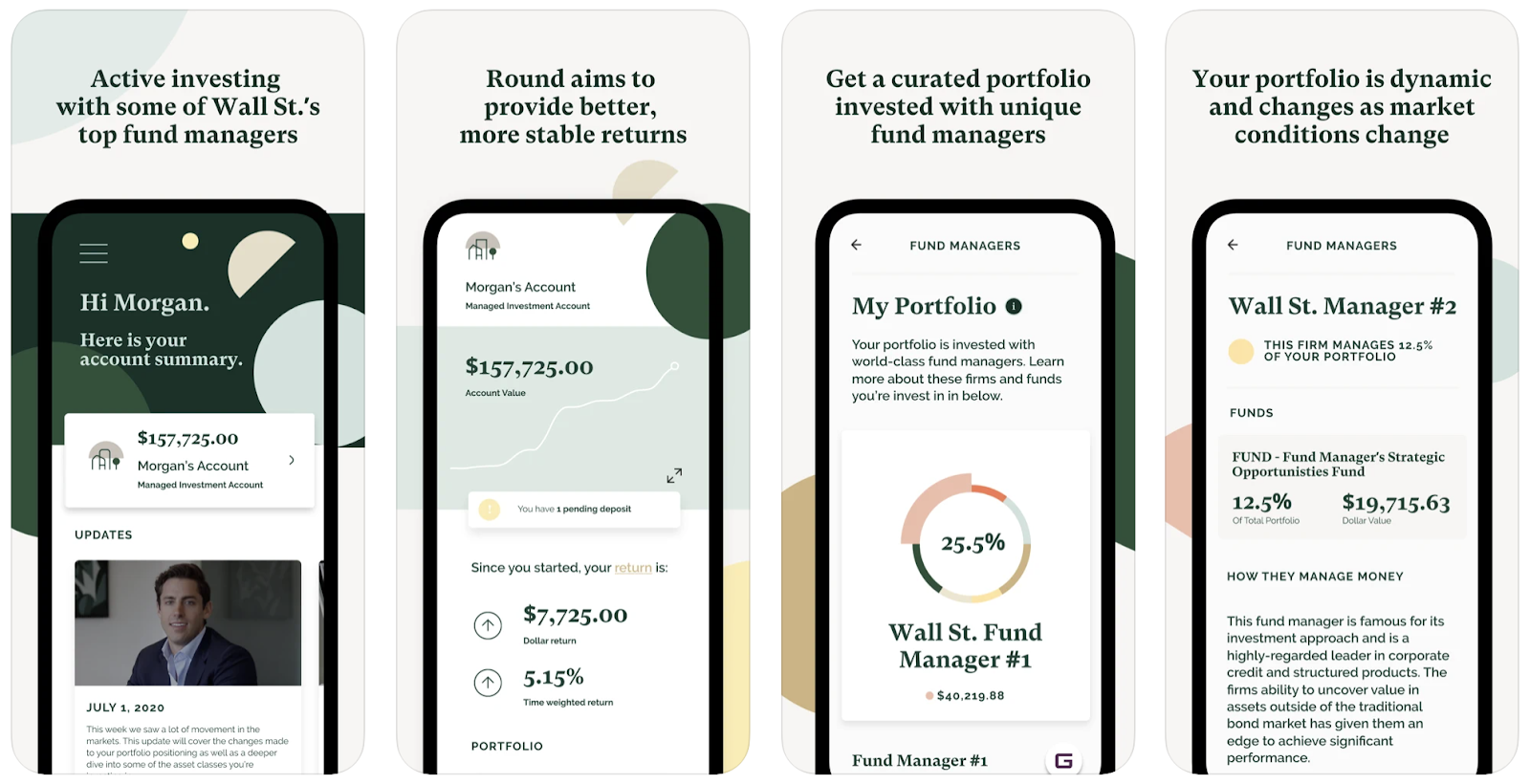 How to get started with Round
You need to follow four steps to start investing through Round:
Step 1. Fill the signup form on the Round website or iOS application. You'll be asked a few questions regarding your financial goals, what you do for a living, your risk tolerance, the value of your current assets, any debt you have and your annual income.
Step 2. Based on your answers, Round will recommend a mix of investment managers and assets for your initial investment.
Step 3. Fund your Round account by linking your funding source. This can be a checking account or another bank account through Plaid, a third-party app that provides bank-level security for every transaction.
Step 4. Once this process of funding Round is completed, Round will automatically invest your money according to its initial recommendation.
Round fees
Here's how Round's fee structure works:
Round charges 0.5% annually as an advisory fee. However, if your portfolio has negative returns in a given month, the fee for that month is waived off.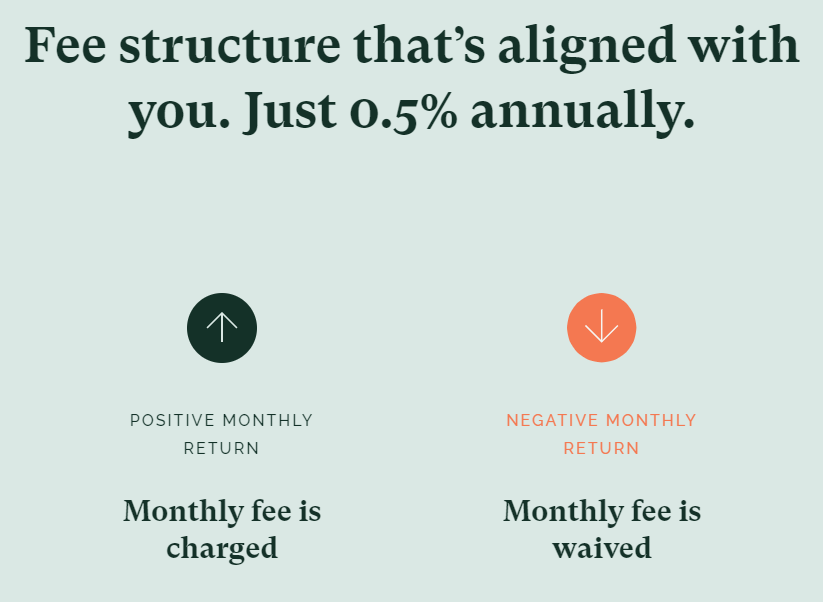 If you qualify as a "Frontline Healthcare Provider" as of 04/01/2020, Round will waive the investment advisor fee for you until 4/30/2021.
However, Round's advisory fee won't be the only fee you're charged.
Since your portfolio will include shares of ETF (exchange-traded funds) options, money market funds, index funds and mutual funds - you'll be responsible for any fees that are charged by the investment managers of such funds (this is standard practice when investing in most funds - irrespective of which platform you invest through).
Round Potential Returns
Over the last five years, most robo-advisors generally provided an average annual return of 4-6%.
It's important to note that the returns you achieve are dependent on the assets you invest in.
For example, if your money is invested in an Aircraft ABS, your return will depend on the lease paid by the company that's leasing the aircraft. Aircraft financing returns vary from 3-5% for smaller aircraft and 10-12% for older and larger aircraft.
However, if your money is invested in a Government Bond, then your return on the investment will depend on a pre-approved interest rate.
As Round takes a diversified approach to investing, where your money goes into various asset classes, there's no standard return an investor can expect. Instead, Round aims to provide more stable returns over time – hopefully saving you some sleepless nights from gambling in the markets on your own.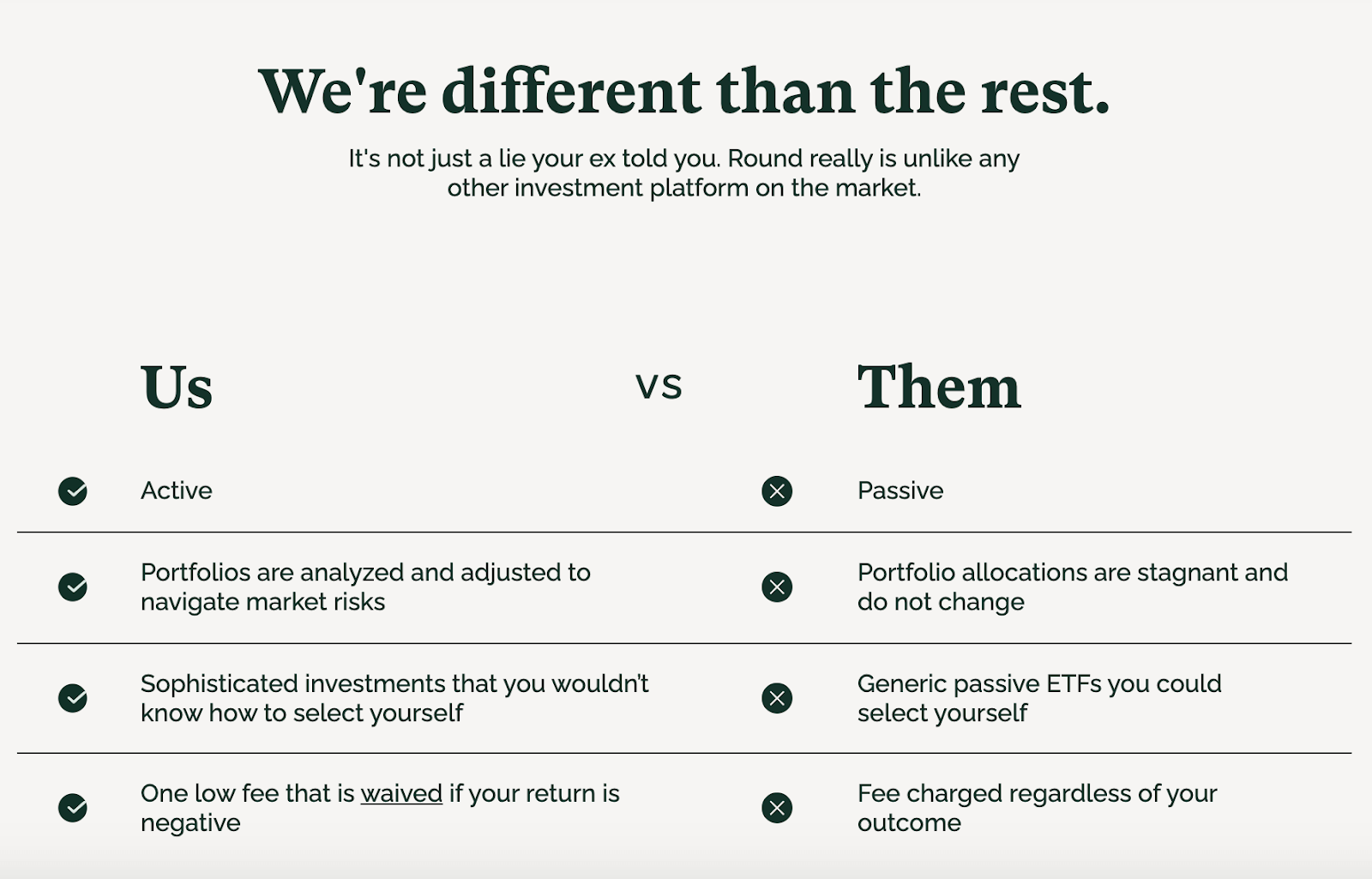 Round Historical Performance
Round started operations in 2020, so there's not much data on historical performance.
Pros and Cons of Round
Here are the advantages and disadvantages of investing through Round:
Pros
Traditionally, robo-advisors are run by algorithms with minimal human input. However, at Round, world-class fund managers will actively manage your money to get the best returns possible.
An advisory fee of 0.5% is far less than what you'd pay for an actively managed portfolio by an expert financial advisor.
Round ensures that your portfolio is as diverse as possible. Your portfolio changes over time, but can include investments that range from investments in the stock market and mutual funds to infrastructure and even aircraft leases.
Round doesn't charge a monthly fee when your portfolio has negative returns. You only pay when you make a monthly profit.
You can open up a Round investment account that is a traditional or Roth Individual Retirement Account (IRA).
You won't be paying any performance-based fees.
Round is a secure investment platform that provides bank-grade security for every transaction. It also insures your investment up to a maximum of $500,000 or a maximum of $250,000 in cash when it's held by Round's clearing partner, the Apex Clearing Corporation.
Cons
Round is only open to US citizens, residents, and visa holders, and you'll need a valid social security number when registering for the service
If you consider Round as a robo-advisor, then the 0.5% annual fee might seem slightly higher, since most robo-advisors have a low-fee that usually starts at 0.25%. However, remember that Round is actively managed by real financial experts, unlike traditional robo-advisors.
When Round presents an initial investment portfolio to you, you won't have the option to change anything. However, if you feel like changing your asset allocation later, you can send a message to the Round team with your requests.
Round only has an investing app for Apple iOS - there's no investing app for Android.
Risks of Investing Through Round
Before investing with Round, keep these points in mind:
1. Round relies heavily on your input to develop a portfolio and financial plan that will suit you best. If your answers to the questions on your investment objective when signing up don't represent your needs accurately, Round may not be able to create the ideal portfolio for your investment needs.
2. At the end of the day, your portfolio is managed by someone else, and their decisions will directly affect any gains or losses you make. However, Round tries to mitigate the risk you face by working with world-class fund managers to take care of your investments.
Conclusion
This Round Investments review should be able to give you a clear idea of what Round can offer and whether it'll be a suitable platform for your needs.
The bottom line is, Round seems like a promising personal finance platform for investors who want their portfolios to be actively managed. However, remember that Round doesn't have a long track record, and you will still have to face the risk of market fluctuations.
With that being said, their experience in the industry can help everyday investors benefit from having their money managed by world-class fund managers on one of the best investment apps available today.