Partner with
MoneyMade
MoneyMade's mission is to make alternative investing simple, fun and approachable. By bringing together discovery, portfolio management and community, we make it easy for investors of all experience levels to explore hundreds of alternative assets.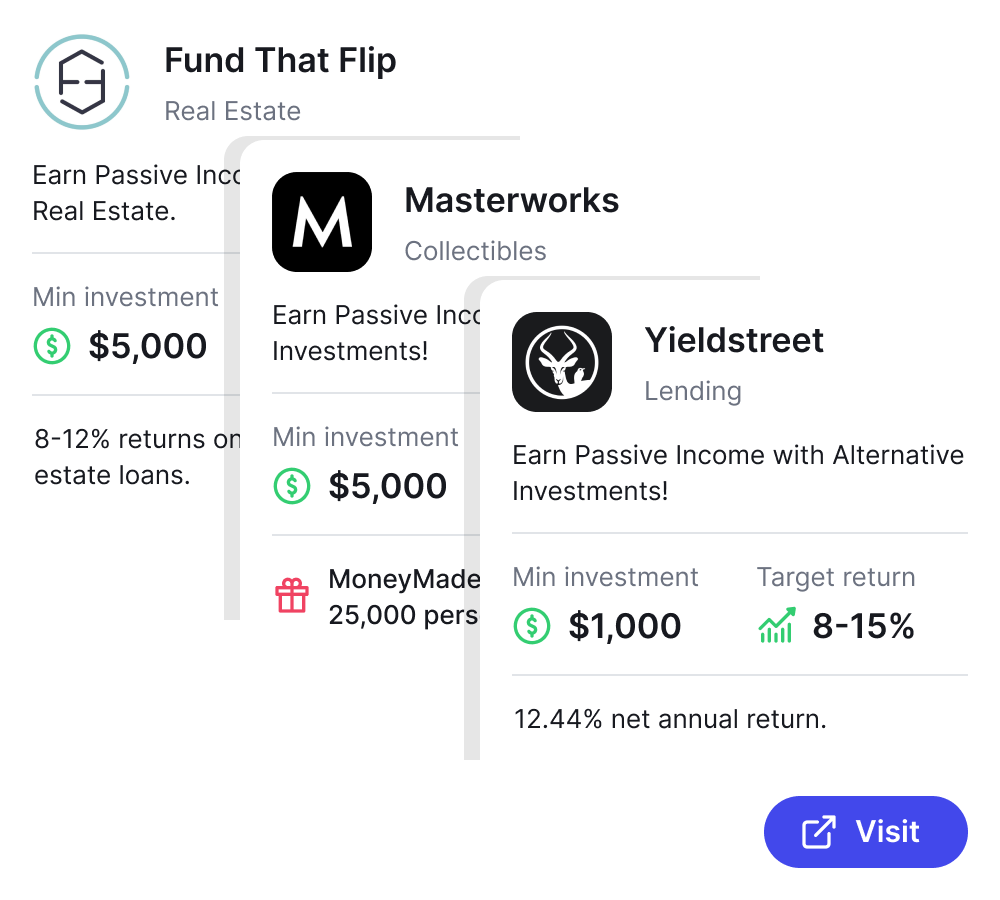 We currently feature more than 160 investment platforms on our site and are always looking for new investment options to serve our audience. We also partner with top online publishers to improve on-page engagement, grow email subscriber lists and drive more revenue through our investment discovery tools.
For Investment Platforms
Join over 160 alternative investing platforms and get featured for free on our website. Platforms who partner with MoneyMade enjoy exposure to millions of high-intent, in-market investors. Contact ryan [at] moneymade [dot] io for more information on free partnership and paid sponsorship opportunities.
For Finance Publishers & Independent Writers
Digital publishers across industries use our suite of easy-to-implement advertising solutions to drive incremental revenue and showcase alternative investing platforms at the cutting edge of modern finance. Contact ryan [at] moneymade [dot] io for additional details.