Robo Advisor
15% of MoneyMade members invest in Robo Advisor
Robo Advisors vs S&P
11.00%
Versus S&P
-19.70%
•
a day ago
11.00%
Versus S&P
-19.70%
•
a day ago
Robo Advisor
163.37
139.28
S&P 500
4,796.56
3,666.77
Robo Advisor
S&P 500
Same Direction as the Stock Market
Sources: Backend Benchmarking Robo Index, SPX
Reasons to Invest

Set it and forget it — robo advisors enable low-effort investing

Track the market or choose a bespoke investing strategy without having to pick your own funds and stocks

Invest in alternative assets like crypto and gold via modern robo advisors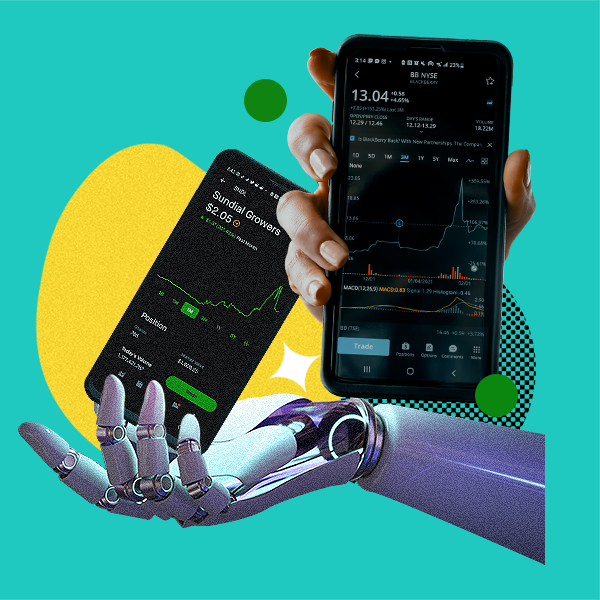 Explore Robo Advisor platforms now
Highlights
Good For
Hands off stock investing
Robo-advisors, also known as automated investing services, use computer algorithms and advanced software to build and manage your investment portfolio. Services range from automatic rebalancing to tax optimization, and require little to no human interaction. Robo-advisors are much cheaper than a human financial advisor. Robos often charge fees of between 0.25% and 0.50% of assets under management (AUM), with some also offering this for free. This is compared to 1% or more charged by human advisors.
Closely match market performance with automated tax advantages
+6.8%
Avg Annual Returns
Past 10 years
Risk Analysis
for Free to Unlock Access
Risk Analysis
As of 07/02/2022
Robo Advisor
S&P 500
Though they aren't yet 100% personalized, Robo-advisors are very low-cost and often have little to no minimum balance requirements. They also tend to follow optimized indexed strategies that are best suited for most investors. There's very little chance you'll outperform the market, however you'll likely also have considerable downside protection. 
Drawbacks
for Free to Unlock Access
Drawbacks

Robo advisors automate investing for you, which usually means there's limited personalization and flexibility. They're not ideal for people who prefer to actively choose their investments.

If you want one-on-one attention from an investment advisor, a robo advisor isn't the best choice as most don't offer personal assistance.

Most robo advisors attempt to match the market, so if your goal is to beat the market, you probably don't do it with these apps.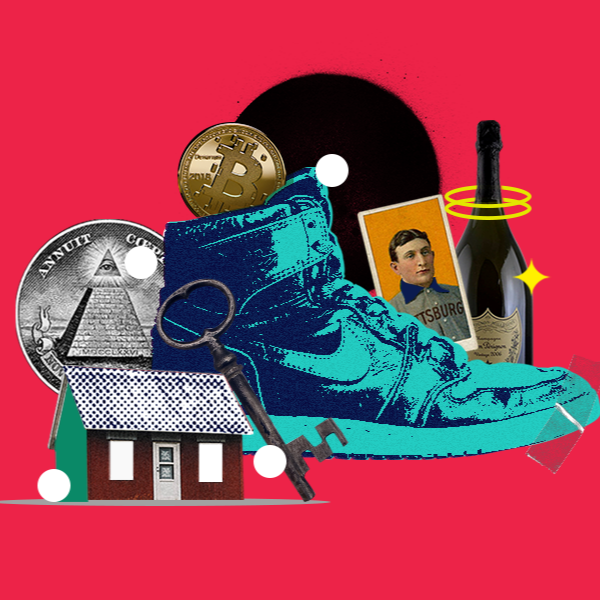 Not the right asset for you?
Projections
for Free to Unlock Access
Total Invested
Potential High
Potential Low
Robo Advisor
$0
$00%
$00%
Bond
$0
$00%
$00%
Robo Advisor
Bond
Compare Asset Classes
for Free to Unlock Access
How You're Taxed
for Free to Unlock Access
How You're Taxed
Capital Gains
As with any stock realized stock gains, investors are subject to capital gains tax. If gains are realized within one year, you are taxed at your income tax rate. If gains are realized after one year, you are subject to a long-term capital gains tax of 0% to 20%. A common service that some robo-advisors offer through their systems is automatic tax-loss harvesting. Tax-loss harvesting is a deliberate strategy whereby any loss from the sale of a security in a taxable account is used to offset a capital gain or taxable income, thereby reducing the tax paid.
In the News
Did You Know?
According to a NerdWallet study, the top 3 reasons people use robo advisors are: 1) They are easy to use, 2) They are cost-effective and 3) There's a low barrier to entry.

More than 80% of the stock market is now automated, showing that machines already do the vast majority of US trades.

The first robo-advisors were launched in 2008 during the financial crisis. In 2010, Jon Stein, a 30-year old entrepreneur, launched Betterment.

As of May 2021, Betterment users top 615,000 clients. Betterment's average account size is approximately $44,000.
Explore Assets
Tether
Watches
Farmland
Wine
Art
Real Estate
Robo Advisor
Gold
Bitcoin
Stocks
Lending
Startups
Ethereum
DeFi
Solana
Oil & Commodities
Polkadot
Metaverse
NFTs
Whiskey
Bonds
Platinum
Sports Cards
Dogecoin
Cardano
Ripple
Silver
Music Royalties