Solana Returns vs S&P
-64.00%
Versus S&P
-10.40%
•
an hour ago
-64.00%
Versus S&P
-10.40%
•
an hour ago
Solana
$137.99
$30.45
S&P 500
4,631.60
3,666.77
Solana
S&P 500

Does not follow the stock market
Sources: SOL, SPX
Reasons to Invest

Powerful backers like the VC firm Andreeson Horowitz

Market cap between $35 billion and $57 billion

Innovative tech appeals to small-time traders and institutional investors alike

Strong adoption since launching in 2020 and has processed over 50 billion blockchain transactions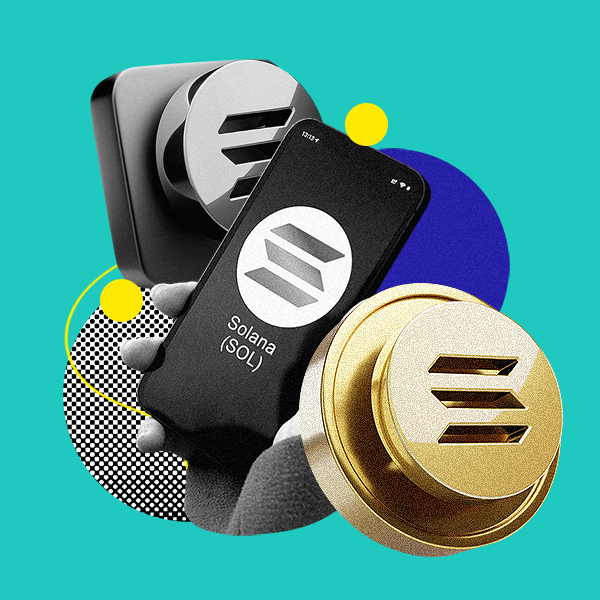 Explore Crypto platforms now
Highlights
Good For
DeFi value investing
Solana is a blockchain designed by the computer programmer Anatoly Yakovenko  and his team. It was invented to solve major traffic and service fee problems on the crowded Bitcoin and Ethereum networks, and some major financial players, including Bank of America, speculate that the Solana could take over the lion's share of the market. The most distinguishing feature of Solana is its hybrid consensus mechanism technology dubbed "Proof-of-History." With Solana's tech upgrades, blockchain transactions can happen in as little as 400 milliseconds, compared to Ethereum's 10 to 15-second processing speeds.
A value buy with potential for high growth
+9144.9%
Avg Annual Returns
Past 10 years
Want to keep it traditional?
The crypto exchange eToro is all set and ready to go public in 2022—presumably after a few more regulatory battles. Buy individual shares of eToro, once it merges with US SPAC Fintech Acquisition Corp (FTCV) and goes public on Nasdaq this year.
Compare Cryptocurrency Returns
Risk Analysis
for Free to Unlock Access
Risk Analysis
As of 08/02/2022
Solana
S&P 500
Solana has no cap on how many tokens can be made, so it's technically inflationary. That makes it slightly less appealing than bitcoin, for instance, which is intentionally capped at 21 million coins. However, Solana's appeal isn't that it is an inflation hedge. Rather, it's a new technology that provides an upgraded user experience and lower fees than the original smart contract blockchain, Ethereum. Investing in Solana is inherently volatile like all crypto, but its backers include one of the biggest U.S. venture capital firms, so many suspect it will outlast crypto's trendiness and provide a long-term solution. SOL is now listed on several major crypto exchanges, including Binance, Bitfinex, OKEx, Coinbase, and others—so its mainstream adoption seems more and more likely. 
Performance During a Recession
for Free to Unlock Access
Performance During a Recession
During the Covid-19 pandemic, SOL's value grew astronomically. Just two years ago in May 2020, SOL was valued at $0.5052. A year and a half later, in November 2021, SOL experienced an all-time high of $260.06. Some argue that crypto in general is somewhat recession-proof, as negative economic sentiment drives people to more disruptive alternatives.
Drawbacks
for Free to Unlock Access
Drawbacks

Major potential, but only time will tell if Solana's technology proves scalable

Solana's mainstream appeal is a turnoff to some decentralized die-hards

Recent Wormhole hack led to a multi-million crypto heist—the money was recovered, but Solana's price dove 10%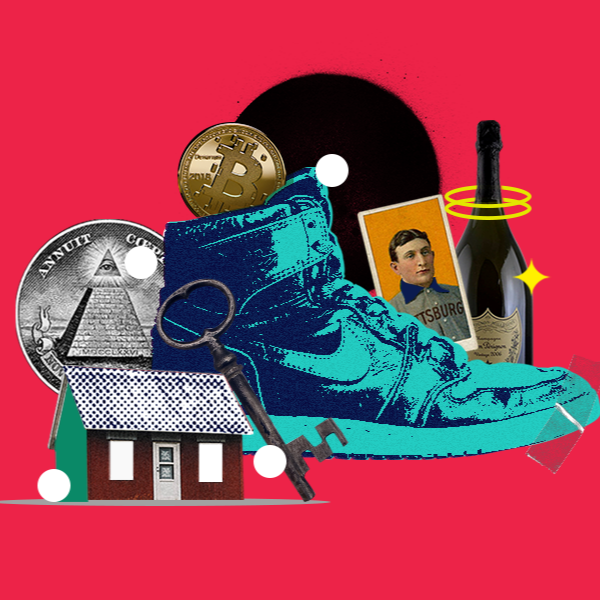 Not the right asset for you?
Compare Asset Classes
for Free to Unlock Access
How You're Taxed
for Free to Unlock Access
How You're Taxed
Capital Gains
Until the Securities and Exchange Commission (SEC) rules that utility tokens like SOL are securities, you should at least consider all crypto an asset. Capital gains rules therefore apply when trading crypto for profit and/or loss. Most tax payers will owe 15% or 20% (based on your income) in capital gains tax after holding assets for at least one year then selling. You'll get taxed at your regular income tax rate on any crypto profits you make from assets you held under one year. Fortunately, buying small amounts of crypto on centralized exchanges like Gemini doesn't usually count towards capital gains—you have to sell it or exchange it for another crypto or fiat currency.
Did You Know?
Melania Trump is a Solana fan and minted her first NFT collection on the platform. The Solana team, however, was reportedly a little "meh" about the whole thing.

Solana launched its own version of Apple Pay, Solana Pay, in early February 2022.

If you had bought $1,000 of SOL on May 11, 2020, it would have been worth $357,040 on January 1, 2022. 
Explore Assets
Tether
Watches
Farmland
Wine
Art
Real Estate
Robo Advisor
Gold
Bitcoin
Stocks
Lending
Startups
Ethereum
DeFi
Solana
Oil & Commodities
Polkadot
Metaverse
NFTs
Whiskey
Bonds
Platinum
Sports Cards
Dogecoin
Cardano
Ripple
Silver
Music Royalties