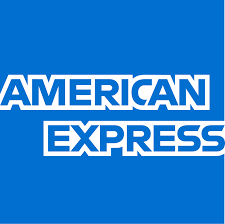 Earn 10X more interest than your average savings. Our High Yield Savings Account ranks among the best with its combination of above-average rates and consumer-friendly features.
Overview
When you open an American Express® Savings High Yield Savings Account (HYSA), you're helping to grow your own money at a rate higher than the national average. If you want easy access to your money at a high interest rate, then a High Yield Saving Account could be a great fit for you. And American Express offers much more than just a great rate with no fees, minimums, and 24/7 customer support.
Why Invest
Your interest compounds daily
No minimums, no monthly fees
Up to 9 withdrawals/transfers per month
How you make money
A High Yield Savings Account is a savings account with a variable interest rate typically higher than retail brick-and-mortar banks. High Yield Savings Accounts are limited to a maximum of nine (9) online and telephone withdrawals or debits per monthly statement cycle. To earn, just place your money into the high yield savings account and start earning 0.40% APY. Interest on the high yield savings account is compounded daily and posted to accounts monthly.
How American Express makes money
There are no fees to use the American Express High Yield Savings Account. As a bank, American Express makes money through many different avenues, but most often through the interest they make on loans and other banking fees.
Is it safe?
American Express High Yield Savings Account is FDIC insured for up to $250,000 and is backed by the service and reliability of American Express. At American Express they want you to be safe and secure when you bank with them online or by mobile device. They are constantly monitoring activity for potential fraud. Examples of their security include using multi-factor authentication, through one-time codes on non-recognized devices, to prevent unauthorized access, blocking unauthorized access by using numerous secure firewalls, and using Secure Socket Layer (SSL) encryption to create a secure connection with your browser when you login in or fill out an application online. These measures will help protect your personal information.
Things to know
You make money on

Interest

Fees

0%

Payout frequency

Monthly

Term of investment

Zero

Liquidity

Easy

Open to

All Investors
Company
Country availability

US only

Assets under management

Unknown

Established

1850

Mobile Application

IOS, Android
Investment Return Calculator
Calculate your estimated return to reach your investment goals.
Sign up for free to access all features:
Value after fees
$7,092.55
Any references to past performance, regarding financial markets or otherwise, do not indicate or guarantee future results.
Forward-looking statements, including without limitations investment outcomes and projections, are hypothetical and educational in nature. The results of any hypothetical projections can and may differ from actual investment results had the strategies been deployed in actual securities accounts.