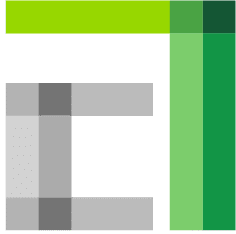 We are the first Real Estate institution to launch a crowdfunding platform, opening up our exclusive network to a new class of investors.
Overview
They are the first Real Estate Institution to launch a Crowdfunding Platform, opening up their exclusive network to a new class of investors. They founded ArborCrowd to give individuals who previously did not have access to commercial real estate opportunities the ability to invest in institutional-quality investments. ArborCrowd is part of the Arbor Family of Companies which includes Arbor Realty Trust (NYSE: ABR), a publicly traded real estate investment trust (REIT). They hand select every deal from The Arbor Family of Companies' proprietary network, and choose the ones that survive their rigorous underwriting process.
Why Invest
Part of the Arbor Family of Companies including Arbor Realty Trust (NYSE: ABR)
Thorough vetting of over 500 deals per year
Arbors own capital is committed when a property is purchased prior to offering to investors
How you make money
Like a dividend-paying stock, ArborCrowd provides steady monthly dividend income (under normal circumstances). You can choose to receive your dividends in cash or reinvest them. You will also benefit from the increasing property value over time. This can result in higher dividend payments due to rent increases or if the property is sold.
How ArborCrowd makes money
They charge an asset management fee (0.25%-0.5%), an acquisition fee (1-1.25%), a disposition fee (1%), and refinance fee (1%). The other sites don't charge this at the platform level, but then the investor pays at the sponsor level. So both end up being pretty equivalent. After an 8% preferred return and return of capital, investors get 80% and the sponsor gets 20% up to 14% IRR. This part is average for most multifamily deals (investor gets anywhere from 75 to 85% typically).
Is it safe?
Potential For Loss: With any investment, there is a potential for loss. There is less risk with real estate that your investment will go to $0, since it is still backed by real property (unless you invest in an unsecured investment). However, there are plenty of ways to lose money - from vacancies, to incomplete rehabs, poor selling markets, inability to refinance, and more. Lack of Liquidity: Real estate investments are not liquid. Once you invest, typically you can't get your money back until there is a liquidity event - refinancing or sale.​ Platform Risk: With any online platform, there is a risk of fraud and lack of due diligence. Many investors rely on the platform to help assess this, but as an investor, you need to do your own homework.
Things to know
You make money on

Value + Dividends

Fees

0.5%

Payout frequency

Quarterly

Term of investment

60+ months

Liquidity

Hard

Open to

Accredited Only
Company
Country availability

Worldwide

Assets under management

Unknown

Established

2016

Mobile Application

No
Investment Return Calculator
Calculate your estimated return to reach your investment goals.
Sign up for free to access all features:
Projected return
$20,369.54
Value after fees
$51,369.54
Any references to past performance, regarding financial markets or otherwise, do not indicate or guarantee future results.
Forward-looking statements, including without limitations investment outcomes and projections, are hypothetical and educational in nature. The results of any hypothetical projections can and may differ from actual investment results had the strategies been deployed in actual securities accounts.