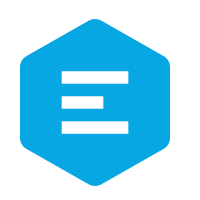 EquityMultiple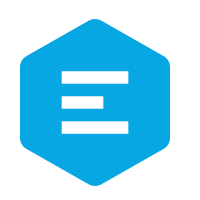 EquityMultiple
Welcome to Modern Real Estate Investing. We help you build a smarter, more diversified portfolio.
Overview
Invest in high-yield, professionally managed real estate, starting with as little as $10K. EquityMultiple provides three investing approaches(Fund Investing, Direct Investing, Tax-Deferred Investing) all supported by decades of real estate experience and in-house Underwriting, Asset Management, and Investor Relations. They focus almost exclusively on institutional commercial real estate (whereas other platforms feature single-family and sub-institutional properties) and offer a range of opportunities across the country from experienced lenders and sponsors. They are also one of the few that offers equity, preferred equity, and senior debt investments, letting investors select the types of investments that fit their investment goals. Investments on the EquityMultiple platform are generally focused on strong cash flow and all payments and updates are centrally managed and administered by EquityMultiple.
Things to Know
You make money on

Value + Dividends

Fees

0.5%

Min Investment

$5,000

Payout frequency

Monthly

Term of investment

12+ months

Target Return

8% - 15%

Liquidity

Moderate

Open to

Accredited Only

Mobile Application

No
Top Perks
Access to commercial real estate investments.

14.5% annual historical returns.

Over $60M in distributions paid to investors.
How you make money
EQUITYMULTIPLE is an online investment platform that connects accredited individuals with exclusive, pre-vetted commercial real estate investments from experienced sponsors and lenders at low minimums. They help accredited investors create and build a diversified real estate portfolio, making passive investments through a secure online platform, from anywhere. While access to real estate has traditionally been synonymous with high investment minimums and limited opportunities, they offer access to frequent and varied opportunities across the country, with investment minimums as low as $5,000. Their focus is on commercial real estate: the core asset classes of multifamily, office, retail and industrial, as well as emerging and alternative real estate asset classes like self-storage, manufactured home communities, and student housing.
By offering private-market real estate investments at low minimums, robust in-house underwriting, and a seamless investing process, they allow individuals to participate alongside experienced real estate firms. Investments made through EQUITYMULTIPLE are managed by professional real estate companies who will deal with all aspects of the property and business plan.Anticipated returns will depend on the risk profile of each transaction and the terms of the offering. In order to consider an investment for the platform, the forecasted returns must fall within their target ranges, which vary by investment structure. These targets are:
Senior debt: 7-12% annual rate of return;
Preferred equity: 7-12% current preferred return, 10-14% total preferred return;
Common equity: IRRs (internal rate of return) of 14% or higher.
How EquityMultiple makes money
Registering for EQUITYMULTIPLE and browsing their investment opportunities is completely free. There is also no cost to investors for initiating an investment. Their fees are charged over the course of the deal and are largely dependent on the success of the investment. They structured their fees this way to better align interests with investors – they are incentivized not only to pick good investment opportunities but also to monitor them for the life of the project. 
EQUITYMULTIPLE charges investors a small annual fee — typically 0.5% of the aggregate amount invested — that is paid periodically to cover ongoing investor reporting, tax preparation and communications relating to the investment.
EQUITYMULTIPLE also receives 10% of investor profits after investors have received all of their initial investment back.
For preferred equity and debt investments, EQUITYMULTIPLE typically takes a servicing fee in the form of a "spread" between the interest rate being paid by the sponsor or originating lender and that being paid to investors.
EQUITYMULTIPLE also generally charges the lender an origination fee and other charges typically associated with initiating a real estate loan or preferred equity investment.
Is it safe?
Their team, along with their partners at Mission Capital, has been involved in billions of dollars in real estate transactions. Their fee structure ensures that they only make a profit when their projects succeed and deliver projected returns to you and other investors. They can't promise that every deal on their platform will exceed return projections, but they work tirelessly to find and diligence projects that deliver compelling risk-adjusted returns; indeed, they've staked their business on it.
The secure handling and storage of your data has a permanent place at the top of their product requirements. They use bank-grade protocols to transmit and store your data, deploy state of the art physical security like biometric scan access in their data centers, and maintain a development policy which puts your privacy first. On top of that, their engineers have years of experience in building secure systems that pass FDIC and retail bank compliance tests.
Established

2015

Country Available

US Only

Assets Managed

$172M
How You're Taxed
Capital Gains
Short-term capital gains are from selling assets owned for one year or less, which are taxed at ordinary income tax rates. Long-term capital gains are for assets owned for more than a year, and are taxed at a lower rate than ordinary income, with rates ranging from 0% to 20% depending on your total taxable income.
Reviews
Reviews (1)
EquityMultiple stands out among real estate crowdfunding investment platforms because they're primarily funded by a major commercial real estate investment firm (Mission Capital) rather than VCs. They offer fewer investments than some other platforms, but that's a deliberate choice to ensure sufficient due diligence.
Explore Assets
Dogecoin
Music Royalties
Tether
Farmland
Wine
Art
Real Estate
Robo Advisor
Gold
Bitcoin
Stocks
Lending
Startups
Ethereum
DeFi
Solana
Oil & Commodities
Polkadot
Metaverse
NFTs
Whiskey
Bonds
Platinum
Sports Cards
Cardano
Ripple
Silver
Watches