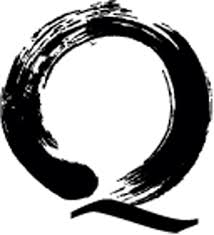 EquityZen is an online marketplace where employees and other shareholders of private companies can sell. Accredited investors can gain exposure to private companies through an EquityZen-managed investment fund (Delaware LLC).
Overview
The marketplace for pre-IPO equity. Invest in or sell shares of private companies via EquityZen Funds. EquityZen helps shareholders sell their equity for cash, with company approval, even while the company is still private. EquityZen believes employees and investors deserve the right to realize the value they have helped create. Until recently, access to pre-IPO companies has been limited. By leveraging technology and market expertise, their platform provides accredited investors access to pre-IPO, late stage technology investments at reasonable minimums via their investment funds.
Why Invest
Diversified exposure to pre-IPO companies
Proprietary analysis including recent price history, valuation & cap tables
Source shares from early employees and investors looking for liquidity
How you make money
Accredited investors will own an interest in an LLC, which owns the underlying shares of a private company. If the company gets acquired or goes public, EquityZen will distribute shares or cash proceeds to you. Not all private companies will get acquired or IPO, and not all IPOs or acquisitions will result in successful investments.
How EquityZen makes money
EquityZen typically charges a one-time fee when you invest, from 5% of the invested amount (which is charged on top of the investment amount, so for example if you were to invest $50,000, you would end up transferring $52,500 to EquityZen).
Is it safe?
Investment opportunities posted on this website are "private placements" of securities that are not publicly traded, are subject to holding period requirements, and are intended for investors who do not need a liquid investment. Investing in private companies may be considered highly speculative and involves a high degree of risk, including the risk of substantial loss of investment. Investors must be able to afford the loss of their entire investment.
Things to know
You make money on

Value

Fees

5%

Payout frequency

Asset sold

Term of investment

12-60 months

Liquidity

Hard

Open to

Accredited Only
Company
Country availability

US only

Assets under management

Unknown

Established

2013

Mobile Application

No
Investment Return Calculator
Calculate your estimated return to reach your investment goals.
Sign up for free to access all features:
Projected return
$1,853.92
Value after fees
$17,853.92
Any references to past performance, regarding financial markets or otherwise, do not indicate or guarantee future results.
Forward-looking statements, including without limitations investment outcomes and projections, are hypothetical and educational in nature. The results of any hypothetical projections can and may differ from actual investment results had the strategies been deployed in actual securities accounts.