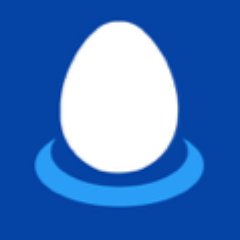 HappyNest is a real estate investing app that provides investors of all skill-levels access to commercial real estate at a low-cost entry point with little to no hassle.
Overview
Invest in a commercial real estate portfolio and watch your savings grow. They want to help you grow your nest egg by providing access to quality real estate investments in a cost-effective, user-friendly, and interactive investment experience. HappyNest makes it simple to own a piece of a diversified portfolio of real estate for as little as $10. Every investment opportunity must clear their careful underwriting process before being presented for consideration to their board of investment, finance, and economic experts. They intend to deliver a combination of stable dividends and long-term property value growth. Their team of real estate specialists work diligently every day to enhance the value of every property that they purchase.
😎
Manage your HappyNest account and thousands of other platforms with MoneyMade Portfolio!
Why Invest
$10 allows you to purchase shares and start earning interest on our real estate portfolio
Stable cash distributions
Contractual safeguards for your money regardless of market conditions
How you make money
They want everyone to have the opportunity to invest, so they've made their minimum just $10, making them one of the lowest cost real estate investment platforms. Unlike other public non-traded REITs, they offer customers the ability to buy and sell shares through their app.The most common way to grow your money at HappyNest is from dividends. HappyNest pays at least 90% of its net income to shareholders in dividends. HappyNest REIT shares also have the potential to increase in value over time. When the share value increases, HappyNest investors capture that value by selling shares at a future date. HappyNest's experienced real estate team seeks properties with irreplaceable locations, long-term leases, and credit-rated tenants that can stand the test of time.
How HappyNest makes money
HappyNest charges investors no broker or platform fees to hinder your savings. There is a 3% acquisition and disposition fee and a 0.5% asset management fee, payable to the advisor. In addition, their sponsor is entitled to charge each HappyNest account user an administrative fee of up to $1 per month. The administrative fee, if any, will be deducted from the bank account that is linked to the user's HappyNest account, on a monthly basis. This administrative fee is not payable by the Company.
Is it Safe?
HappyNest invests in high-quality, single-tenant net leased assets, located in irreplaceable locations that are considered essential businesses. The diversified portfolio of net lease properties is intended to enhance risk-adjusted returns and whether market turbulence. They seek investment opportunities with long-term net leases to credit-rated tenants with corporate lease guarantees, contractual rent increases.
They use cutting edge technology, and secured servers to protect your personal information. They never see or store your bank information and are constantly monitoring their application and database to prevent fraudulent activity. HappyNest REIT, Inc. (the "Company") has filed an Offering Statement on Form 1-A ("Offering Statement") relating to the offering of its common stock (the "Offering"), with the U.S. Securities and Exchange Commission ("SEC"), which has been qualified by the SEC.
Things to know
You make money on

Value + Dividends

Fees

0%

Payout frequency

Quarterly

Term of investment

6+ months

Liquidity

Moderate

Open to

All Investors
Company
Country availability

US only

Assets under management

Unknown

Established

2017

Mobile Application

IOS, Android
Investment Return Calculator
Calculate your estimated return to reach your investment goals.
Sign up for free to access all features:
Projected return
$1,238.58
Value after fees
$8,238.58
Any references to past performance, regarding financial markets or otherwise, do not indicate or guarantee future results.
Forward-looking statements, including without limitations investment outcomes and projections, are hypothetical and educational in nature. The results of any hypothetical projections can and may differ from actual investment results had the strategies been deployed in actual securities accounts.