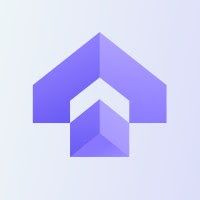 Lofty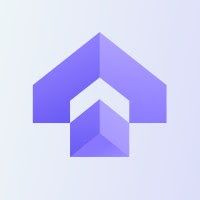 Lofty
Lofty is a tokenized real estate investment platform that earns you daily rental income with no-lockup period. Shares cost only $50.
+7.70%
Asset Class Return•30d
#35
Rank
In Real Estate•30d

Overview
Lofty is a real estate investing platform that tokenizes rental projects across the U.S. Tokens can be bought for only $50 and represent partial ownership of rental homes. 
 
The platform builds and runs projects via the Algorand blockchain—which was chosen for having faster transaction speeds and lower fees than Ethereum or Solana. For each rental project, Lofty creates an Algorand Standard Asset (ASA), which are tokenized shares representing real estate ownership that are sold to investors. 
 
Holders of Lofty tokens are impacted by price fluctuations in the underlying real estate and all cash flows generated from rental income. Shareholders receive daily rental income, and there's no lockup period for tokens so they can be traded or sold on Lofty's marketplace any time. 
The platform has over 100 rental properties across the U.S. you can invest in. Additionally, Lofty inspects every property they list and their inspection reports and contracts can be accessed on each property's profile.
Things to Know
You make money on

Value + Dividends

Fees

0.5 %

Min Investment

$50

Payout frequency

Daily

Term of investment

Zero

Target Return

3% - 22%

Liquidity

High

Open to

All Investors

Mobile Application

No
Top Perks
Passive income paid out daily

Investments in specific vetted rental properties

Flexible and highly-liquid real estate investments
How you make money
Lofty investors earn a return in two ways:
Daily passive income from rent, earned in USD. 

The appreciation of their shares based on the value of the underlying real estate. 
How Lofty makes money
For each property, Lofty charges a 5% listing fee to  buyers and a 3% fee (or $2,500, whichever is greater) to sellers.
Is it safe?
Lofty allows non-accredited investors on their platform but is not registered with the SEC. This isn't a problem because Regulation D of the Federal Securities Act enables the selling of up to $10 million in securities without registering them with the SEC. Although they are structured to meet this qualification, Lofty has yet to file the form. This is because they are currently proving that their offerings do not qualify as securities.
 
Since Lofty tokens represent legal ownership in the LLC that owns each property, investors would not lose their assets even if Lofty went out of business. Additionally, Lofty token holders participate in the governance decisions and are responsible for how the property is run. Therefore, the value in Lofty's offering is not "derived from the efforts of others" and would not qualify the product as a security
Lofty manages over $60M in assets on their platform and has raised $5M from firms such as NVIDIA and Y Combinator. Their team has over a decade of experience in tech, real estate, and finance.
Established

2018

Country Available

Worldwide

Assets Managed

$65M
How You're Taxed
Capital Gains
Short-term capital gains are from selling assets owned for one year or less, which are taxed at ordinary income tax rates. Long-term capital gains are for assets owned for more than a year, and are taxed at a lower rate than ordinary income, with rates ranging from 0% to 20% depending on your total taxable income.
Reviews
Reviews (1)
Lofty was my gateway drug to real estate investing.
Explore Assets
Dogecoin
Music Royalties
Tether
Farmland
Wine
Art
Real Estate
Robo Advisor
Gold
Bitcoin
Stocks
Lending
Startups
Ethereum
DeFi
Solana
Oil & Commodities
Polkadot
Metaverse
NFTs
Whiskey
Bonds
Platinum
Sports Cards
Cardano
Ripple
Silver
Watches