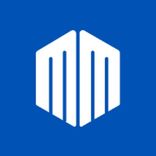 Concreit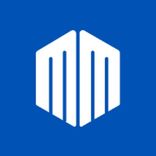 Concreit
Get the best of both worlds when investing with Concreit: high yields from income-producing commercial real estate, plus easy access to your funds whenever you need them.
+2.53%
Asset Class Return•30d
#0
Rank
In Real Estate•30d

Overview
Concreit is an easy-to-use real estate investing app that lets you buy shares of their private REIT for as little as $1. The REIT invests in private loans that are backed by short-term real estate and multi-family assets located in the United States. Concreit aims to make lucrative commercial real estate investment opportunities that were once reserved for millionaires accessible to everyone with their easy-to-use app and low minimum investment requirement. You can quickly invest in a diversified portfolio filled with real estate properties and loans collateralized by buildings.
Things to Know
You make money on

Value + Dividends

Fees

1%

Min Investment

$1

Payout frequency

Monthly

Term of investment

Zero

Target Return

5.5% - 6.5%

Liquidity

Medium

Open to

All Investors

Mobile Application

iOS, Android
Top Perks
Managed property profile with dividend payouts

Minimum investment only $1

Easy access to your funds
How you make money
Investors are buying into a portfolio of income-oriented real estate assets. You buy shares of a non-traded REIT fund, Concreit Fund I LLC (CF1), that includes a redemption (withdrawal) program. CF1's portfolio has a mix of debt instruments secured by residential & commercial real estate and a mix of other dividend-yielding real estate investments. The aim of CF1 is to provide consistent returns and alternative ways to hedge against inflation.
Like stocks, Concreit provides steady monthly dividend income (under normal circumstances). Your dividends are automatically reinvested. You will also benefit from increasing property values over time. This can result in higher dividend payments due to rent increases or property sales.
How Concreit makes money
Investors are charged a 1% annual fee for asset management of their portfolios. There is a profit split when investing with Concreit—this split takes place after all fees to management, potential returns to investors, and cash for the liquidity reserve fund have been set aside. Concreit still strives to pay out a 5% preferred net return of fees before any other bonuses. 
There is also a withdrawal fee that is a combination of a pass-through ACH fee and a redemption fee. If your investment was held for less than one year, you will be charged a redemption fee and ACH fee. The redemption fee reduces your net dividends received by 20%. If your investment has been held for more than one year, you only get charged an ACH fee. The ACH fee is 10bps (0.10%).
Is it safe?
Concreit closed $6 million in funding in September of 2021, giving the company a valuation of $22.5 million. Since opening the fund, the platform has acquired over 18,000 active users.
All data on their servers is encrypted with AES 256 bit encryption, the same as what top banks use today. Your investments are backed by real estate or invested directly in it. When it comes to direct loans, Concreit looks for greater appraised liquidation value than the amount they lend out in an effort to protect your principal. They are not a bank, nor a broker-dealer. Therefore, investments through Concreit do not qualify for FDIC or SIPC insurance.
Established

2019

Country Available

Worldwide

Assets Managed

n/a
Reviews
Reviews (6)
Simple, easy way to get started investing into Real Estate. It took a little for my funds to clear, but I was still earning interest over this time so guess it didn't matter.
Love the real-time dividends and weekly payouts. Great customer support - you can chat with a real person in the app.