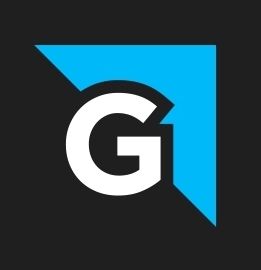 GROUNDFLOOR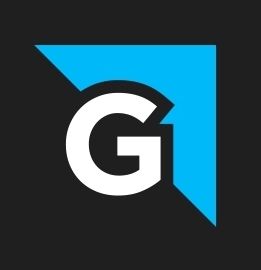 GROUNDFLOOR
GROUNDFLOOR is an alternative investment platform that allows you to start investing with as little as $10.
Highlights
+7.75%
Asset Class Return•30d
#35
Rank
In Real Estate•30d

Overview
GROUNDFLOOR offers a different take on group real estate investing: to make high-yield, short-term residential real estate investments available to anyone. Individual investors, non-accredited and accredited alike, can participate directly in real estate investment loans on a fractional basis. Loan out as little as $10, see returns in a matter of months, rinse and repeat. Typical loans have returned 10 percent annually on a 6 to 12 month term.

 
The product is based on venture loans to real estate entrepreneurs, originated and serviced by GROUNDFLOOR. Prior to offering, every loan is pre-funded by GROUNDFLOOR after a thorough vetting of the borrower's experience, creditworthiness, and business plan, plus an assessment of the property value on an as-is and as-improved basis.
Things to Know
You make money on

Interest

Fees

0%

Min Investment

$10

Payout frequency

Monthly

Term of investment

12 months

Target Return

10%

Liquidity

Moderate

Open to

All Investors

Mobile Application

iOS, Android
Top Perks
Investments as low as $10

Earn an average of 10% per year

Investments secured by real assets
How you make money
GROUNDFLOOR offers short-term residential real estate loans to professional builders and developers and then sells pieces of those loans to investors. When you invest with GROUNDFLOOR by buying a portion of one of these loans, you then get to share in the profit (or loss) that GROUNDFLOOR makes via interest payments on the loan. Unlike other real estate investment platforms where investors own an equity stake in real estate property through eREITS or other types of funds for 3 to 5 year terms, GROUNDFLOOR investment options are based on secured, collateralized real estate debt with much shorter terms. For example, professional builders might be financing a 12-month project to rehab a house and then sell it at a profit. These debt products inherently carry less risk, which is why they've been able to generate consistent 10%+ returns for investors over the past six years, with repayments received in 6 to 9 months on average.
How GROUNDFLOOR makes money
As an investor, you don't currently have to pay any fees to use the GROUNDFLOOR platform. GROUNDFLOOR doesn't currently charge fees in connection with offerings and LRO payments either.
Since you're not paying fees as an investor, GROUNDFLOOR generally charges borrowers between 2% and 4.5% of the principal amount of the loan in interest for underwriting the loan. Closing costs for borrowers are $1,250, plus an additional $250 application fee. Once the loan closes there may be additional fees for servicing the loan. There are some other fees that help GROUNDFLOOR generate revenue, such as a $495 application fee for brokers.
Is it safe?
GROUNDFLOOR's Asset Management team works tirelessly to ensure that all of their loans are performing and progressing as expected. Here are a few ways in which they do this:
Project Updates: Their Asset Management team works with the borrowers to obtain monthly status updates of the project.
Project Progress Monitoring: Prior to closing the loan, GROUNDFLOOR agrees to a schedule for completion of the renovation works and listing of the project for sale. The time between each draw is tracked. In the event a draw is not made within 30 days, GROUNDFLOOR will send an independent inspector to the property to check on the status of the works.
Upcoming Maturity Monitoring: As the loan gets closer to the maturity date, their Asset Management team works with borrowers to ensure timely project completion and payoff. If there is a situation where the borrower will not be able to repay the loan on time, they will first attempt to negotiate a plan to complete and sell the property to avoid foreclosure.
Default Interest: Investors continue to earn interest from the time the initial investment is made until the time that the loan is paid in full. It is very important that GROUNDFLOOR reaches a resolution that provides for the maximum recovery of loan proceeds in the most time efficient manner. Foreclosure is always their last resort as it can be a very long and costly process.
GROUNDFLOOR is offering securities through the use of an Offering Statement that has been qualified by the Securities and Exchange Commission under Tier II of Regulation A. 
Established

2013

Country Available

Worldwide

Assets Managed

$100M
Reviews
Reviews (10)
I've used Groundfloor over the last 6 months or so. Everything seems to work as you would expect. My investments have paid out on time and overall, I'm really satisfied. I would give this 5 stars if they just improved the design of the site and dashboard as it feels a little old and simple
Been using this company for years and while they do have a large number of loans in default and workout status, this doesn't effect the ROI, just timing. If a loan is scheduled for 6 months, but it takes and extra 3 to sell the property, and the status shifts to 'workout' it can even be in the investors favor and lead to better than anticipated returns. If you are relying on a strict pay back schedule, then this might not be the investment tool for you. I'm invested in nearly 300 LROs ranging from $10-$100 per note and have been making ~10% the entire time I've been using the platform.
Been investing for years. Great product, great returns, easy to use, and great customer service. The investor UI still needs a little work but they've made great improvements there already. I know they can't maintain these returns forever, but this is crushing my LendingClub, Fundrise, ConcREIT, ETFs, Constant, and other crypto investments.