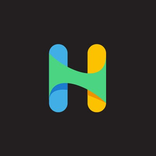 HappyNest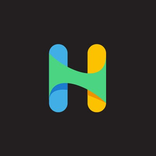 HappyNest
At HappyNest, they believe every individual deserves the opportunity to save and invest like the 1%, regardless of their income level. The site allows users to invest in, and earn dividends on, a commercial real estate portfolio for only $10.
Highlights
+3.49%
Asset Class Return•30d
#0
Rank
In Real Estate•30d

Overview
Did you know that most professional investors recommend investing at least 5% or more of your savings in real estate investments?
Become a commercial real estate investor in 2 minutes or less and round up your loose change into real estate with HappyNest. With only $10 and a smartphone, you can start investing in a portfolio of high-quality real estate rented to big-name brands. HappyNest collects rent checks, packages them, and then shells them out to you in quarterly dividends.
How do you invest in real estate with little money? 
Link a U.S bank account to HappyNest.
Calculate real-time predicted returns by simply toggling between investment goal and investment amount in their interface.
Set up weekly or monthly recurring deposits to grow your nest egg with ease.
Earn quarterly income from high-quality commercial real estate investments hand-selected by their team of experts
Why is Commercial Real Estate one of the best investments?
Secure: All rent payments are guaranteed, even if the tenant leaves early
Reliable: Planned rent increases assure your income grows with you
Stable: Leases with ten years or more offer protection from market swings
Dependable: Cash dividends from rent payments increase your wealth steadily
Things to Know
You make money on

Value + Dividends

Fees

0%

Min Investment

$10

Payout frequency

Quarterly

Term of investment

36+ months

Target Return

6%

Liquidity

Moderate

Open to

All Investors

Mobile Application

iOS, Android
Top Perks
Start small, grow with $10 minimum investment.

No broker commissions or monthly user fees.

Access to Experts: Experienced management team
How you make money
There are various ways to earn a total return with HappyNest, including rent, interest, appreciation, and return of equity. HappyNest pays at least 90% of their net income to shareholders in the form of dividends that are typically distributed quarterly. Your total return is a calculation of income received plus appreciation.
How HappyNest makes money
HappyNest charges investors no broker or platform fees. HappyNest is paid a small management fee on each new real estate purchased.
Is it safe?
Every investment involves risk, however HappyNest invests in high-quality, single-tenant net leased assets, located in irreplaceable locations that are considered essential businesses. The diversified portfolio of net lease properties is intended to enhance risk-adjusted returns and weather market turbulence.
Security & Privacy:
HappyNest safeguards your data with SSL 256-bit encryption.
They never store any information on your phone.
Your information is well-guarded with bank-level security and multi-factor authentication.
Continuous fraud monitoring identifies and notifies you of any unusual account activity.
Established

2019

Country Available

Worldwide

Assets Managed

$5M
Reviews
Reviews (5)
Probably the easiest app to invest with. I added my online bank info (Chase) and made a deposit within a few minutes. Returns are as advertised
The signup process was super quick and the app is really easy to navigate! I'm excited to be able to afford to invest in real estate.
Everything you'd expect. Super simple to set up and get going with as promised monthly dividends repaid.