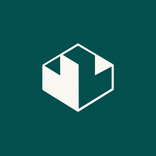 Landa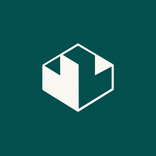 Landa
Buy shares of rental properties, earn monthly income, and watch your money grow.
Highlights
+3.70%
Asset Class Return•30d
#0
Rank
In Real Estate•30d

Overview
Landa is a real estate investing app that makes investing in a property affordable for everyone. It's simple, transparent, quick, and all from your phone. Landa uses technology to redesign real estate investing. Each property is divided into 10,000 shares. Through the Landa App, you can buy and sell on your time. 
You're in control. No investment manager is selecting properties for you. You can handpick your portfolio by buying shares in as many properties as you like. 
Earn dividends. Every month, Landa collects the rent, pays expenses, and distributes the profits. 
Transparency is key. Landa provides real-time updates on your property. If there is a rent change, a maintenance issue, or a new tenant, you will know about it.
Things to Know
You make money on

Dividends

Fees

0%

Min Investment

$5

Payout frequency

Monthly

Term of investment

Zero

Target Return

Varied

Liquidity

Easy

Open to

All Investors

Mobile Application

iOS, Android
Top Perks
Handpick your portfolio

Earn dividends every month

Get provided real-time updates on your property
How you make money
When you invest in a property, you're buying a share in a limited liability company (LLC) that owns a single rental property. Each share gives you the right to your partial (aka "pro rata") profit earned by the LLC. Since each LLC offers a total of 10,000 shares (for single-family homes) or 100,000 shares (for multi-family properties). Each share you buy will provide you the right to earn a fraction of the profits of that LLC. If you buy all the shares of the LLC, you'll get 100% of the profits earned by its property.
How Landa makes money
Landa does not charge withdrawal, deposit, or platform fees. They do, however, charge a management fee varying from 7 to 9% from their platform's properties' monthly rent. Investors will also need to settle a 4 to 6% acquisition charge every time a new real estate property gets added to Landa. This fee goes to closing costs such as title reports, taxes, inspections, attorneys, and offering documents. 
Is it safe?
Landa does not sell, trade, or otherwise transfer to outside parties your personally identifiable information without your explicit consent.
Established

2021

Country Available

Worldwide

Assets Managed

n/a
Reviews
Reviews (6)
Simple, easy way to get started investing into Real Estate. It took a little for my funds to clear, but I was still earning interest over this time so guess it didn't matter.
Love the real-time dividends and weekly payouts. Great customer support - you can chat with a real person in the app.