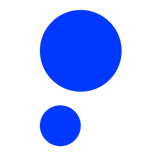 Public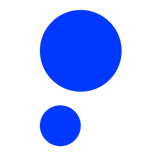 Public
Public.com is an investment platform where you can invest in any fractional asset—from stocks, ETFs, and crypto, to fine art, collectibles, and more—all in one place. Beyond investing, Public gives you context around your portfolio through data, insights, and analytics-to help you be a more informed investor.
Highlights
+3.50%
Asset Class Return•30d

Overview
Over the past 10 years, stocks and crypto returned 152.90% and 12,923% respectively. And according to Preqin, the alternative investment market totaled $13 trillion in 2021. 
Public is on a mission to make the public markets work for all investors. As such, it is the only investing platform that lets you trade stocks, ETFs, crypto, and alternative assets—like fine art and collectibles—all in one place. The platform also provides a wealth of investing insights, from company-specific analysis to live audio shows, as well as a premium membership tier with unique company KPIs and detailed performance metrics.
Things to Know
You make money on

Value

Fees

0% stocks and ETFs during regular market hours; Crypto: 1% or 2% markup; Alternative assets: 2.5% per transaction; Public Premium: $10/month

Min Investment

$1

Payout frequency

NA

Term of investment

Zero

Target Return

Varied

Liquidity

Easy

Open to

All Investors

Mobile Application

iOS, Android
Top Perks
Combine stocks, ETFs, crypto, alternatives in one

Get informed with analysis, 1M+ investor community

Access advanced tools, insights via Public Premium
How you make money
Public members can upgrade their membership tier to Public Premium and access advanced data, portfolio management tools, and analyst insights. As a Public Premium member, you get unique data on all the assets you care about.
You can organize the assets in your portfolio into custom groups. Then, compare each group's performance side by side, access extended-hours trading—which puts an additional 5 hours trading time in their day (8 AM–8 PM ET)* (Footnote: Review our Extended Hours Risk Disclosure.), and can also set price alerts for your assets.
How Public makes money
As of Feb. 16, 2021, Public is officially PFOF-free and will no longer have order flow as a revenue generator for their business. They are committing to this to better align their financial goals with the best interests of their growing community of investors.
As a replacement for revenue they would otherwise generate via payment for order flow and to compensate for the additional costs of routing to exchanges, they have introduced an optional tipping feature for customers to use when they make a trade. Their clearing firm, Apex, is able to lend shares to investors and institutions that need or want to borrow them. Those parties (e.g., retail investors, banks, market makers, institutional investors) pay a market-driven interest rate for borrowing the shares and may use the borrowed stock to provide liquidity, hedge a position, arbitrage an opportunity, create a structured product, or bet against the price of the stock. Apex then provides Public a portion of the interest they receive as a rebate against their clearing and custody fees.
Is it safe?
Public has aligned its business model with its customers' best interests from day one. The company maintains an ongoing commitment to put investors first.
Payment for order flow
Many broker-dealers sell your trades to market makers or third parties in a process called payment for order flow (PFOF). Public is officially PFOF-free, which means there is no conflict of interest in their business model. The company's only customers are Public members.
A transparent business model
One of the reasons why Public believes PFOF is problematic is that it is a non-transparent source of revenue. To help earn your trust as a customer, Public is very open about how they earn money—even dedicating a portion of their website to the topic.
The Better Business Bureau gives Public an A rating. These ratings generally reflect the bureau's opinion of how well a company interacts with its customers. As for Public's record, it hasn't racked up any major lawsuits over the past few years. Its BBB profile shows that it has closed 28 complaints in the past 12 months.
Security is their top priority, which is why, at Public they employ Bank-Grade security with AES 256-bit encryption at rest and TLS 1.2 (or newer) to secure data in transit.. Their registered broker dealer, Open to the Public Investing, Inc. is a member of SIPC so all brokerage account qualify for protection on up to $500,000 on securities held in a brokerage account (Footnote: Alternative Assets and Cryptocurrencies are not held in a brokerage account and are not covered by SIPC). Public is no longer receives revenue from Payment for Order Flow (PFOF) in order to better align their financial goals with the best interests of their growing community of investors.
Established

2019

Country Available

Worldwide

Assets Managed

n/a
Reviews
Reviews (5)
This app is perfect for planning your future. You can easily buy fractions of a stock instead of having to buy an entire stock. The app functionality UX/UI is super easy and responsive. I've referred multiple friends to the app, and we can all agree how easy it is to use, and the future benefit it will bring. Plus the customer service is incredibly friendly and helpful.
Finally, a social aspect to trading. In todays age of social media people are far less private. This mindset is now incorporated into trading strategy with the matador app. I love how you can see what your friends/followers on matador are trading. Great platform for both new and experienced traders.