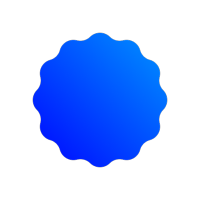 Public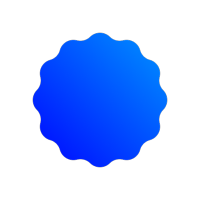 Public
Public makes the stock and crypto market social. Invest in stocks, ETFs and crypto. Follow other investors, invest with context, build your portfolio.
Highlights
-8.67%
Asset Class Return•30d
#20
Rank
In Stock Trading•30d

Overview
Public is a free social investing platform that offers fractional share investing and does not charge any commissions on standard trades. It allows investors to invest in portions of stocks, ETFs, and crypto for an equivalent portion of the price and has no minimum capital requirements. The social community of investing is what makes Public unique. Investors can connect with fellow investors and thought leaders to learn about investment strategies and new investment avenues. To make stock trading more accessible and engaging, they can also follow different companies to ensure that they're investing in something they believe in.
Things to Know
You make money on

Value + Dividends

Fees

0%

Min Investment

$1

Payout frequency

Quarterly

Term of investment

Zero

Target Return

Varied

Liquidity

Easy

Open to

All Investors

Mobile Application

iOS, Android
Top Perks
Invest with friends. Share ideas and learn together.

Build a portfolio of stocks, ETFs, and crypto—all in one place.

Build chat groups. Embed stock charts; no more screenshots.
How you make money
Public opens the gates by making investing free, social and slicing stocks into tiny bits so everyone can afford to own a piece of any public company. No matter your wealth or which circles you run in, you can easily invest with Public. Public offers automatic dividend reinvestment so you don't have to worry about reinvesting it yourself. 
For reference: according to historical records, the average annual return from the S&P Index since its inception in 1926 through 2018 is approximately 10%–11%. The average annual return since adopting 500 stocks into the index in 1957 through 2018 is roughly 8%. Adjusted for inflation, the historical average annual return is around 7%. However, it's important to note that each investor has their own investment strategy that can influence returns.
How Public makes money
Without commission fees, brokerages lean on other forms of revenue to sustain and grow their businesses, including Payment for Order Flow (PFOF), a much-debated practice in which a brokerage firm receives rebates on trades routed through its clearing firm. The main criticism of PFOF is that it creates misalignment between the financial aims of the brokerage and the interests of its clients. As of Feb. 16, 2021, Public is officially PFOF-free and will no longer have order flow as a revenue generator for their business. They are committing to this to better align their financial goals with the best interests of their growing community of investors.
As a replacement for revenue they would otherwise generate via payment for order flow and to compensate for the additional costs of routing to exchanges, they have introduced an optional tipping feature for customers to use when they make a trade.
Their clearing firm, Apex, is able to lend shares to investors and institutions that need or want to borrow them. Those parties (e.g., retail investors, banks, market makers, institutional investors) pay a market-driven interest rate for borrowing the shares and may use the borrowed stock to provide liquidity, hedge a position, arbitrage an opportunity, create a structured product, or bet against the price of the stock. Apex then provides Public a portion of the interest they receive as a rebate against their clearing and custody fees.
They earn interest on uninvested cash balances. The current interest rate as set by the Federal Reserve is 0.2%.
Currently, they don't have any paid-for premium features, but as they develop the platform they intend to introduce new products for which they might charge a subscription fee.
Is it safe?
Public has raised over $300 million in funding to date, and is valued at $1.2 billion. The company reached over 1 million subscribers last year, just 18 months post-launch.
Safety is their top priority, which is why, at Public they employ Bank-Grade security with AES 128-bit encryption and TLS 1.2 to secure data in transit. Not only do they meet traditional banking security standards, they exceed them. They're also a member of SIPC so all members automatically qualify for protection on up to $500,000 in your account. Public is no longer receives revenue from Payment for Order Flow (PFOF) in order to better align their financial goals with the best interests of their growing community of investors. 
Established

2017

Country Available

Worldwide

Assets Managed

n/a
Reviews
Reviews (4)
This app is perfect for planning your future. You can easily buy fractions of a stock instead of having to buy an entire stock. The app functionality UX/UI is super easy and responsive. I've referred multiple friends to the app, and we can all agree how easy it is to use, and the future benefit it will bring. Plus the customer service is incredibly friendly and helpful.
Finally, a social aspect to trading. In todays age of social media people are far less private. This mindset is now incorporated into trading strategy with the matador app. I love how you can see what your friends/followers on matador are trading. Great platform for both new and experienced traders.
Buy any stock with any amount of money Very nice. Super clean and easy interface and love how you can buy stocks with any dollar amount. Obviously helps it's free :)