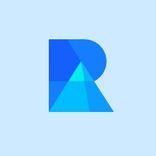 Republic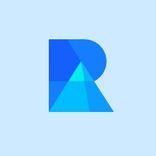 Republic
Invest in startups, real estate, video games, crypto, growth-stage companies, and small business with as little as $100
Highlights
0 - 1,000%
Asset Class Return•1Y

Overview
Invest in the future! Republic provides individual and accredited investors with investment opportunities in vetted startups, real estate, video games, crypto, growth-stage companies, and small business. Fewer than 3% of the startups that apply to raise on Republic's retail platform pass our due diligence process. 
Securities offered range from SAFEs, equity, to debt notes and revenue share notes. 

Investing on Republic lets you get in early with the companies that may define the coming decades! 
Things to Know
You make money on

Value

Fees

0%

Min Investment

$100

Payout frequency

Asset sold

Term of investment

60+ months

Target Return

Varied

Liquidity

Hard

Open to

All Investors

Mobile Application

iOS
Top Perks
A private investing platform for everyone

Autopilot: Auto-invest in top Republic campaigns

Invest min $100 up to $25k range
How you make money
Investing in a company or other offering on Republic gives you an interest in the form of a security.  A security is essentially an agreement with financial terms between you and the company. It represents your financial interest in the issuer, whether it is a startup, a real estate venture, the Fig video game investment platform, or a small business.
Most startups on Republic elect to use a security called the Crowd SAFE, which entitles you to a return if the startup does well and certain conditions are met. Investors can earn a return, if a trigger event occurs at a certain price threshold. Although trigger events sometimes happen earlier, many don't occur for 4-6 years after the initial investment, and some take even longer. There is a substantial risk of total loss of principle. 
How Republic makes money
Investors don't pay any fees. For retail deals, issuers pay only if they successfully reach their funding goal: 6% of the total funds raised in cash, and 2% as a security of the same type offered. Fees may vary for other offering types.
Is it safe?
The Republic site (the "Site") is owned by OpenDeal Inc. and maintained by Republic Core LLC ("Core"), neither of which are registered broker-dealers. Core provides technology and support services to OpenDeal Inc. and its affiliates (collectively, the "Republic Ecosystem").  All funding-portal activities are conducted by OpenDeal Portal LLC doing business as Republic, a funding portal which is registered with the US Securities and Exchange Commission (SEC) as a funding portal (Portal) and is a member of the Financial Industry Regulatory Authority (FINRA).
Investment opportunities posted on this website are "private placements" of securities that are not publicly traded, are subject to holding period requirements, and are intended for investors who do not need a liquid investment. Investing in private companies may be considered highly speculative and involves a high degree of risk, including the risk of substantial loss of investment. Investors must be able to afford the loss of their entire investment. Every investor should be aware that investing in companies on Republic's platform involves a high degree of risk, but the platform itself has a strong track record of being certified and safe to invest on.
Established

2016

Country Available

Worldwide

Assets Managed

n/a
Reviews
Reviews (3)
Republic is awesome for all investors, but especially for non accredited investors looking to get exposure in startups. Using autopilot, you are able to diversify your startup portfolio with cheap minimums. Although you do not directly pick which startups you invest in with autopilot, you are able to cancel your investment if you do not like the startup that Republic chooses for you.
Republic allows companies like Uprightoats on their platform to take investments, keep them for 2 months and pick and choose investors dumping some by cancellation. Probably dumping investors who made minimum investments and keeping others who were more generous. Stay away from investing here unless your only goal is to getting a free package of product and/or t-shirt for your minimum investments