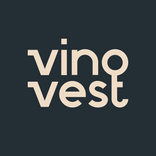 Vinovest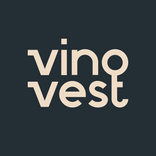 Fine wine as an asset class has consistently produced better returns than the S&P 500 for the last 30+ years. Buy and sell investment grade wines on Vinovest.
Highlights
-2.20%
Asset Class Return•30d

Overview
The global wine market is valued at around $340 billion. According to the Liv-ex, Fine Wine has outperformed traditional markets like stocks during the Dotcom Bubble, the Great Recession of 2008, and the COVID-19 recession. At the same time, experts are bullish on whiskey too. They expect the global market to grow from $59.8 billion to $81.21 billion in value by 2025.
 
Vinovest is a California-based company that lets you build a personalized portfolio of investment-grade wines and whiskeys. Vinovest uses a combination of master sommeliers and AI machine learning algorithms to identify and purchase wine and whiskeys at competitive prices. You can have your pick of more than 100 different kinds of investment-grade wines on the Vinovest Marketplace.
 
Unlike other competitors, when you buy a case of wine or a cask of whiskey on Vinovest—it's yours. The company will custody, store, and insure your wine or whiskey. But it's up to you if you'd like to sell it, buy more, or have it all shipped to your house.
 
Vinovest was founded in 2019 to democratize fine wine investing. The company now has more than 20 employees and $100M in assets under management.
Things to Know
You make money on

Value

Fees

1.90%-2.85%

Min Investment

$1,000

Payout frequency

Asset sold

Term of investment

36+ months

Target Return

10% - 25%

Liquidity

Moderate

Open to

All Investors

Mobile Application

iOS, Android
Top Perks
Wine beat S&P 500 by 1,000% over the last 20yrs

13.6% annualized returns over past 15 years

Have a bottle in your portfolio delivered to drink
How you make money
Two main factors drive returns in the fine wine market: maturity and scarcity.
Most investment-grade wine takes 10 to 15 years to mature. And as people drink their wine, the remaining bottles of a given vintage become rarer and more expensive.
Vinovest will notify users when it identifies the best time to sell the wines in their portfolio to maximize returns.
Alternatively, users can sell their wines on the Vinovest Marketplace at any time. There are no extra commissions when you sell your wine. Vinovest charges 1.5% listing fee if you list your wine before the ideal selling window. Add: However, you can't sell your whiskey early.
How Vinovest makes money
To authenticate, store and insure your wine portfolio, Vinovest charges an annual management fee between 1.9% to 2.5%. The exact fee is determined by the amount you invest on Vinovest. The higher your account balance, the lower the management fee.
Is it safe?
Vinovest has a robust insurance policy that offers replacement at full market value in cases of breakage or theft. They also maintain direct relationships with wineries and trusted industry partners to ensure the authenticity and provenance of every bottle they purchase. Their state-of-the-art storage facilities will keep your wines in perfect aging conditions. Vinovest is committed to providing their customers with a great investing experience, so they even have a satisfaction guarantee. If you are not completely satisfied with your Vinovest account for any reason, they will do everything they can to make it right, up to and including waiving Vinovest's management fees for the next 90 days.
Vinovest is an investment market like any other, so be aware that prices can go down as well as up. The quality of wine is not static. Investing in wine typically lacks liquidity (however Vinovest has provided options to liquidate). Counterfeiting of investment-grade wines is an industry problem, however Vinovest's insurance covers you for this.
Established

2019

Country Available

Worldwide

Assets Managed

n/a
Reviews
Reviews (2)
I've recently discovered Vinovest and very intrigued. I'm a big fan of diversifying as I felt the brunt of 2008...Physical assets certainly make things more digestible. Returns look very reasonable and there is also novelty in actually being able to request a bottle of wine in your portfolio be sent to you to drink! Hook. Line. And sinker.