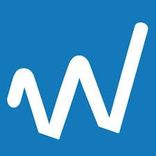 Wefunder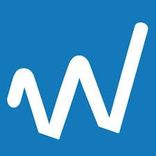 Wefunder
Invest in startups you love. Keep the American Dream alive. Back founders solving the problems you care about and help their startups grow.
0 - 1,000%
Asset Class Return•1Y

Overview
Invest in founders building the future. Wefunder is a new kind of stock market, meant for startups and small businesses. Anyone can invest as little as $100 in the startups they love. You decide which companies are worthy of funding. If the business does well, you may make money.  If it doesn't do well, you can lose all your money.  Their opinion is that investing should not be solely about earning a return.  To invest in something as risky as a startup, you should feel something extra, beyond just the business model. This is your chance to get the next great start up off of their feet.
Things to Know
You make money on

Value

Fees

2%

Min Investment

$100

Payout frequency

Asset sold

Term of investment

60+ months

Target Return

Varied

Liquidity

Hard

Open to

All Investors

Mobile Application

No
Top Perks
582,885 investors

Funded 431 startups

Facilitated over over $157 million in investments
How you make money
Once you have made an investment in a startup, you will hold private equity in that company. The value of your stake in the company may increase or decrease over time depending on how the company performs. You will receive cash or stock return on your investment if and when a positive liquidity event occurs – for example, as a result of the company going public or getting acquired by another company. Please bear in mind that startup investments are long-term investments that may take years to become liquid, if they do at all.
How Wefunder makes money
For Regulation Crowdfunding, Wefunder charges investors up to 2% of their investment (minimum: $7, maximum: $75). We also charge the company up to 7.5% of their total funding volume for Regulation Crowdfunding. For Regulation D, Wefunder charges up to 20% Carried Interest . For Regulation A+, Wefunder does not charge any fees.
Is it safe?
Investment opportunities posted on this website are "private placements" of securities that are not publicly traded, are subject to holding period requirements, and are intended for investors who do not need a liquid investment. Investing in private companies may be considered highly speculative and involves a high degree of risk, including the risk of substantial loss of investment. Investors must be able to afford the loss of their entire investment.
Established

2011

Country Available

Worldwide

Assets Managed

n/a
Reviews
Reviews (6)
Simple, easy way to get started investing into Real Estate. It took a little for my funds to clear, but I was still earning interest over this time so guess it didn't matter.
Love the real-time dividends and weekly payouts. Great customer support - you can chat with a real person in the app.