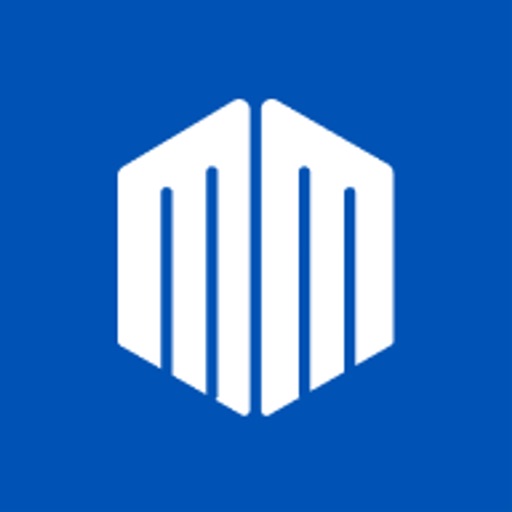 Concreit
Earn high yields from commercial real estate.
Are you looking for a Concreit review to see if this is the best real estate investing platform for you?

In the past, real estate investing was only accessible to those with plenty of capital, comfortable with long investment horizons, impressive personal connections, real estate sector expertise, time and more.

Now, Concreit lets you invest in buildings with any dollar amount and enjoy weekly dividends when there's profits.

How does this work?
What are the pros and cons of Concreit? How do you invest through this platform?

In this detailed review, discover all about Concreit, how it works, the risks, fees, potential returns, and how you can get started.
Investment type
Hybrid real estate investment (A combination of commercial real estate investing with potential liquidity.)
Annual Fee
1% annual AUM fee (No upfront fees when joining)
Annual Returns

5% - 8%, with a 5% preferred return
Best for
People who are new to investing in real estate

People who may have short or mid-term needs for their capital

Accredited and Non accredited investors who want to explore real estate investing
What is Concreit?
Concreit is an easy-to-use real estate investing app that lets you buy shares of their first private REIT which invests in:
Private loans that are backed by real estate, and
Fractional shares of multi-family real estate in the United States.
The Concreit experience is a flexible and easier investment product by being a simple investment app. You can quickly invest in a diversified portfolio filled with real estate properties and loans collateralized by buildings.
Concreit was founded in late 2018 by Seattle based CEO Sean Hsieh, and Jordan Levy (co-founders of the telecom startup Flowroute, which they sold in 2017.)
After their exit, they both began investing in commercial real estate. They realized that this asset class was one that could be used to help shrink the wealth inequality gap and allow everyday investors to participate in the RE market.
Concreit's goal is to provide investors with weekly dividends from loan interest, rental income, and appreciation of the properties to help everyday investors build a better financial future.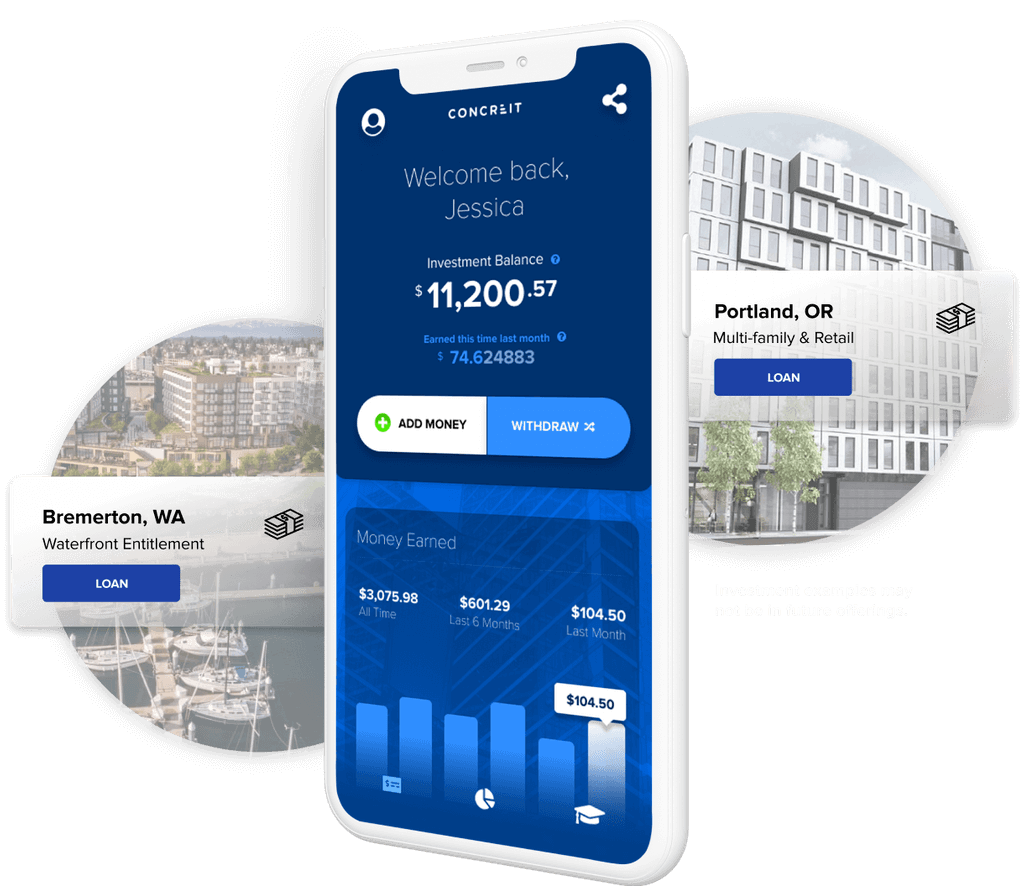 Who should use Concreit?
Concreit is the perfect investing platform for:
People who are new to real estate investing
People who may need access to their money
Accredited and non accredited investors who want diversification in their real estate portfolio
Risk-averse investors who are looking for supplemental income and a low-risk investment portfolio
How does Concreit work?
Let's take a look at how the Concreit app works:
1. Investment opportunity approvals
All investment opportunities are reviewed by Concreit's Investment Advisory Committee (IAC) and must receive approval before capital is deployed. The IAC members are real estate industry experts, experienced in commercial real estate credit, property, and fund management.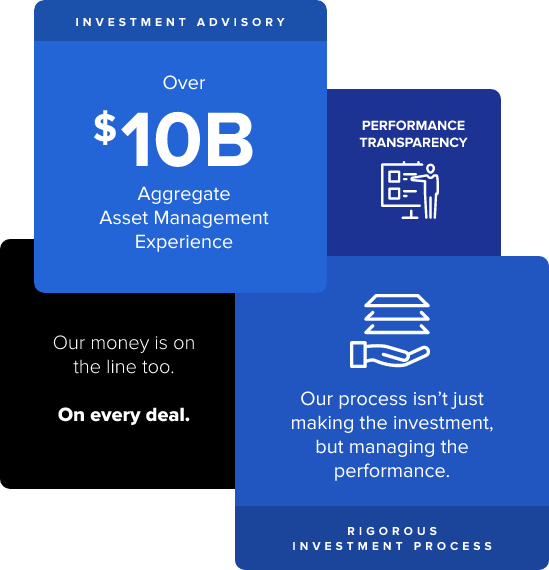 2. How Concreit uses the investor capital
Concreit uses the capital to originate, structure, and acquire
Private short-term loans to real estate builders & developers
Commercial real estate with a focus on multi-family structures
Real estate related securities, including equity and debt securities in both publicly traded and private companies
3. Profits are distributed to investors through a waterfall method
This is how Concreit calculates the profits for distribution among investors: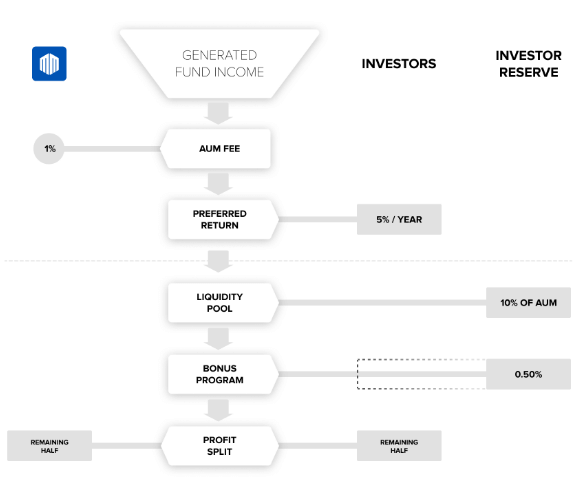 This is how Concreit passes through profits to investors with their current waterfall method:
1. Income Generated from the fund will be the net profit from all investments put together.
2. Management fee: A 1% Assets Under Management (AUM) fee is deducted for the management of real estate portfolios.
3. Profit distribution: Calculated from cash flows from buildings, interest, and sales of properties. Concreit pays out a 5% preferred return net of fees before bonuses and any other features of their program.
4. An amount is set aside for the Liquidity Pool. This reserve is set aside for Concreit's redemption program for its investors.
5. If there is a remainder, up to 0.50% will be allocated as a bonus for investors.
6. The remainder of profits after management fees, potential returns to investors, and liquidity reserve fund, is split among the investors.
Concreit features
1. Mobile Capabilities
Investors can download the Concreit mobile app on Android and IOS. The app allows you to access all the information about your investments from your phone.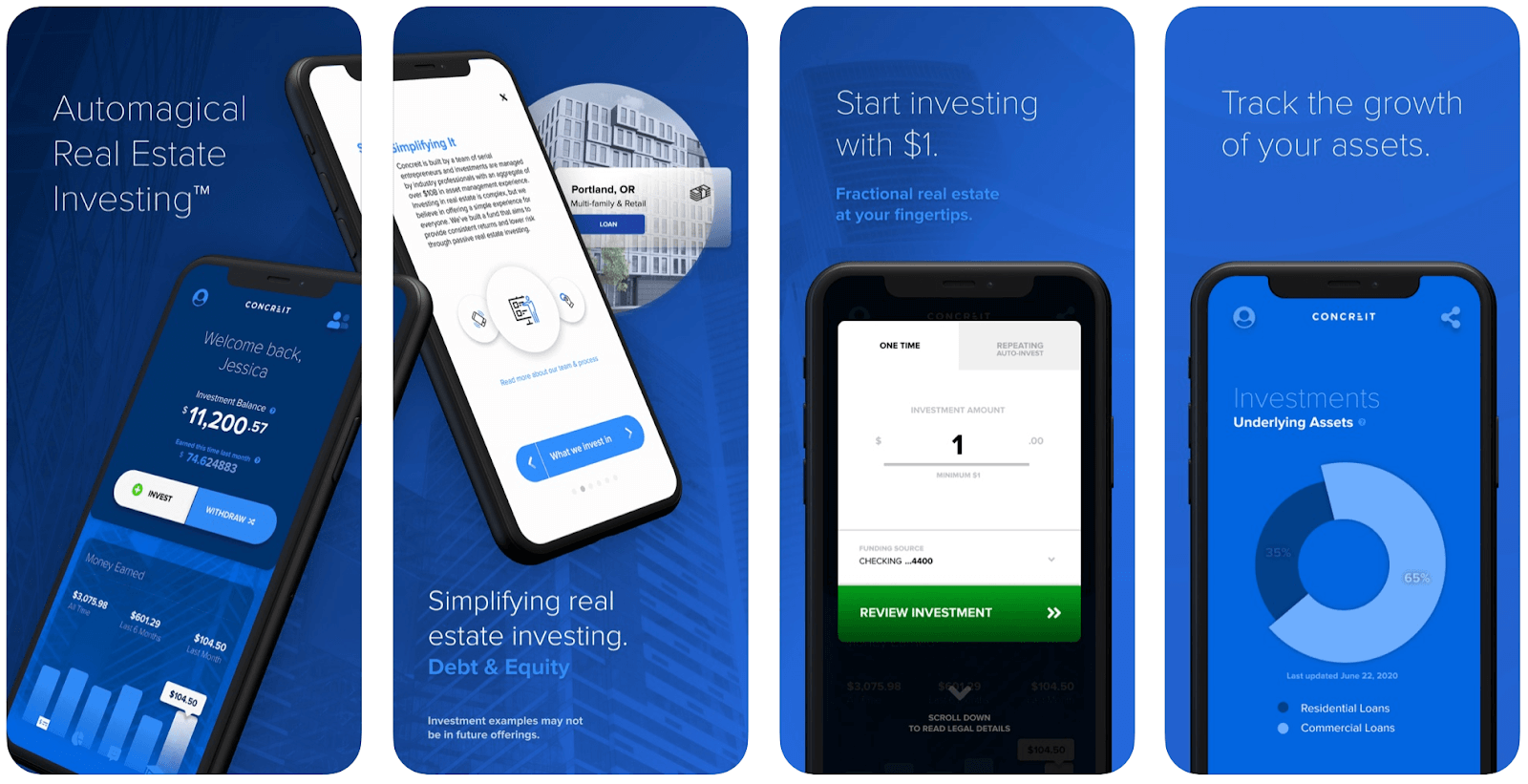 2. Monthly Automatic Investments
Concreit has a feature that will allow you to schedule an automatic investment directly from your account. You can set the amount and schedule the day you want the automatic investment to take place.
3. Investor Updates
You can enable push notifications on the Concreit app to receive important updates and real-time announcements.
4. Withdrawal Feature
You can also set up a withdrawal request. This feature lets you sell your shares by requesting or scheduling withdrawals and have the money deposited directly into your bank account. This withdrawal feature is based on funds available in your account and also fund availability in the pool.
5. Due diligence by the Investment Advisory Committee
The IAC puts each investment opportunity through rigorous due diligence, after which each deal requires unanimous approval from the committee.
How to get started with Concreit
You can get started into mobile-based real estate investing through these six steps:
1. Get the App: You can download the Concreit app from the Google Play Store or the Apple store. Alternatively, you can enter your phone number on the site, and they will send you a text with the link to the App.
2. Personal Details: Fill out your information, including your name, email, address, and banking information. Once your account is set up and approved, you can deposit your initial investment.
3. Initial Investment: You can deposit your initial investment amount from your bank account into Concreit's escrow. (A minimum investment of $1.)
4. Auto Invest: If you like, you can choose the day and amount you want to automatically invest, and Concreit will take care of it. You can cancel this option whenever you like.
5. Withdrawal Schedule: This feature is just like the investment option. However, the withdrawal feature will automatically sell your shares and deposit the earnings into your bank account.
6. Get Updates: Enable push notifications to make sure you don't miss any important updates or announcements about your investment.
Concreit fees
There are no upfront joining fees when you join Concreit. There is a Monthly Assets Under Management (AUM) fee (0.08%), which comes to 1% annually.
The withdrawal fees are a combination of pass-through ACH fees (bank transfer fee) and a redemption fee. It will depend on how long you invested your money with Concreit:
More than a year: Just an ACH fee of 10bps (0.001%)
Less than a year: Investors need to pay a short term redemption fee and ACH fee. The short term redemption fees will reduce the net dividends by 20%, but honor all of your original principal shares.
Concreit Potential Returns
Investors will potentially get weekly dividends from rental income, loan interest, and the appreciation of the properties invested in.
5% - 8% annual returns after the deduction of fees.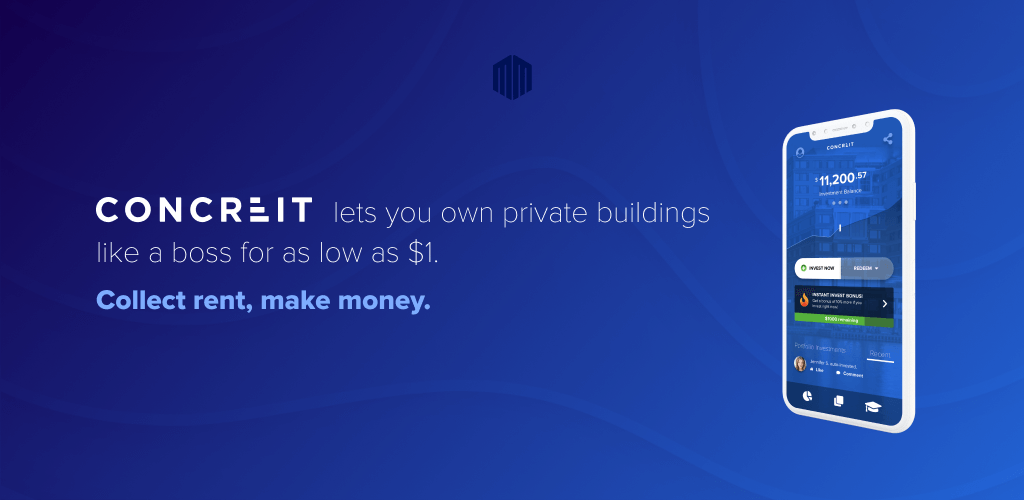 Concreit Historical Performance
Let's take a look at the past performance of the asset class and the platform:
A. Asset Class (REIT And Real Estate Backed Loans)
The return on publicly traded REITs averaged between 11.1% and 12.4% annually between 1998 and 2015. You could earn up to 8-12% returns annually from real estate debt instruments during that same timeframe. The landscape has changed pretty significantly in 2020, with publicly traded REITs averaging an annualized loss of -15.3% YTD due heavily to economic factors and the COVID pandemic.
For comparison, the average annual return on The S&P 500 Index over the last two decades is approximately 9.8% and is at -5.0% YTD as of August 12, 2020
For income-oriented and bond investors, the average 2020 dividend yield of REITs is 4.33% and 2.49% when looking at Vanguard's Bond ETF (BND).
B. Concreit's Income Fund Performance
Concreit invests primarily in interest-bearing short-term private debt secured by real estate, and the investment platform is relatively new. Still, it has distributed dividends at an annualized rate of 5.48% since inception. For the same period, Public Bonds ETC (Vanguard Total Bond) paid out 2.23% on average, Public Real Estate (Vanguard Real Estate ETF) and Fundrise Income produced a 3.11% and 3.13% annualized dividend yield.
Pros and Cons of Concreit
Let's take a look at the advantages and disadvantages of Concreit:
Pros
No upfront fees when joining
No minimum holding period for investments
Accessible to everyone who wants to invest ($1 minimum investment)
Earn a passive income through weekly dividends
Investments in private market real estate on autopilot
Concreit helps you make data-driven decisions with the combined experience of the IAC
Concreit uses AES256-bit encryption (bank-level security) that protects all your data. There is also a layer of biometric protection with touch ID and face ID access.
Cons
Non accredited investors are limited to investing no more than 10% of their annual income
Investments through Concreit do not qualify for FDIC insurance
Blind pool investments: Investors won't be able to choose how their funds are distributed
Mobile-only: There is no desktop version of this app
Concreit is a new company and has a short track record
Risks of Investing Through Concreit
1. Performance, preferred return not guaranteed: No guarantee that cash will be available for distribution. Investors could experience no distributions or loss of principal.
2. Liquidity Not Guaranteed: Investments that are offered by Concreit are not guaranteed to be liquid.
3. Exit not guaranteed: There is no guarantee that you will be able to exit the investment through their redemption program.
4. Failing to qualify as a REIT: If Concreit fails to qualify as a REIT for US federal income tax purposes and no relief provisions apply, they would be subject to entity-level federal income tax. As a result, the cash flow available for distribution to investors, and the shares' value could decrease.
Conclusion
This Concreit review should help you evaluate if this app would be a good fit for you.
Concreit offers a reliable route to build a diversified portfolio through private market commercial real estate - that is, less correlated with traditional fixed public income, stocks, or bonds.
With no upfront fees and a low investment minimum, and the expertise of an investment advisory committee, Concreit helps to make real estate investing accessible even for the everyday investor.
Do more with your money
Become a MoneyMade member (it's free!) for personalized alternative investment matches, expert insights and portfolio tracking.