Upside Avenue Review
Upside Avenue Review: A Passive Approach to Real Estate Investing
Want to diversify your portfolio with REITs? Here's everything you need to know about Upside Avenue.

Published Nov 24, 2021•Updated Jun 21, 2022
Real Estate
Passive Income
Long Term Growth
Are you trying to decide if you want to invest in REITs with Upside Avenue? 
Modelled after mutual funds, a real estate investment trust (REIT) is an investment vehicle that pools the capital of many investors so they can acquire or finance a diversified portfolio of real estate investments. A REIT is a great passive way to get involved in real estate because you don't have to buy, manage, or finance the properties alone. 
A REIT also distributes at least 90% of its taxable income to investors in the form of dividends (a payment of cash or stock that comes from a company's earnings and goes to its stockholders). 
Upside Avenue is a real estate investing platform that lets everyday investors like you invest in non-traded REITs to diversify their portfolio. The platform specializes in multifamily homes including apartments, student housing, and senior living. 
Keep reading for a full Upside Avenue Review. We'll cover everything you need to know about Upside Avenue, including how to get started, how they work, the potential returns, its pros and cons, and more.
Borrow our cheat sheet
MoneyMade member rating
5.0
Pros and cons
Pros
Parent company Casoro Group has significant experience in the business of multifamily real estate and has been in operation for nearly two decades (since 2002).
Non-traded REITs can be less volatile than stocks on the public market
Multifamily housing has track record of high returns
Your money is safe—Upside Avenue has fully bankruptcy protection
Cons
Higher fees than some competitors
Not ideal for investors with a short-term investment horizon—must wait at least a year before cashing out
Higher minimum investment ($2,000) than some competitors
What is Upside Avenue?
Upside Avenue is an online platform providing access to Multi-Housing Income REIT, Inc - a REIT that specializes in buying and renovating multifamily housing in Texas and its neighboring states.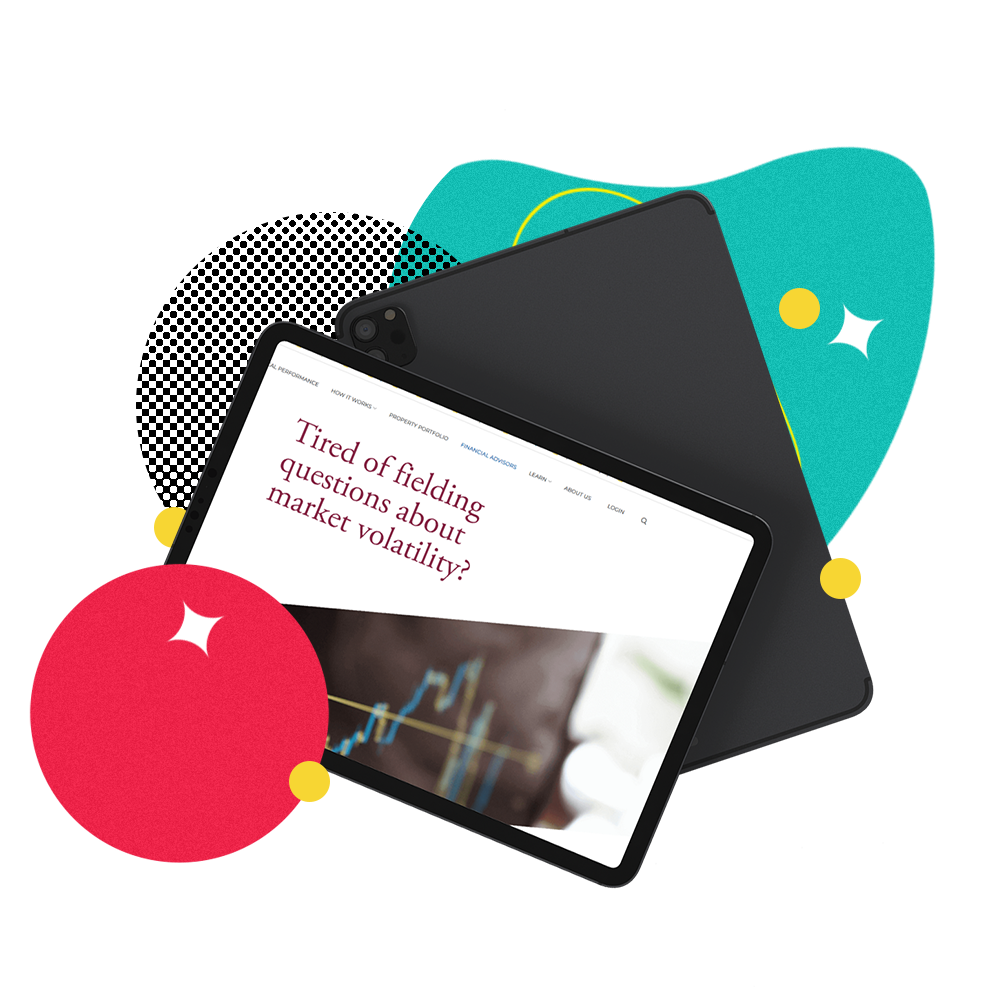 One of the factors that sets Upside Avenue apart from many other real estate crowdfunding platforms is its vertical integration. Casoro Group (their parent company) does it all—they manage the REIT, source the properties, and manage the construction and operations of the properties as well. This allows for greater control over how the properties perform and keeps things streamlined to reduce costs.
How does Upside Avenue work? 
Upside Avenue allows investors to pool their money to invest in multifamily properties. Here's how they do it. 
To start investing, investors like you deposit funds into Upside Avenues' secure online platform. Once you've done this, you become a shareholder in the REIT. A minimum of $2,000 is required to start investing. 

At the start of each quarter, Upside Avenue will pool the deposits from investors into a larger fund and issue REIT shares.

Casoro Group uses the funds to cover all investment-related costs. This includes sourcing, financing, and managing all of the properties in your REIT. 

As each property begins to generate income, you will start to receive passive income in the form of dividends. Dividends are given out four times per year, halfway through each quarter. 

You have the option of enrolling in the dividend reinvestment plan which allows you to automatically reinvest your dividends as additional shares in the REIT. This can help to increase your total returns through compounding. You can also achieve increased returns through appreciation of the property's value. 
Who can invest with Upside Avenue? 
Any US resident over the age of 18 can invest with Upside Avenue regardless of accreditation status. However, there is a limit on what you can invest: up to 10% of your income or 10% of your net worth, whichever is greater. 
For instance, if you make $50,000 in income and currently have a $30,000 net worth then the max you can invest is $5,000.  If you make $50,000 in income and have a $100,000 net worth then you can invest a max of $10,000.
Where Upside Avenue gets it right
Full Bankruptcy Protection 
The REIT is a separate, bankruptcy resilient legal entity, meaning the assets it owns are independent of Casoro Group and managed by a separate administrator. This way, even if Casoro Group files for bankruptcy, all of your assets will be protected.
Diversification  
By investing in multifamily properties that span across different markets, Upside Avenue has built a diverse portfolio of investment opportunities that can still provide good returns even in times of an economic downturn.
Educational Resources 
Upside Avenue provides access to on-demand webinars and other types of educational resources. These resources can help you better understand your investment and maximize your growth potential.
Where Upside Avenue could do better
Fees
An annualized total asset management fee of 2% as well as a 2% disposition fee based on the value of the property is a bit higher than comparable investing platforms.
No App
Although the Upside Avenue website is mobile-friendly, there is currently no Upside Avenue app available. 
Minimum Investment
Compared to other real estate investing platforms, Upside Avenues' minimum investment of $2,000 is on the high side.
Can you really make money on Upside Avenue?
Upside Avenue projects returns of 10 to 15%. Dividends account for 4 to 10% of projected returns in addition to 6 to 7% for appreciation. According to an example projection on the Upside Avenue website, if you have an initial investment of $15,000, your projected returns over a period of 15 years could be $42,485 without DRIP (Dividend Re-investment Plan) and as high as $100,237 with DRIP. 
Upside Avenue also lists its historical returns from 2002 to 2019 with total annual returns averaging 24.5%—6.3% in dividends and 18.5% in appreciation. In 2020 actualized dividends were 5.29% and quarterly dividends for September 2021 were 8.46%.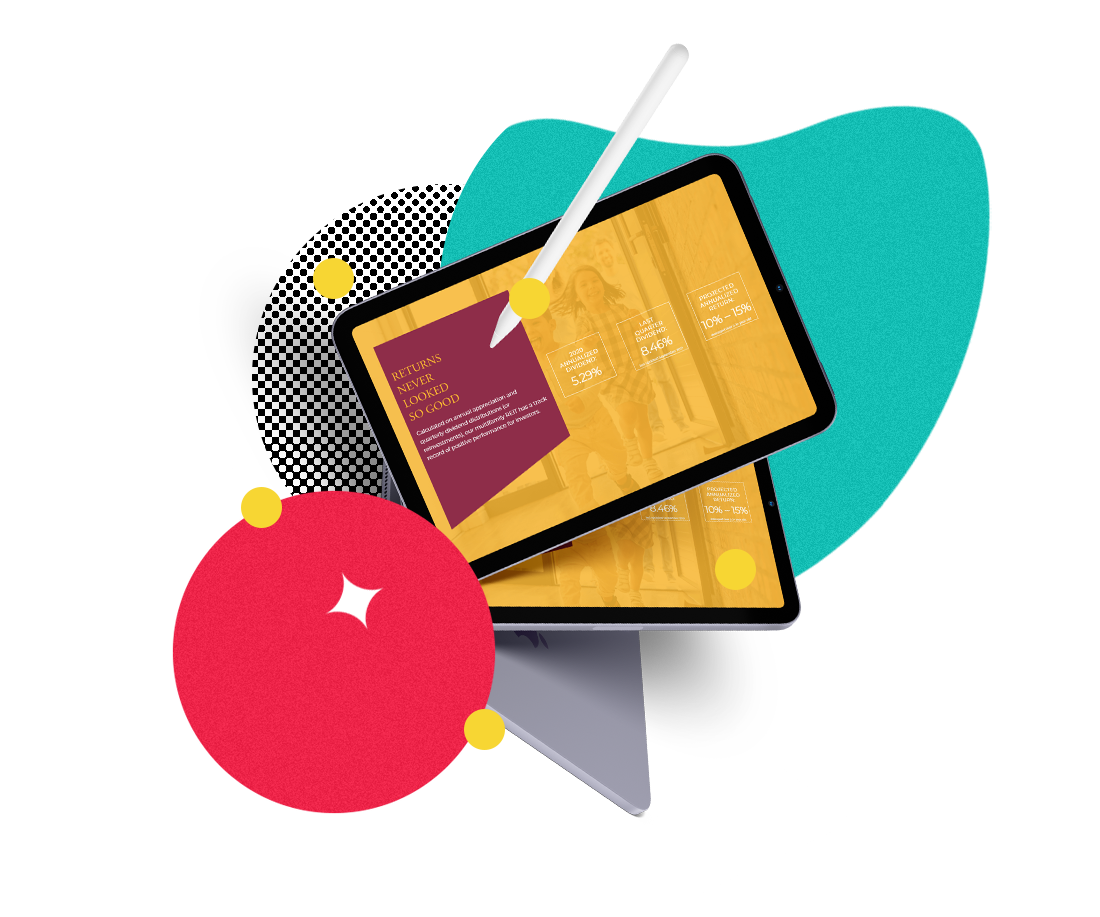 How do I make money with Upside Avenue?
There are two different ways you can make money with Upside Avenue:
Dividends: As each property begins to generate income, and the mortgage and operating expenses have been paid, you can receive dividends. Your dividend payments can increase over time as the mortgage on the property is paid down. You also have the option of enrolling in the DRIP which allows you to automatically reinvest your dividends as additional shares in the REIT.  
Appreciation: You may also make money through appreciation. Appreciation is the increase in the value of an asset over time. If the properties in your portfolio begin to appreciate, then your shares will increase in value as well.    
How do I cash out with Upside Avenue? 
Upside Avenue takes shareholder redemption requests on a first-come-first-serve basis. This means if they reach their limit for the quarter you want to cash out, you will be placed in line to cash out in the next quarter. Remember, investing in REITs is meant to be more of a long-term investment. 
When you want to request a redemption, you can follow four easy steps. 
Email Upside Avenue at

[email protected]

and make it clear that you would like to redeem.

A rep will contact you and send you a couple of documents to complete. Be aware that one of the documents you need to complete will require that you get a green stamp medallion from a bank, credit union, broker-dealer, or other financial firms. 

Send back the documents, signed and stamped, using snail mail. You will send it to Upside Avenue, 9050 N Capital of Texas Hwy, Suite 320, Austin, Texas 78759. Upside Avenue requires two weeks to process your request. You should aim to have all documents in the hands of an Upside Avenue employee at least 15 days before the current quarter ends. 

Finally, your documents will be reviewed and if everything has been correctly completed, you will receive your funds on the last day of the current quarter. 
Upside Avenue vs traditional investing 
Having alternative investments like REITs can be an excellent way to create a more balanced investment portfolio. Alternative investments like REITs can also help to increase stability in your portfolio as they are protected from the potential volatility of the public stock market. This means, if the public markets are down, your REITs might not be affected. Your REIT investments could still remain stable regardless of what the market is doing. 
Compared to some traditional assets, REITs are not as liquid and should be thought of as more of a long-term investment. You can't just buy a REIT one day and trade it in a week like you can with a regular stock. REITs and other alternative investments also usually have a higher barrier to entry than investing in the stock market. For instance, with Upside Avenue the minimum investment is $2,000. You can start investing in the stock market using an online brokerage with as little as $5.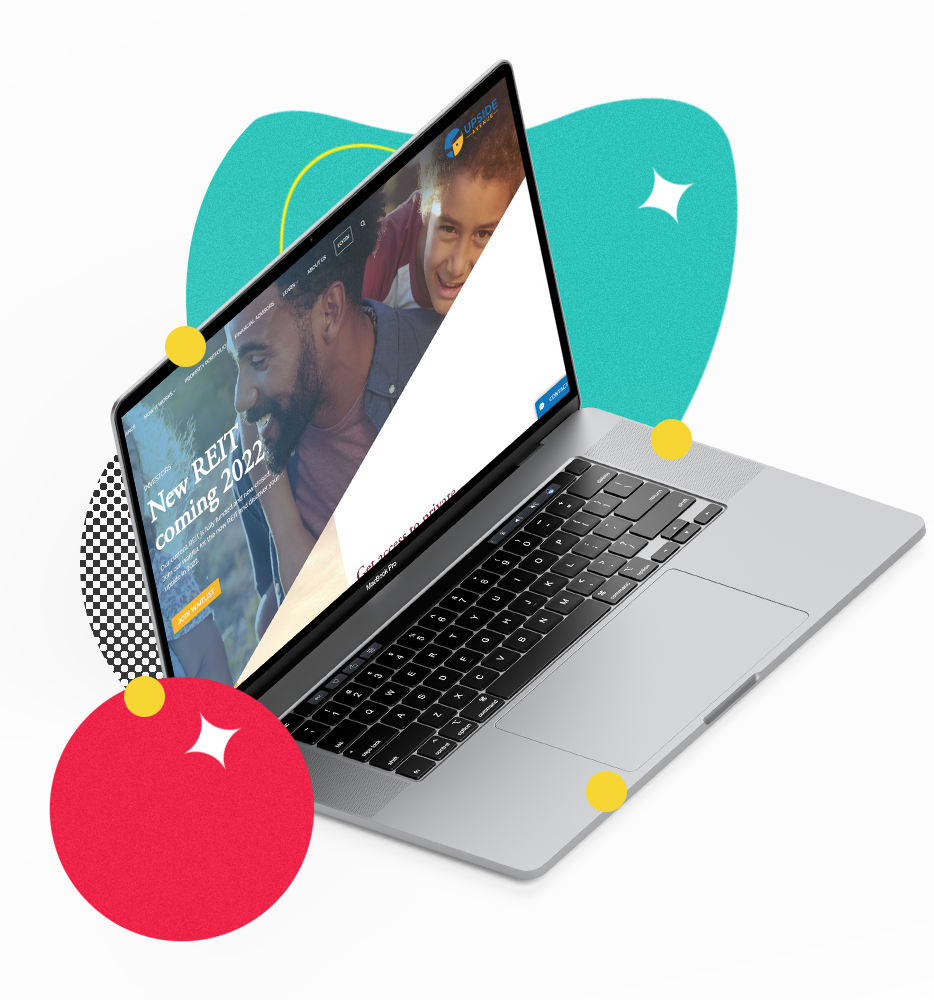 What other people are saying about Upside Avenue
People like that Upside Avenue has a long history in multifamily housing with its management company, Casoro Group. They also like that Upside Avenue is open to nonaccredited investors. This means that you don't have to earn $200,000 a year or have a net worth of $1 million dollars to start investing with Upside Avenue. 
What people don't love is that Upside Avenue doesn't have an app. However, the Upside Avenue website is mobile-friendly so you can still access it from your phone.
Finally, those who are comparing different REIT investing options have found Upside Avenues fees tend to be on the higher side. While this is not a deal-breaker (due to Upside's impressive history in multifamily investments), it's definitely something people consider before deciding which company they want to invest with.
Are there other apps like Upside Avenue?
There are other platforms that are similar to Upside Avenue such Fundrise and Concreit. Check out the table below to see how they stack up against each other. Also, be sure to join MoneyMade to find 160+ other investment platforms.
Upside Avenue

Fees

Minimum investment

Average returns

Risk Level

Available on

iOS

Android

Review

 
Our hot take on Upside Avenue
If you're looking to diversify your investment portfolio with REITs then you should check out Upside Avenue. Upside Avenue has a lot of benefits that make it an attractive investment for any investor. Although its minimum investment is higher than some of its competitors when it comes to real estate investing, it still offers a relatively low barrier to entry. It's also hard to beat the extensive experience of Casoro Capital with nearly two decades in the multifamily home space. Investing in REITs in general can also be less volatile than investing in the stock market.   
As with any investment, it's always a good idea to study the potential risks involved (such as the lack of liquidity) and balance those against the benefits of building your portfolio with long-term, more stable investments.
I'm in! How do I sign up for Upside Avenue?
1.

Log in to or create a MoneyMade account

Visit our Upside Avenue platform page and log in to your MoneyMade account.
2.

Create an account with Upside Avenue

A secure page will pop up asking you to fill in some general information including your name, email address, and how you are investing (as a company, trust, individual, individuals, or self-directed IRA or 401k). Next, you enter how much money you want to invest, how you will be sending your funds (electronic check or wire transfer).
3.

Complete your personal profile

The next page asks for more personal investor information (name, address, phone number, social security number, and date of birth).
4.

Fill out Investor Questionnaire

Your next step is to fill out an Investor Questionnaire which is required by the Security and Exchange Commission (SEC) and state securities regulations to determine if the amount you can invest is limited by law. You will be asked to clarify if you are an accredited investor or not. If you are not accredited, you will be asked to provide your annual income and net worth. Finally, you will be prompted to select if you are a US citizen or not and to choose whether you are subject to backup withholding or not.
5.

Fund your account

You're almost there! This page is where you enter your financial information to initiate the transfer of funds if you selected to transfer through an ACH electronic check (required for all investments under $25,000). If using a wire transfer you will be prompted to print and sign a subscription agreement.
6.

And you're done

You will see a final page confirming that you have completed the process. If you did a wire transfer, you will see instructions on how to complete it. When funds have been received you will then receive an email inviting you to view the client portal where you'll find investment information, tax forms, documents, and information regarding the properties Upside Avenue is currently investing in.
Explore Assets
Click an asset to learn more
Dogecoin
Music Royalties
Tether
Farmland
Wine
Art
Real Estate
Robo Advisor
Gold
Bitcoin
Stocks
Lending
Startups
Ethereum
DeFi
Solana
Oil & Commodities
Polkadot
Metaverse
NFTs
Whiskey
Bonds
Platinum
Sports Cards
Cardano
Ripple
Silver
Watches